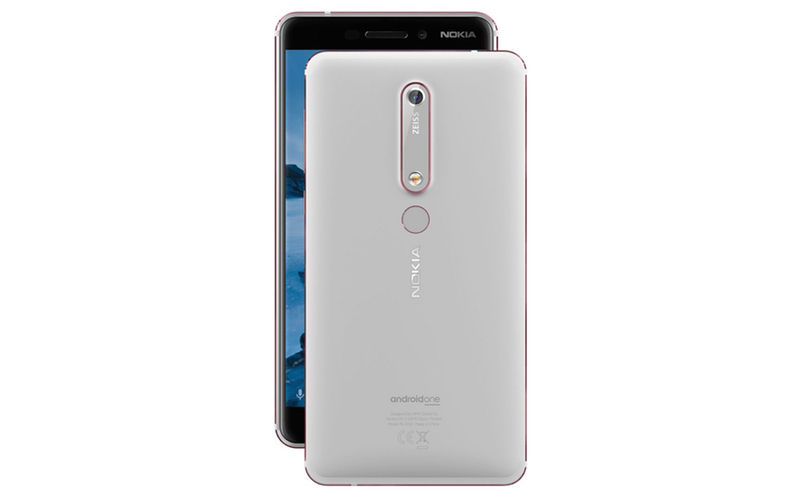 The Nokia 6 was the first smartphone from HMD Global to be launched in India after a long time. While consumers and experts were excited about Nokia's re-entry into the smartphone market, we were not satisfied by the company's efforts, especially after reviewing the Nokia 6.
We called it a wasted potential because the phone had a lot going for it, but we were let down by its sub-par performance and an unimpressive camera, things that Nokia phones were usually known for. Now, the company has launched a newer version of the phone in the form of the Nokia 6 (2018). Let us have a look at its price and then see if it can overcome the things that dragged it down and if it can compete with other best-selling phones in its price segment.
Nokia 6 (2018): Price In India
The Nokia 6 (2018) was launched in India with a price tag of Rs. 17,499, which is higher than the price of the Nokia 6 (2017) that was launched last year. However, it also comes with a lot of improvements over the last year's phone. Let us have a look at those improvements and understand why we say that it's a much better phone than its predecessor.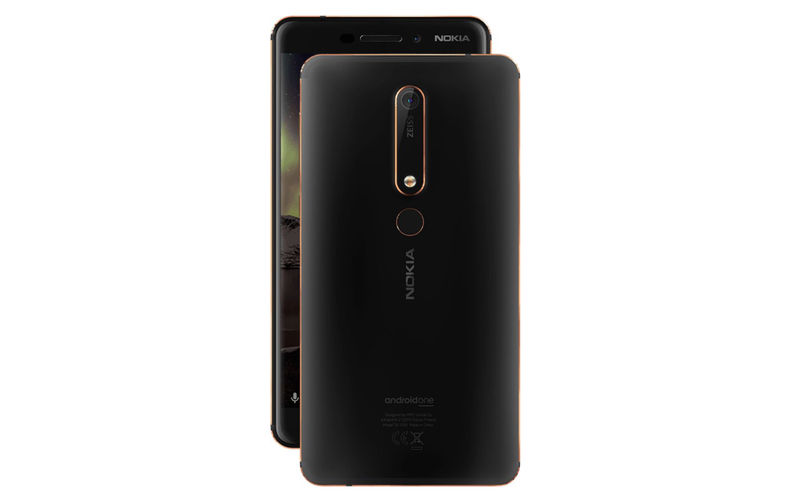 Nokia 6 (2018): Features, Specifications
The Nokia 6 (2018) has the same 5.5-inch IPS LCD screen with Full HD resolution on paper, but in reality, the screen quality has improved by a good margin. It is now brighter, and the contrast ratio is higher, thereby resulting in punchier colours. It also has smaller bezels on all sides, this making the phone smaller and easier to handle. The fingerprint reader has been moved to the rear of the phone.
The camera appears similar on paper, but it performs better in real-life. It takes more detailed images in comparison, and the exposure is more accurate. However, that's not to say that it will perform better in low-light conditions as well. It still performs how a mid-range phone performs in low-light conditions: there's a fair bit of noise and the colours are inaccurate. There's a huge improvement in the video recording, though. The Nokia 6 (2018) can record 4K videos, something that wasn't possible with the Nokia 6 (2017).
Nokia 6 (2017) Review: Wasted Potential
The phone runs Android 8.1 Oreo with stock Android UI. The interface is so clean that only the camera app is a custom made app, and the rest of the apps are those that are included in stock Android by Google. One of the main reasons for the Nokia 6's sub-par performance and lower UI fluidity was the chipset that was used in the phone. The Qualcomm Snapdragon 430 is a good mobile processor, but it absolutely can't drive phones will Full HD resolution, something that was present in the older Nokia 6.
So, HMD Global has corrected its mistake by using a much faster chipset inside the newer Nokia 6: Qualcomm Snapdragon 630. The Snapdragon 630 has higher clocked CPU cores and a more powerful GPU, and it has done a phenomenal job in various other phones, including the Redmi Note 4 and the Moto X4. Thanks to the faster chipset, the Nokia 6 (2018) has a lag-free user interface and faster app launch and boot up times. Even the 3000mAh battery inside the phone charges faster and lasts longer due to better software optimisation and a better chipset. While it has lost the stereo speaker setup of the older phone, the newer Nokia 6 comes with a USB Type-C port, which to me, is a more useful feature for many.
Moto G6 Plus vs Redmi Note 5 Pro vs Nokia 6 (2018)
Nokia 6 (2018): OS Updates
The Nokia 6 (2018) is now an Android One certified phone, which means that it not only runs the latest version of Google's mobile operating system, but it will also receive faster Android version updates and regular security patches. This is as close to Pixel device-level software updates you can get. In fact, all new Nokia phones based on Android are included in the Android One programme, which is a huge positive step from the company.
Overall, we think that the Nokia 6 (2018) is one of the best phones in its price segment, especially for those who prefer stock Android user interface and the reliability that comes with Nokia's brand name. It is a much faster phone, and Nokia has stepped up its games to be more competitive than other brands.