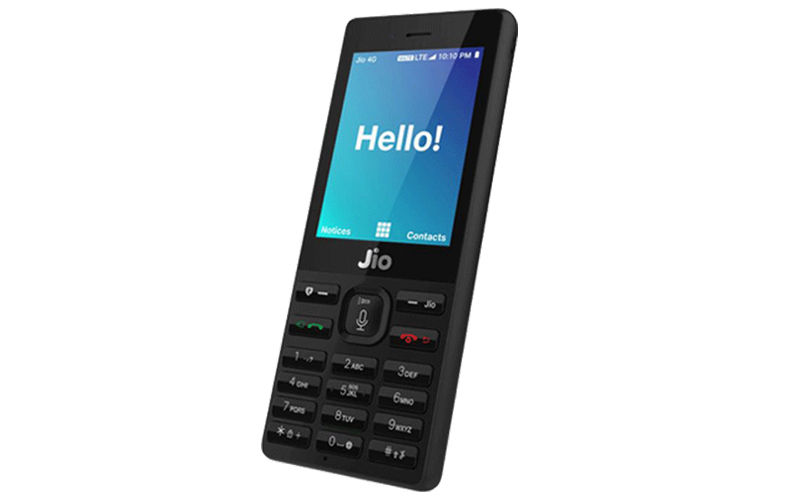 Indian telecom market witnessed a transformation after Reliance introduced its Jio brand in the market. Right from cheap 4G plans to unlimited voice calling, Jio offered it all. However, that was not the end of its product portfolio, the company went ahead and introduced an affordable 4G feature phone named as the Jio Phone.
Jio Phone and Xiaomi: Market Share
Currently, the Jio Phone occupies approximately 36 percent of share in the feature phone market while Xiaomi dominates the chart in the smartphones segment in India. Research conducted by Counterpoint Research indicates that both Xiaomi and Reliance Jio have revolutionised the smartphone market by establishing their dominance over other OEMs.

Xiaomi is leading the smartphone market in the country with more than 30 percent share in the total sales while Jio Phone is the leader in the feature phone segment with around 36 percent share. It's quite clear that both the manufacturers have attained immense success in their respective markets.
Jio Phone: Taking The Lead
In the feature phone segment, the 4G-enabled Jio Phone has come up as a force to reckon with. The primary driving force behind Jio Phone's unprecedented success in the market is Jio's cheap 4G plans clubbed with unlimited voice calling and daily data.
The growth of Reliance Jio's feature phone also indicates the exodus of 2G users in India towards 4G. Samsung seems to have suffered most at the hands of Xiaomi and Jio, as both of them have pushed it to the second position in the smartphone and feature phone segment in India. As expected, Nokia made a comeback in the feature phone segment with 7.3 percent growth, which is just 2 percent lesser than iTel that rules the third spot. Surprisingly, Lava stands last in the feature phone segment. The company stands last in the best selling feature phone list.
Jio Phone: Specifications, Features, Price in India
The Jio Phone comes with a 2.4-inch QVGA display and is powered by a Qualcomm 205 mobile chipset paired with 512MB of RAM. It houses 4GB internal storage with microSD card support. There is a 0.3MP front camera on the phone for selfies and a 2MP camera at the rear. A 2000mAh battery backs the Jio Phone, which is claimed by the company to deliver up to 48 hours of battery life.
Thanks to Jio Money app, the Jio Phone also supports mobile payment. Other Jio apps on the phone include Jio Video Call, JioTV, JioMusic, JioExpress, JioCinema, and JioMessaging. Although the phone lacks Wi-Fi hotspot, it can be connected to a TV for viewing mobile content. Besides, it has recently received support for Facebook app and will soon get access to WhatsApp too.
Jio Phone's price in India is Rs 1,500, and it has been launched with a refund scheme that refunds the total buying cost after three years.
Jio Phone vs Competition
Then we have the Nokia 3310 feature phone whose 4G variant is yet to launch in India. However, the 3G variant is currently up for purchase in the country at Rs. 2,549 via major e-commerce retailers. The Nokia 3310 (3G) features a 2.4-inch curved QVGA screen and runs Nokia Series 30+ OS. The phone support 2G and 3G networks with Dual-SIM connectivity option. It also supports MicroUSB 2.0, Bluetooth 3.0, Headphone jack, FM Radio, and MP3 Player. It houses 16MP storage and is backed by a 1200mAh battery. HMD Global had also announced a refreshed version of the Nokia 8110 feature phone with 4G connectivity, but it has not been launched in India yet.