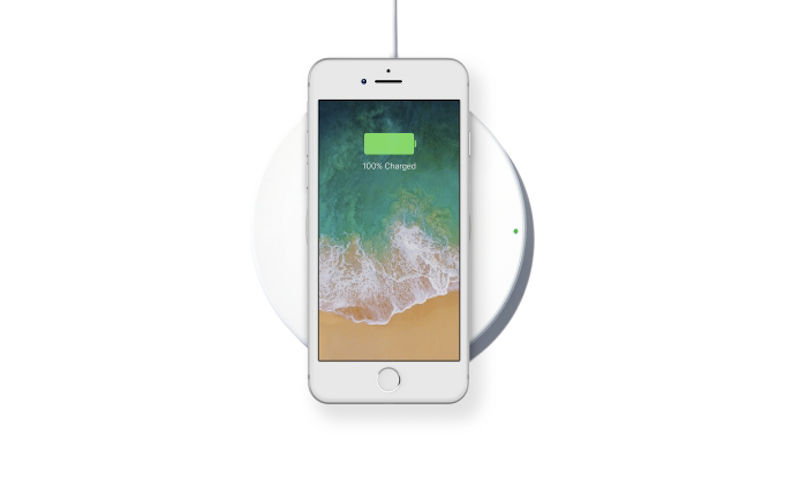 Belkin has launched their Boost Up Wireless charger for the iPhone X, iPhone 8, and iPhone 8 Plus in India. The latest smartphones from Apple feature a glass back and support wireless charging. This means that you can simply place the iPhone on the charging pad for it charge up.
Belkin Boost Up Wireless Charging Pad: Features
The Belkin Boost Up charging pad is a fast charger, allowing users to charge up their iPhone faster than a regular charger. The standard charger provides an output of 5W, whereas the Belkin charging pad has an output of 7.5W. You will need to be running iOS 11.1.2 or higher on the supported iPhone to take advantage of fast charging. Yes, you can get your hands on other wireless charging pads for the iPhone X, iPhone 8 and 8 Plus, but most don't support fast charging.
Wireless chargers are definitely a convenience, as you can just place the phone on the pad and let it charge. The Boost Up pad will charge your iPhone even if it is protected by a case. Since the new iPhone features a glass back, most users would opt for a good protective case. The Belkin wireless charger can transmit the charge via cases that are up to 3mm thick.
However, if you are using a case that is thicker than 3mm, or is made out of metal, then it will not work. The charging pad has an indicator that turns red when the device is not aligned properly or if the case or other foreign objects are hindering it from working. In case you are wondering if it will be compatible with other phone, then the answer is Yes, Belkin's Boost Up pad will work with other phones that support wireless Qi charging.
Belkin Boost Up Wireless Charging Pad: Price in India, Availability
Those who are interested in purchasing the Belkin Boost Up wireless charger for their compatible iPhone, will have to shell out Rs. 6,999. The charger is available for purchase from Amazon India and certified Apple Re-sellers.
It is currently available in White colour only and includes an AC adapter, so yes, the wireless charger is technically not completely wireless. Compared to similar fast chargers currently available in India, the Belkin charger is slightly more expensive. Still, if you're looking for one, the Boost Up charger is a premium option.