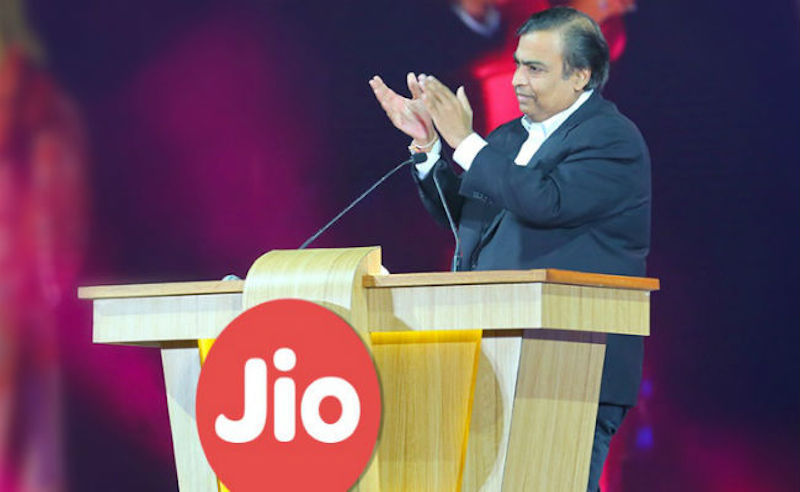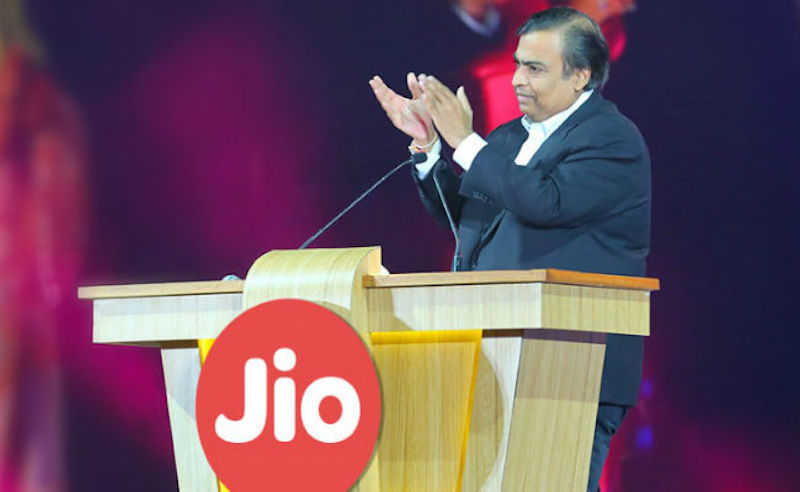 It seems establishing domination over India's telecom sector wasn't enough for Jio, as the company is now eyeing fixed-line broadband services. Looking to exert further control over India's communication market, the company first made its foray into home broadband services in May last year under the Reliance Jio Fiber Home Broadband Services brand name. And it has been doing well for itself, adopting the same strategy as Reliance Jio — incredible value for money plans for its users. While the company has not made an official launch yet, it has been testing its broadband services in cities like Mumbai, Delhi, Ahmedabad, Chennai, Jamnagar, etc among others. And according to various sources, an official roll-out of its ultra high-speed fibre to the home (FTTH) services is expected sometime later this year.
Reliance Jio Fiber: Plan Details
According to a news report in The Hindu, a source claimed that the initial plan from Jio Fiber would offer users 100GB of free data per month at a speed of 100Mbps. And once this 100GB of data is exhausted, customers can then avail 40GB of free data in the form of top-ups. And these top-ups can be done 25 times in a month. This effectively gives users 1,100GB or approximately 1.1TB of free data. The new plan sounds quite close to previously leaked plan details from Jio Fiber last year, which offered users 100GB per month at 100Mbps, post which the speed would drop to 1Mbps. That plan also offered users the first 3 months for free.
To get a new Jio Fiber connection, users will need to first shell out an interest-free refundable amount of Rs 4,500, which is the security deposit. Reliance will then install a Jio Router in your home, which can also be used as a set-top box ( for whenever the company launches its internet protocol TV or IPTV services). The company aims to offer a host of services using a single point connection. And we can expect the plan to offer the first few months for free to its users, as this is a commonly used strategy by Reliance to rope in new customers.
Reliance Jio Fiber: Growing Rapidly
Reliance Jio Fiber targets both home users and enterprise customers looking for a broadband internet connection, and its residential sales targets are quite ambitious — the company plans to bring its services to 100 million households across 30 cities in India. Reliance Jio currently has more than 3 lakh kilometres of optic fibre network laid across the country. Regarding Jio Fiber plans for the near future, Anshuman Thakur, head of strategy and planning at Reliance Jio claimed, "This year, our network will cover 99% of India, so we are ready to launch Jio Fiber soon. We have the largest optic fibre network in the country."
Reliance Jio Fiber: What's The Competition
This is an exciting time for home internet users as the entry of Reliance Jio into the FTTH broadband services market can only make things better for them. And by better, we mean cheaper. Currently, players like Airtel, ACT Fibernet, Hathway and Spectra control most of the market. As was the case when it entered the telecom industry, we expect a price war to break out among the top players. In fact, current rates from these internet providers are already seeing revisions as they prep for the inevitable. But considering how deep Reliance's pockets are, it will be turbulent times for Jio Fiber competitors, as they fight the telecom giant in the broadband space. We'll have to wait and see what the competition's strategies will be.