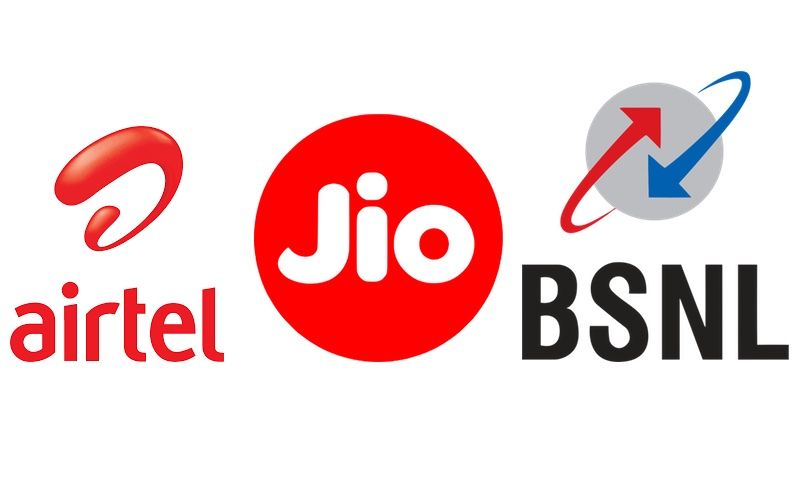 With Jio's debut in the Indian telecom market, existing telcos got the much-needed wake-up call to come up with new plans with more benefits and cheaper rates. Of course, all the new changes were on track to compete with Jio and to save their subscriber base. Keeping up the trend, BSNL and Airtel have launched some new plans that aim to take on Reliance Jio and offer their users with more options.
Airtel's New Prepaid Data Packs at Rs. 49 and Rs. 92
Airtel has launched two new prepaid plans geared with data benefits. The company has launched two new data packs priced at Rs. 49 and Rs. 92. Bharti Airtel is offering 3GB 4G data with Rs. 49 pack, which is valid for a day. The Rs. 92 data pack comes with 6GB 4G data and validity period of 7 days.
These are not the only data packs that are offered by Airtel currently, the company has many other data packs for its subscribers to choose. Data packs by Airtel range from Rs. 48 to Rs. 398. The Rs. 48 data pack offers 400MB of data, which is valid for ten days. The Rs. 98 data pack that includes 1GB of data for 28 days. The Rs. 175 data pack offers 2GB data for 28 days while Rs. 248 data pack offers 3GB data for 28 days. The Rs. 349 data plan offers 5GB data for a duration of 28 days.
Moreover, Airtel recently announced a prepaid recharge plan at Rs. 349. It offers 3GBs of 3G/4G data per day along with unlimited local, STD, and national roaming calls. It also includes 100 local and STD SMS per day. The plan is valid for 28 days.
BSNL's New Prepaid Recharge Plan at Rs. 39
BSNL has launched a prepaid recharge pack at Rs. 39 that offers unlimited calling for ten days. It also includes 100 free SMS and free personalised ring back tunes (PRBT) all across India. It's worth noting that this pack does not come with data benefits. Besides, voice calls are not free in Mumbai and Delhi as both the cities have their Special Tariff Value or STV 45 scheme that comes with free voice calling.
In a statement published on BSNL's official website, R.K.Mittal, Director (CM) BSNL Board, said,"this (39) special Tariff Voucher (STV) scheme is only for voice with the validity of 10 days catering to the specific requirement of subscribers."
BSNL's announcement has arrived at a time when Reliance Jio is also gearing up to launch Jio Fiber fixed-line broadband services. This does not mean that BSNL is not doing anything in the broadband segment, the telco is also underway of revamping its fibre broadband (FTTH) to rival other broadband services on the market.
The STV 39 is not the only recharge pack from BSNL that comes with voice calling benefits, the company also has other voice calling plans at Rs 99 and Rs 319. The STV 99 plan offers unlimited voice calling for 26 days while the STV 319 comes with unlimited voice calling for 90 days.
Competing with Reliance Jio
BSNL's STV 39 rivals Reliance Jio's Rs. 49 plan. However, unlike BSNL's STV 39, Jio's Rs. 49 plan comes with free voice calls and 1GB of 4G data. With a difference of just Rs. 10 in the pricing, Reliance Jio offers more benefits than BSNL.
Airtel's new Rs. 49 data pack takes on Jio's Rs. 52 pack that offers 1.05GB data for 7 days while Airtel's Rs. 92 data pack rivals Jio's Rs. 98 data pack that provides 2GB of 4G data for 28 days. Obviously, Airtel takes the lead in this segment over Jio by offering more data.