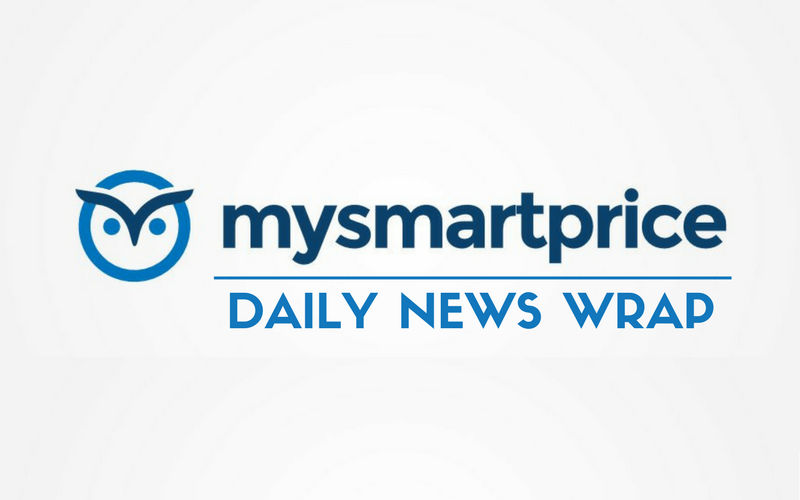 Every day in the world of tech comes with a slew of announcements, we at MySmartPrice Gear bring "Internet Daily" that serves you with five most important stories of the day. Today, we are covering Google's inclusion of AR on Chrome browser, WhatsApp's newly included 'Restrict Group' feature, Microsoft's take on Google Lens, bill payments facility on Outlook, and last but not the least, Instagram's latest Emoji Slider. Keep reading to know the summary of these stories.
WhatsApp's Latest 'Restrict Group' Feature
Ever since WhatsApp introduced its Group feature, users have been waiting for new additions to it such as Group video calling and more. Although those features still look like a far-fetched dream, WhatsApp has launched something new for its Group feature at last. The Facebook-owned instant messaging app is reportedly rolling out a new "Restrict Group" feature for its app on platforms such as iOS, Android and Windows Phone. The Restrict Group feature allows WhatsApp group admins to post messages on the group that can only be read by the members. Group admins will have the right to respond to such messages and not the regular members. Moreover, it will also prevent regular members from sending images, videos, GIFs, documents or voice messages if the admin(s) does not approve of them. This new feature is said to be included in the WhatsApp Android version 2.18.132 and above.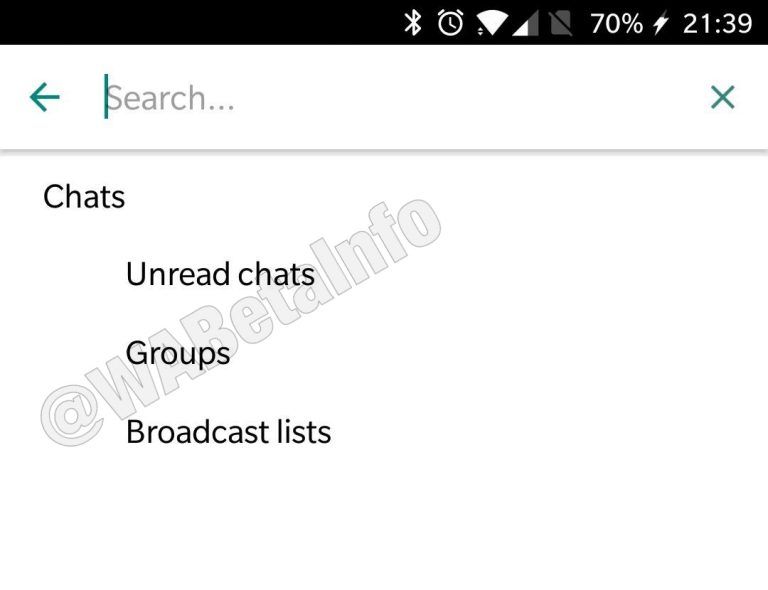 Besides, Facebook is also reportedly bringing chat filter and sticker album features to its WhatsApp Business app for Android. According to a report from WABetaInfo, the chat filter feature will be limited to WhatsApp Business for quite some time. The Chat Filter option will allow users to skim their chat by name, groups, and broadcast lists.
Google Brings Augmented Reality on Chrome
Google's dedication towards AR technology is only widening. The tech giant has now utilised its new WebXR API to optimise and include VR and AR technologies into web browsers. From today onwards, developers will be able to integrate VR and AR experiences into Chrome. This means that you will now be able to experience augmented reality within Chrome browser, omitting the need for a separate feature. Although it will take some time to experience a full-blown AR tech on Chrome, it does count as a significant step towards the AR-intrinsic web.
Moreover, Google's Cloud Anchors, which is ARCore's latest multiuser capability, can also be used on iOS. It means that Google is not just focussing on Android for its AR infusion, the company is equally aiming at iOS as well.
Microsoft's Take on Google Lens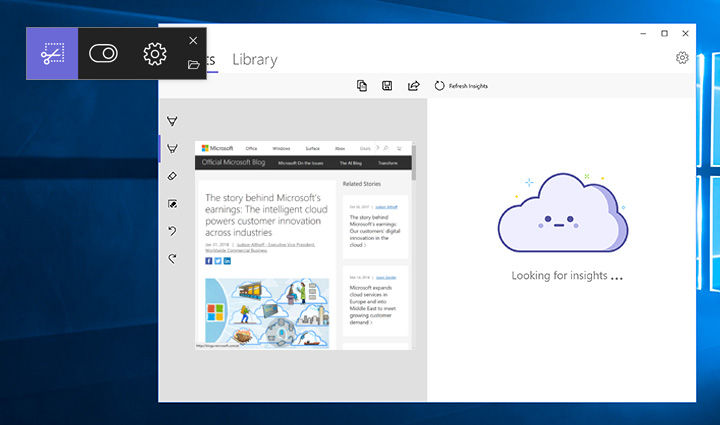 Microsoft has started rolling out a new open-source tool named 'Snip Insights' for its Project Garage. This new tool is reported to be inspired by the early version of Google Lens and also its own Windows Snipping Tool. It is an open-source software that allows Windows users to get information by using screenshots taken on Windows 10 devices. Just like Google Lens, this tool also lets you get details of a product just by taking its screenshot on your Windows 10 device. Microsoft is hosting it on Github. Microsoft also claims that the tool will be able to pull text from pictures, documents, books, and other sources.
Bill Payments Via Outlook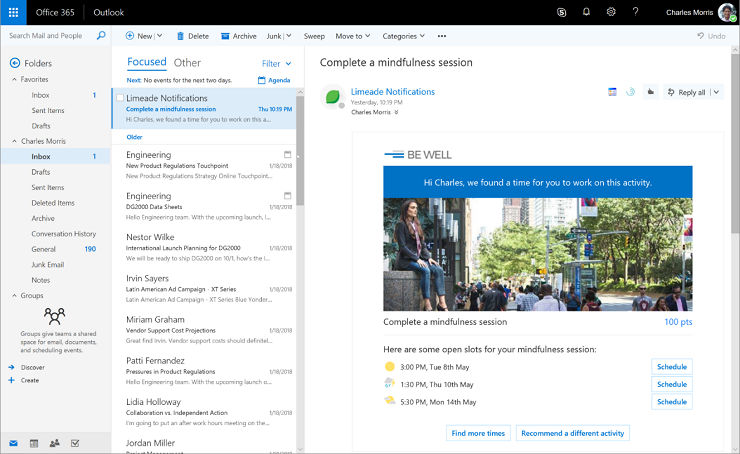 Another news from Microsoft states that its Outlook email service will soon enable users to pay bills through it, with an upcoming update. Microsoft has announced that the bill payments service on Outlook will support Stripe and Braintree payment options. In the future, one can expect more payment gateways to be a part of the service. Microsoft will be rolling out the update in a phase-wise manner.
Instagram's Emoji Slider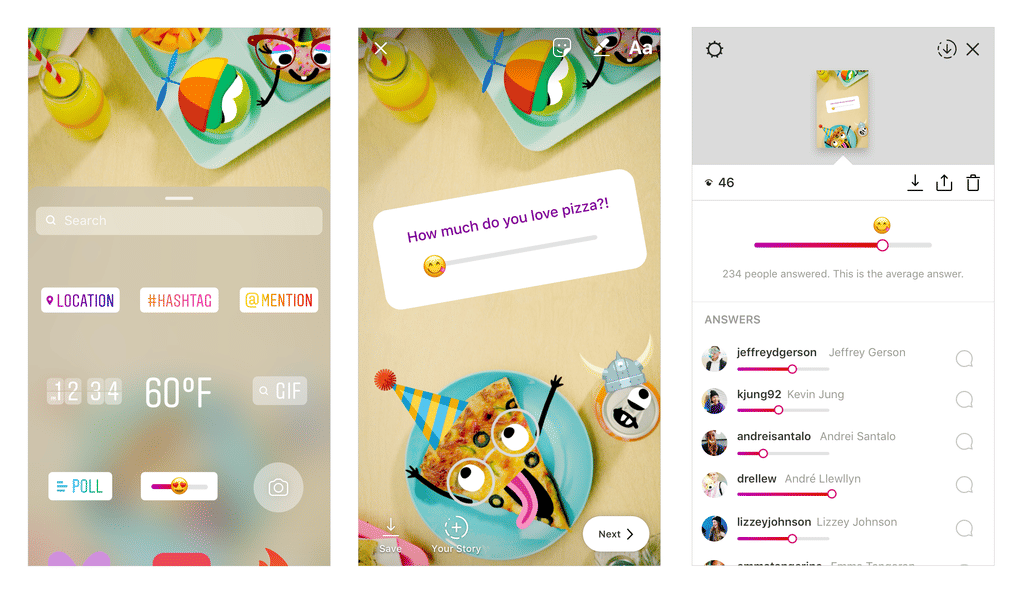 Another Facebook-owned app, Instagram has also announced a new feature for stories named "Emoji slider". This new feature is a poll that allows the audience to submit a feedback or rating for your posts on Instagram. Currently, the update is available for both Android and iOS. The Emoji Slider can be used in a variety of ways by users, for example – they can add an image of a dish and ask their followers to rate it or give a feedback on it. To use this feature, users will have first have to click a picture and then head to the Sticker tray and select the Emoji Slider option.