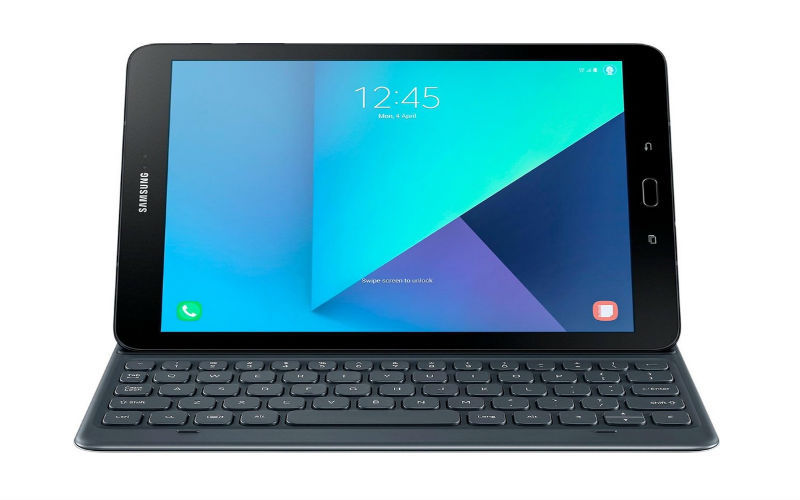 This is not the first time that the Galaxy Tab S4 has been benchmarked. It first appeared on GFXBench and shortly afterward, it was certified in Russia by the EEC, so it is going to be seeing an announcement very soon in the future. The tablet and the successor to the Galaxy Tab S3 has now been seen on Geekbench and we know Samsung's approach by now when it comes to hardware specifications.
Samsung is not going to be using a Snapdragon 845 or the Exynos 9810 for the upcoming Galaxy Tab S4, most likely because if it does, it is going to cost more to the company to feature the latest hardware. Android tablets are less popular than iPads, and Samsung is going to be using a Snapdragon 835 for it, which is found in devices like the Galaxy S8 and Galaxy S8 Plus.
Galaxy Tab S4 Geekbench scores also show 4GB of RAM, not 6GB
The number designated for the Galaxy Tab S4 is SM-T835, with the scores showing that the tablet features a Snapdragon 835. This chipset features an octa-core processor with the 4 x 2.35GHz and 4 x 1.9GHz Kryo core configuration. It means that for a tablet, it will be able to deliver astounding levels of performance, though it is not going to be faster than a smartphone featuring a Snapdragon 845.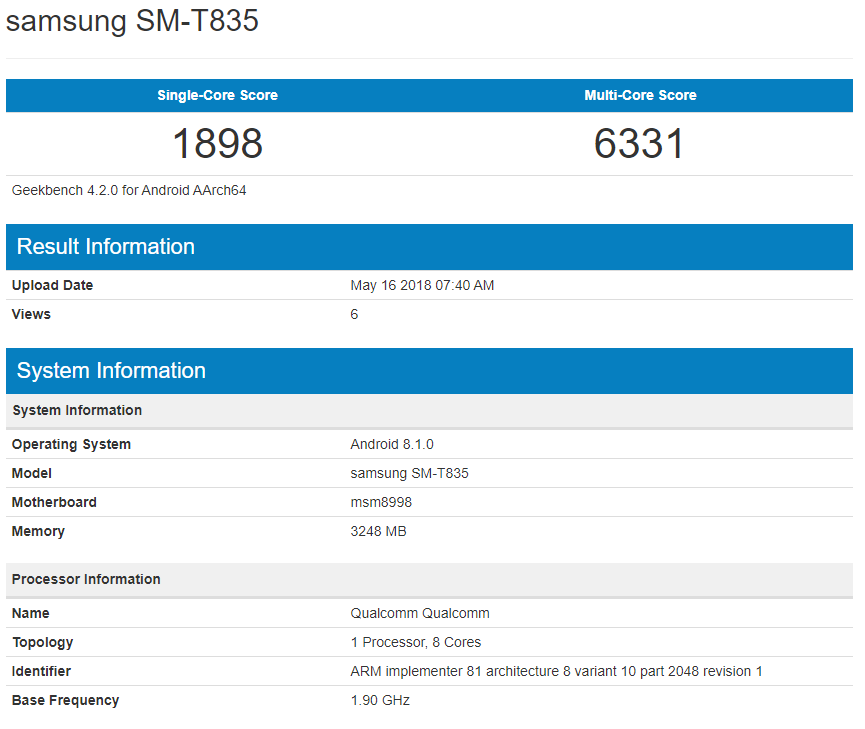 The scores also reveal the Galaxy Tab S4 will feature 4GB of RAM and not 6GB RAM like the Galaxy S9 Plus. The device might also get a keyboard accessory which will be able to increase the productivity for users but buyers will have to pay it separately.
Last time, it was reported that the tablet will have a 10.5-inch screen with a resolution of 2560 x 1600 and not 9.7 inches that the Galaxy Tab S3 featured. This will mean that the tablet will have a slightly larger battery, assuming that the screen size ends up being real.
The Galaxy Tab S3 was also announced at MWC 2017, so Samsung might hold a dedicated event for the Galaxy Tab S4 because there does not appear to be a future trade show in sight that the company shall be attending.