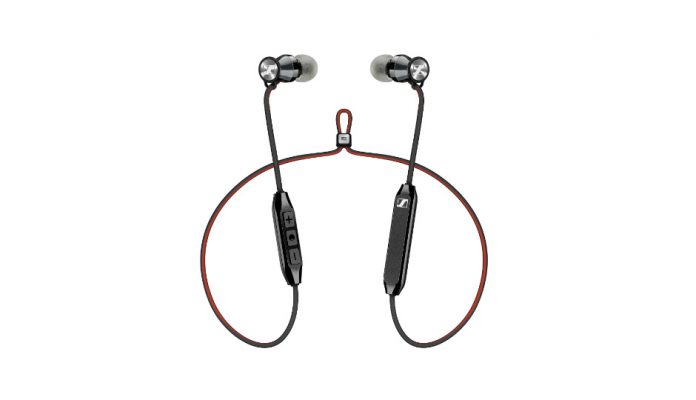 Sennheiser on Tuesday announced the launch of its latest member of the "MOMENTUM" range of headphones: the Sennheiser MOMENTUM Free. The MOMENTUM Free are compact wireless earphones with an in-ear design. They have ergonomically designed magnetic earpieces, which can be joined together when the device isn't in use. The device has been launched at a price of Rs. 14,990 in India.
Sennheiser's Statement
"Our latest addition to the MOMENTUM headphone family is Inspired for those who always aim higher as the MOMENTUM free headphones set new standards through their fusion of superior sound quality and premium aesthetics" stated Sennheiser India's Director of Consumer Segment, Kapil Gulati. He also added "This is an ideal set of headphones who are always on the move and strive for something new"
The MOMENTUM free is assembled with stainless steel earplugs and provides a top notch sound quality experience. The MOMENTUM free is a budget alternative brought by Sennheiser to India, which is a price sensitive market. Their usual line of wireless headphones is a premium offering that is priced in excess of Rs. 30,000.
Sennheiser MOMENTUM Free Earphones: Specifications
The device features Qualcomm's "apt-X" codec support, which provides CD-like quality even through wireless audio and ensures that there is no noticeably apparent lossless transmission of audio through Bluetooth. This is ideal as it maintains a low level of latency, which eliminates any lags between audio and video and this will give users a joyous gaming and video viewing experience. The device also supports AAC Codec, which is primary used in iPhones, and features support for Bluetooth 4.2. Since these earphones support both AAC and aptX, they're ideal to be used with both Android phones and iPhones.
MOMENTUM Free earphones are designed to deliver precise acoustics with powerful bass while still not compromising on the quality of vocals. The device can be controlled via an in-line remote that features three buttons and will have an in-built microphone which can be used on phone calls. In terms of connectivity, the device can be connected to two devices at once and features support for three-way calling. There's no support for aptX HD our LDAC, though. They compete with RHA MA750 and the RHA MA650, which we recently reviewed and loved for the most part.
The MOMENTUM free earphones are built for an optimal hearing experience for long periods, with battery life extending upto six hours on a single charge. The earphones come with a USB cable for charging, ear adapters and carrying cases.