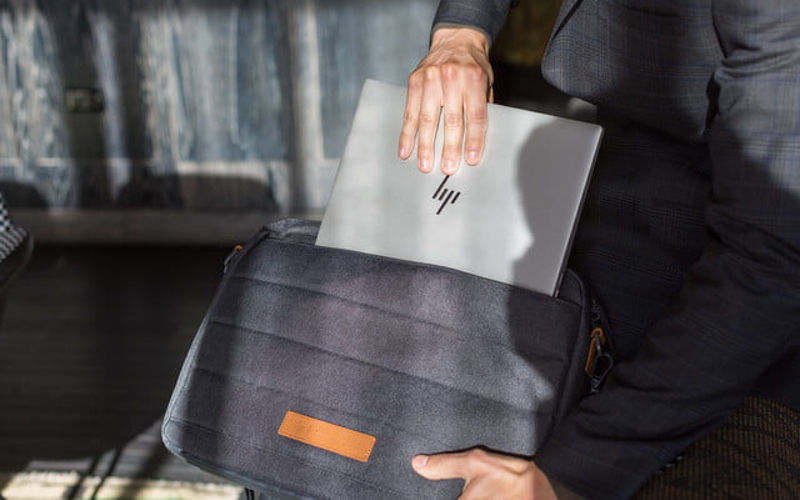 HP has refreshed its 2018 line of Envy and Elite devices comprising of both new and updated laptops, convertibles and AiOs. The updates are not just in the visual aesthetics, but also in the internal specifications. One of the standout products among these is a new Envy Curve all-in-one that incorporates Amazon's Alexa and wireless charging. Then there are quite a few EliteBook and Envy notebooks that are a mix of laptops, convertibles and detachable models.
HP has worked on many crucial aspects of these new products including better privacy, security, speed and more. The most obvious of these is the updated look and feel with many laptops built using CNC-machined aluminium. For privacy, many of these products include second-generation Sure View filters over their 3M privacy screens. Baked in security features can be found thanks to a custom chip on the motherboard. This helps power a feature called HP Sure Start that makes it easier to recover from a corrupt BIOS or faulty system image.
HP's new Envy and EliteBook notebooks, convertibles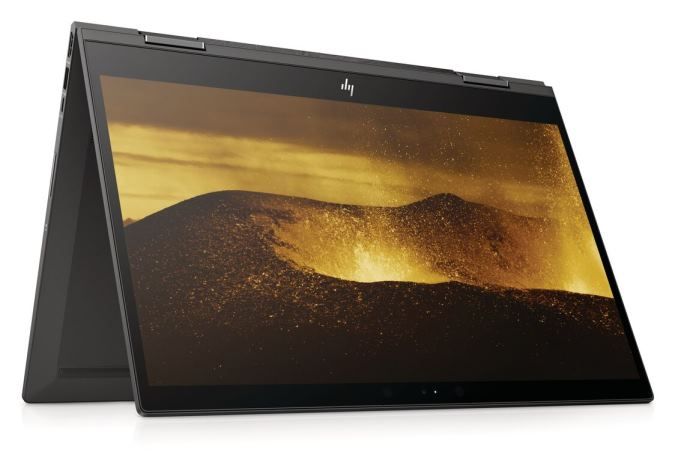 HP Envy x360 13 and 15: The new Envy x360 by 13 by HP is a 13-inch convertible powered by latest AMD Ryzen APUs while the 15-inch model comes in both AMD Ryzen APUs and Intel Core 8th Gen CPU configuration coupled with the choice between integrated or discrete NVIDIA graphics. Both size models offer the choice between FHD and 4K resolution displays. The IPS micro-edge WLED-backlit touchscreen displays include palm rejection technology to prevent accidental inking.
The AMD systems are equipped with 8GB DDR4-2400 RAM while the Intel notebooks can be equipped with up to 12GB of RAM. All models offer up to 256GB of PCIe NVMe M.2 internal storage, while the Intel-equipped laptops can additionally house HDD storage along with Intel Optane support. The AMD models offer FHD IR camera for use with Windows Hello, while a fingerprint scanner is present on the Intel variants.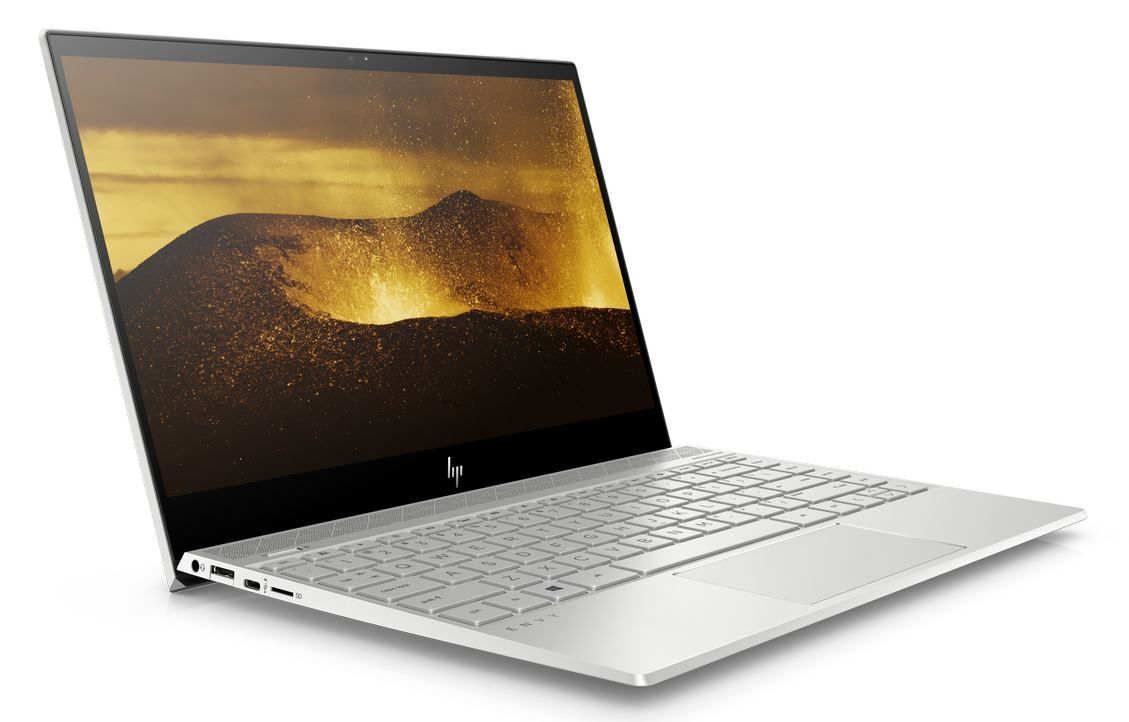 HP Envy 13 and 17 laptops: The HP Envy 13-inch and 17-inch laptops have received a 2018 overhaul with slimmer bezels, and upgraded internal specs. The Envy 13 is available in pale gold or natural silver and uses an 8th Gen Intel Core i7-8550U with 8GB of ram and optional NVIDIA Geforce MX150 graphics. The envy 17 runs the same CPU and GPU with 12GB of RAM and optional Intel Optane storage. Both laptops are available with either FHD or 4K resolution displays.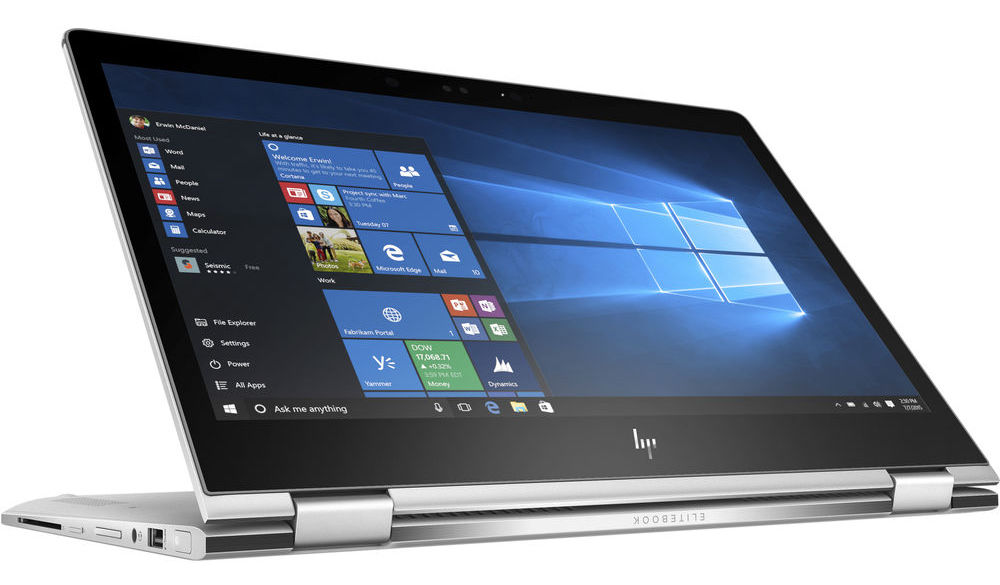 HP EliteBook x360 1030 G3: HP claims the latest EliteBook x360 1030 to be the world's smallest business convertible. It comes with optional support for 4G Cat9 LTE connectivity and offers up to 18 hours of battery life. It has a 13.3-inch 4K display and is powered by the latest 8th Gen Intel Core i7 processor. An upgraded stylus can be attached to the side of this machine, and there is even a proximity alert feature that notifies users when the pen is left behind.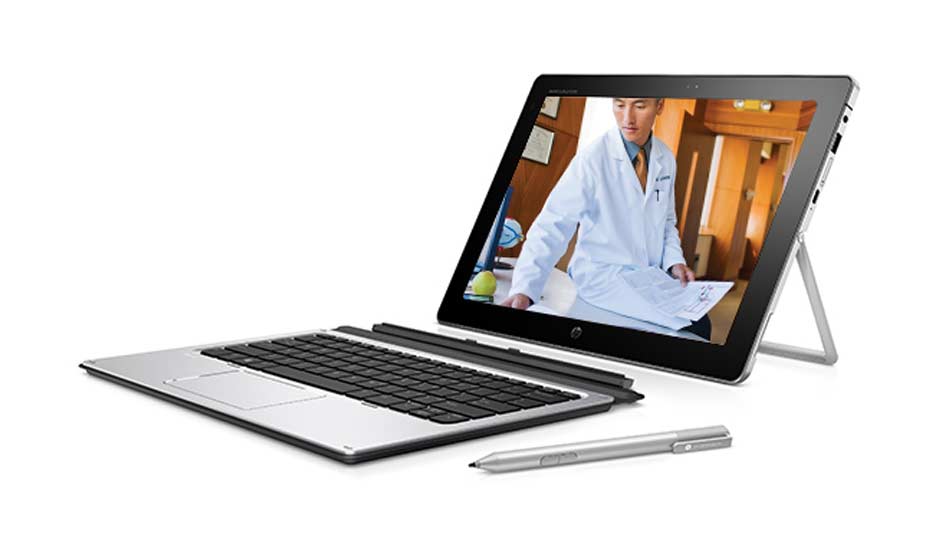 HP Elite X2 1013: This is a detachable system with a 13-inch screen with 700 nits of brightness that is running on a quad-core Intel 8th Gen CPU. It has integrated HP Sure View privacy screen, optional 4G LTE support and 39 percent thinner bezels.
HP EliteBook 1050: This is an entirely new product from HP for business oriented consumers who need reliable performance from their portable workstation. This laptop is equipped with an 8th Gen Intel Core CPU paired with an optional Nvidia GeForce GTX 1050 GPU in an 18.9mm chassis. It has an HP Privacy Camera with a physical cover to block the lens. It comes with 4TB of SSD storage and claims 16 hours of battery life on a single charge.
HP Envy, EliteBook: Price, Availability
Most of the new products by HP are scheduled to go on sale either by the end of this month or sometime in June. The Envy 13 laptop's pricing starts at $999.99 (approximately Rs. 67,500), while Envy 17 comes with an initial price of $1,049 (around Rs. 70,000). The HP Envy x360 13 is priced at $759.99 (roughly Rs. 51,000) onwards, whereas the Envy x360 15 is starting at $749.99 (approximately Rs. 50,000).
Both the HP EliteBook x360 1030 G3 and the HP Elite x2 1013 G3 hybrid will go on sale in the US with a starting price of $1,449 (approximately Rs. 96,500). The EliteBook 1050 on the other hand, is going to come with a price tag starting from $1,899 (around Rs. 1,27,000).
HP's new AiOs and Desktops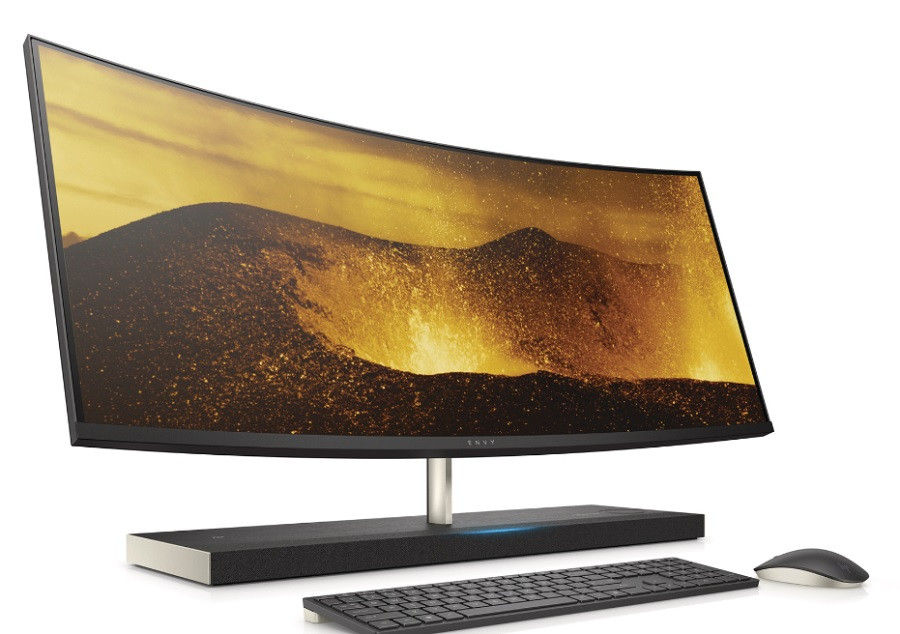 HP Envy AiO 27 and Envy Curved AiO 34: HP has made the first AiO that comes with Amazon Alexa built-in with the Envy Curved AiO 34. This model has a pop-up privacy camera and includes up to an 8th Gen Intel Core i7 CPU paired with an option NVIDIA GTX 1050. The Envy AiO 27 is similar in terms of its internals but does not feature Alexa integration and comes with a smaller, non-curved display. Both AiOs do feature a Quad HD display that supports HDR video playback, Bang & Olufsen-powered audio and a built-in wireless charging pad for your phone.
HP Envy Desktop: The latest Envy Desktop from HP offers a powerful Intel 8th Gen CPU alongside a dedicated Nvidia Geforce GTX GPU up to a powerful GTX 1080. Furthermore, the system will come with Intel Optane memory.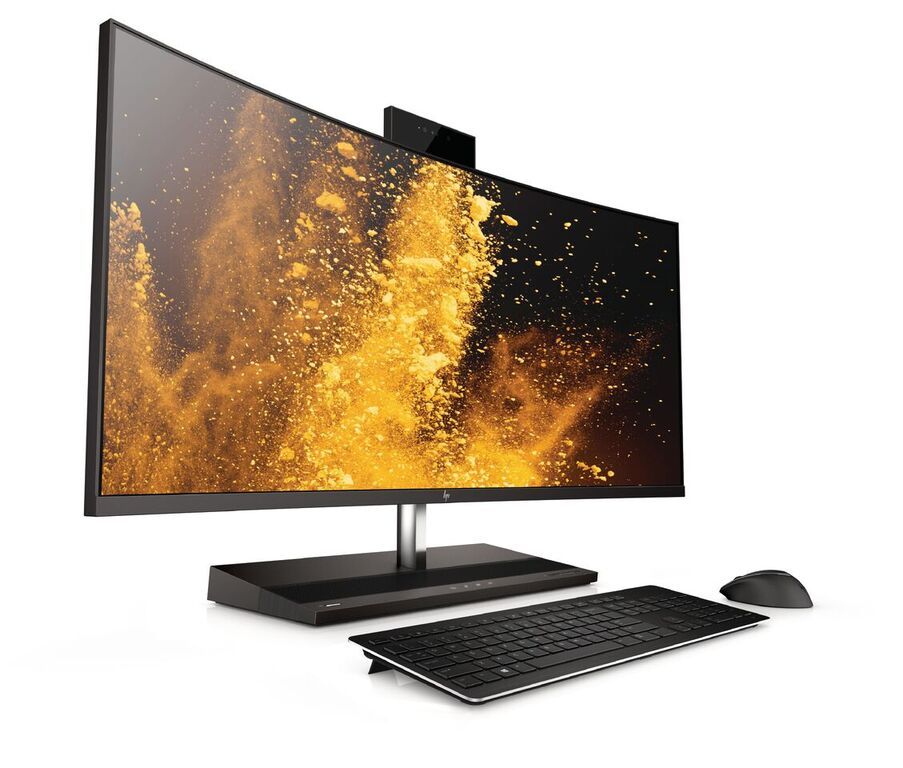 HP EliteOne 1000 AiO: The HP EliteOne 1000 AiO is meant for collaboration and video conferencing and comes with a 34-inch ultra-wide, curved display. This can be configured either with integrated graphics or AMD's Radeon RX 560. It also features a pop-up full-HD dual front cameras as well as a front-facing IR camera.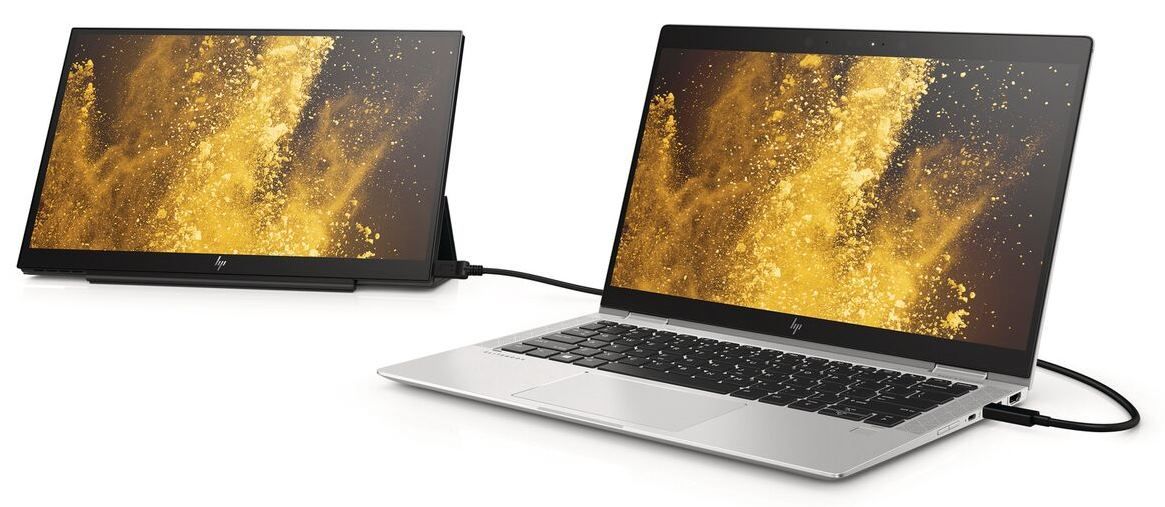 HP EliteDisplay S14: Finally, we have the EliteDisplay S14 which is a 24-inch portable screen that connects via USB Type-C.
HP AiOs and Desktops: Price
HP hasn't yet specified the exact release and pricing of the Alexa-equipped Envy Curved AiO 34 and has simply stated that it will go on sale sometime "later this year". Meanwhile, US customers will be able to pick the HP Envy AiO 27 later this month with a starting price of $1,399 (Rs. 94,000). The EliteOne 1000 AiO will be available for purchase from June with an initial cost of $1,279 (approximately Rs. 85,200). The EliteDisplay S14 has its release scheduled for July with a starting price of $219 (about Rs. 14,600)