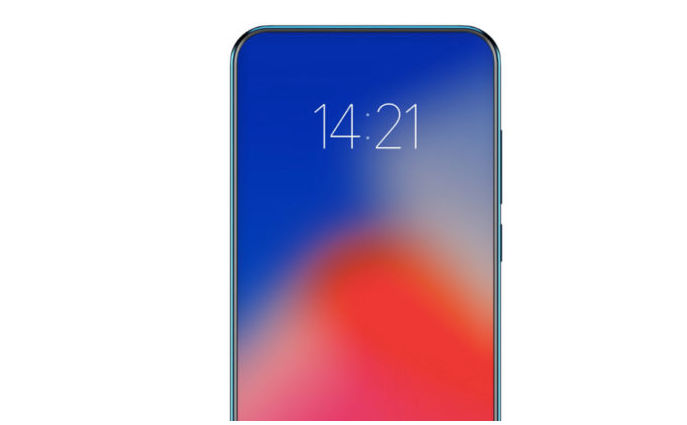 Lenovo's VP Chang Cheng is probably the only person more excited than us about the upcoming flagship smartphone of Lenovo, the Z5. After having teased an industry best 95% screen-to-body ratio, Cheng recently took to Weibo to let us know that the upcoming flagship from Lenovo will also have a mind-boggling 4TB of internal storage!
Lenovo Z5: Truly Bezel-less?
Lenovo has already teased a smartphone with a 95% screen, and then followed it uo with a sketch and an official name of the smartphone. Lenovo Z5 is going to be the name of this bezel-less beauty and the sketch (image below) also showed that it is going to be a revolutionary device from a design point-of-view as if it is launched as shown in the sketch, it'll be the first TRULY Bezel-less phone. Vivo already introduced us to the Vivo APEX, which was a concept phone but had a front that was almost 100% screen. And now, it looks like Lenovo might just beat Vivo to bring us the first bezel-less phone in production. So there's going to be no notch like the iPhone X (review) or a chin like the Galaxy S9. The full-screen display means that all you will see at the front of the device is a screen.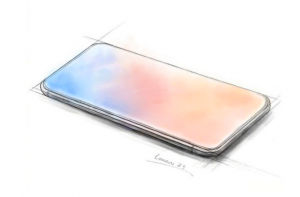 Lenovo Z5: Need for Space?
As if the all-screen design of the phone wasn't enough to make us drool, Cheng has now revealed that their latest flagship will offer 4TB of storage, thanks to "particle technology". If you're wondering, that's an unbelievable 4,000GBs of storage! However, we are a little skeptical about this particular claim as having 4TB of physical storage does seem a bit too far-fetched for now. What Lenovo might be hinting at could be the total storage across the device's internal storage, memory card and some form of cloud-based storage which could be coming bundled with the Z5. All these combined, the Z5 will be able to hold "2000 HD movies, 150,000 lossless music files, and 1 million photos," as claimed by Cheng.
Lenovo Z5: Flagship Specifications, High Price
If the Lenovo Z5 comes to life, it's design will be nothing short of "futuristic", to say the least. We do not know too much about the specifications of the phone yet but as this is going to be a flagship for Lenovo, we can expect it to be rocking of a Snapdragon 845 processor, or at-least stick to the dependable MediaTek Helio 60.
There is no front camera cutout that we can see in the sketch, so it is possible that the camera will be somehow tucked under the body of the phone as we saw on Vivo's concept phone and could appear using a dedicated button or action.
The Lenovo Z5 could also become the first production phone to launch with an in-display fingerprint scanner, although we wouldn't bet on it as we are yet to see any images or renders of the phone's back, and that means a rear-facing fingerprint reader might also be present.
Other rumoured specs include a 5.99 inch FHD+ display, bundled with 3 GB of RAM. Dual cameras have become the norm now, and the Z5 will be no exception, and is reported to be sporting a dual 13+5MP rear camera setup, and a 13MP front-facing shooter. Backed by a 3,200mAh battery, the phone is said to be released with Android Oreo 8.0 out of the box.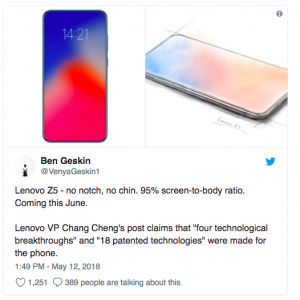 Lenovo Z5: Launch and Availability
Lenovo has confirmed that it will be hosting a launch event on June 14th, and the Z5 would most probably be the center of attraction at that event. The phone certainly seems to be a complicated piece of technology and If Lenovo do launch a phone with such specifications and features, It'll be a huge step up for the Chinese phone manufacturer, and a lesson in phone-making for the mobile giants, Apple and Samsung. Lenovo will definitely have a lot more details about the phone to talk about during the official announcement and might also start taking pre-orders for the phone as early as when that announcement concludes.
Stay Tuned for all the latest stories about the Lenovo Z5