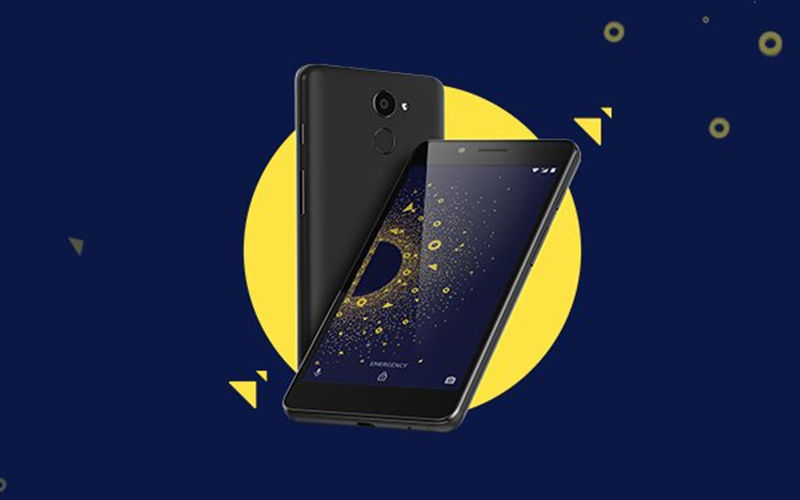 The successor to the entry-level smartphone named 10.or D, 10.or D2 has been seen on Geekbench and apart from the same confusing model name, it does not appear that the device is going to be receiving an upgrade when it comes to the hardware specifications.
According to the date, the 10.or D2 Geekbench results were uploaded today, which can mean the successor is going to be released down the road very soon and bearing the same internal specs as its predecessor, the 10.or D. If consistency is maintained when it comes down to specifications, it can also mean that the affordability factor of the gadget will remain the same.
10.or D2 features a Snapdragon 425, according to Geekbench image
Geekbench has done everyone looking to purchase an entry-level smartphone a favor because the 10.or D2 does feature a Snapdragon 425. Since the Snapdragon 450 actually features a total of eight Cortex-A53 cores, the only other SoC falling in the Snapdragon 400 series that features a quad-core processor is the Snapdragon 425.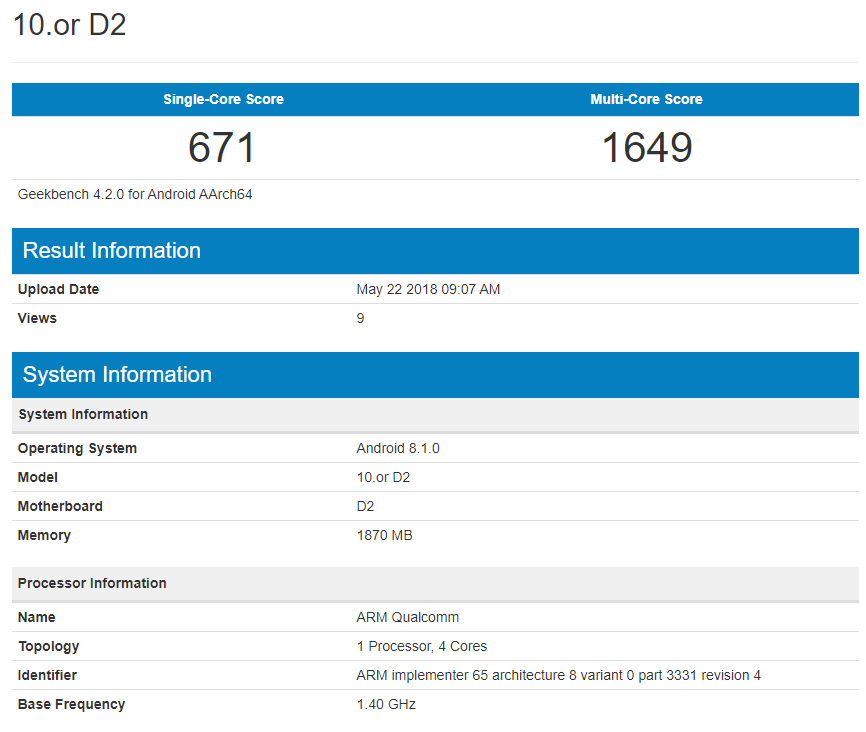 Even if you cross-check the information on Qualcomm's website, it will be published that the Snapdragon 425 is an entry-level chipset that has a quad-core Cortex-A53 configuration running at a speed of 1.4GHz. The processor will be able to handle light tasks and a small amount of media-related activities.
Unfortunately, anything stressful like running an intensive 3D application or game and the smartphone is expected to lag considerably. The 10.or D2 will also have 2GB of RAM, but like its predecessor which saw a 3GB RAM model introduced, we could see a different variation being launched for a slightly higher price tag.
The 10.or D2 is also seen running the latest version of Android Oreo, which is Android 8.1.0. This can mean that the smartphone will be running Android P soon after it has been launched officially. Pricing is still a mystery but we do not see the smartphone going above four figures of pricing. Anything above four figures and it will be seen as a failure from a price and performance POV.