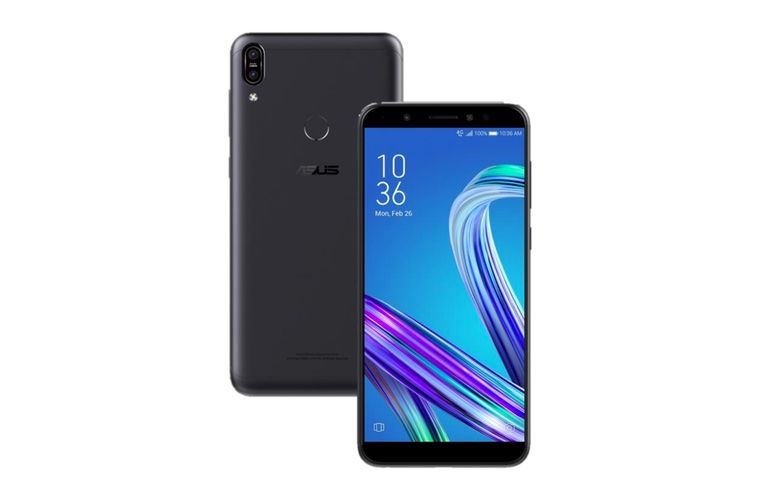 When we reviewed the Asus Zenfone Max Pro (M1), we noted that it truly had the ability to be the Redmi Note 5/ Redmi Note 5 Pro killer that we have all been waiting for. Since then, nothing has really come in the way for us to change our opinions regarding this as the device does hold its own in this competitive segment of the market. Its position was further strengthened after the Redmi Note 5 Pro experienced a price hike recently.
When we dive into the technical aspects of the device, we see that Asus has equipped this device with a 5.99-inch LCD IPS display with an 18:9 aspect ratio which looks great with its slim bezels. You can get one with either 3GB of RAM with 32GB of internal storage or pay a bit more to upgrade the RAM to 4GB along with 64GB of internal space.
In the imaging department, the Zenfone Max Pro (M1) sports a dual-camera setup at the back consisting of a 13MP main shooter and another 5MP lens. This is backed up by a solid 8MP selfie camera at the front. All this is powered by a 1.8GHz octa-core Snapdragon 636 SoC CPU, while a massive 5,000mAh battery fuels the device.
Another advantage of getting this device over most others is that it comes with Android 8.0 Oreo out-of-the-box, and Asus has eve guaranteed future software updates on this up until Android Q comes out. And all this comes neatly packaged for Rs. 12,999, while the upcoming higher storage variant will be priced at Rs. 14,999.
With the Zenfone contending such a promising portfolio, let's take a look at what other alternatives we have in this price segment and also try to see if they can possibly offer a better value.
Redmi Note 5 Pro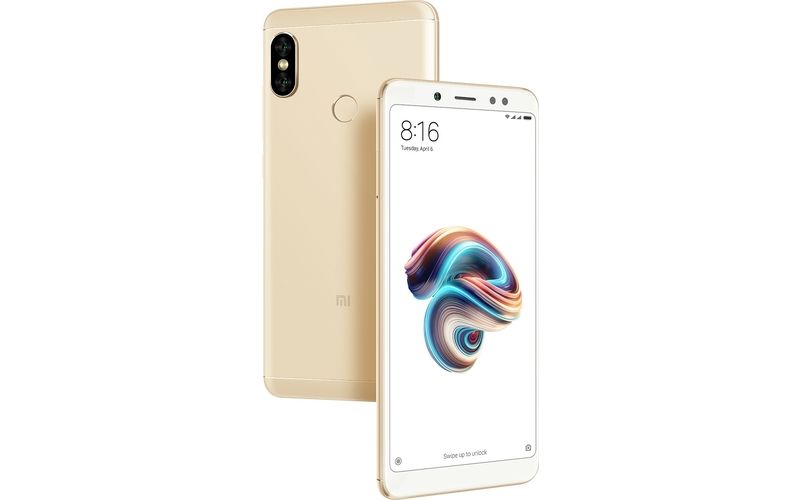 It was obvious that the first device we would look at would be the Redmi Note 5 Pro. It offers a similar 5.99-inch LCD IPS FHD+ display with an 18:9 aspect ratio that ends up with relatively large bezels. We can see the same Snapdragon 636 SoC and Adreno 509 GPU running here as well. This is powered by a — not as large, but still pretty significant — 4000mAh battery.
The camera department is the one place the Redmi Note 5 Pro trumps the Zenfone. As we noted in our review, the 12MP+5MP dual rear camera setup is capable of some fantastic photography. The massive 24MP sensor at the front is another bonus.
The base model sports 4GB of RAM and 64 GB of internal memory which was priced at Rs.13,999 but has since then gone up to Rs. 14,999. Upgrading the RAM to 6GB will cost you an extra Rs.2,000. Furthermore, the phone only just started receiving the update for Android 8.0 Oreo, and who knows how long it will take Xiaomi to bring the next Android P update.
While it may be evident that the Redmi Note 5 Pro is dethroned, we are not yet done with exploring the other alternatives you have.
RealMe 1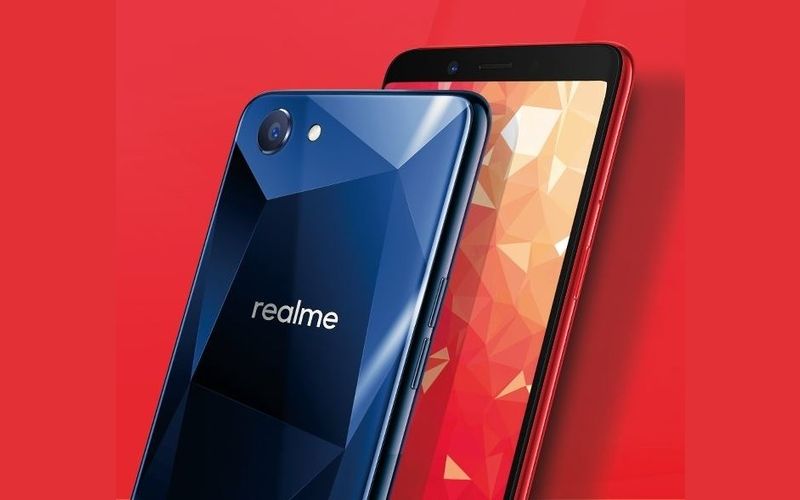 When Oppo announced that it would be coming out with an entirely new brand exclusively for the Indian market, we weren't really sure what to expect. Then we receive the RealMe 1 which offers a surprising amount of value for its price. The company highlighted its angular designed back that reflects light the way a diamond does.
The display measures 6.0-inches and has a Full HD+ 1080 x 2160 resolution with an 18:9 aspect ratio and 1.98mm thin bezels. It is powered by a MediaTek Helio P60 octa-core processor. You do not find a dual camera setup here. Oppo has instead opted for a 13 MP camera at the back, while an 8Mp sensor is housed at the front. It runs on ColorOS 5.0, based on Android 8.1 Oreo and is fuelled by a 3,410mAh battery.
You get all this for just Rs.8,990 for the 3GB RAM+32GB storage model which is a decent bargain. There is a more expensive variant with 4GB of RAM and 64GB of internal memory priced at Rs.10,990, while the 6GB of RAM and 128GB storage variant is priced at Rs.13,990. It performs pretty in-line with how it is priced and can be a decent alternative to the Zenfone if you are on a tighter budget.
Samsung Galaxy J6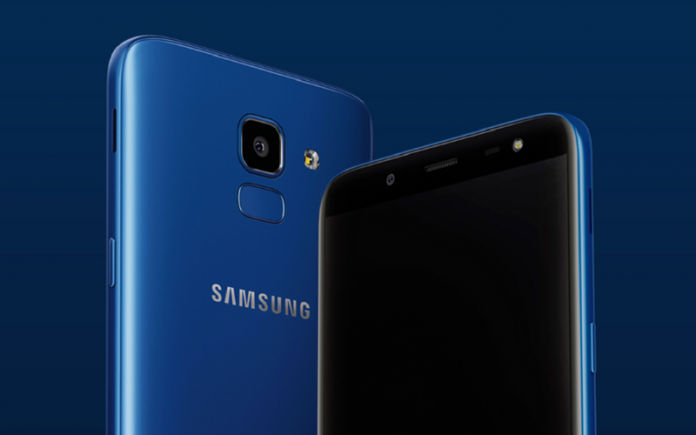 Samsung has its extensive line of affordable handsets and among them is the Galaxy J6. This phone offers a 5.6-inch Super AMOLED Infinity Display with one down-side being that it only has a 1480 x 720 HD+ resolution. An Exynos 7870 CPU runs this device while Android 8.0 Oreo comes pre-loaded. The phone is bundled with a 13-megapixel rear shooter and an 8Mp selfie camera. A modest 3000mAh battery keeps this device ticking.
This phone can be found in a 3GB RAM/32GB internal storage configuration for Rs, 13,990, while the 4GB RAM/64GB internal storage model is going for Rs. 16,490. If you really wanted the AMOLED display and are willing to sacrifice screen resolution, then this is the phone for you.
Redmi Note 5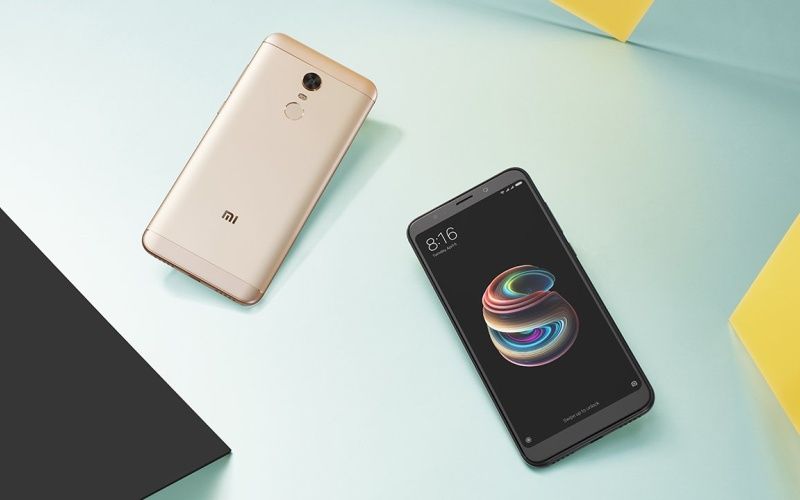 Just to be thorough, we decided to throw Redmi Note 5 in the mix. There isn't a lot left to say about this device as it shares almost the exact specs s its elder sibling other than having a marginally weaker CPU and inferior camera setup at a lower price point. The phone runs on a Snapdragon 65 processors and has a single 12MP camera at the back, while a measly 5MP camera is housed at the front.
Priced at Rs.9,999 for the 3GB RAM + 32GB storage version, and at Rs. 11,999 for the 6GB RAM + 64GB storage, the phone doesn't really offer a lot of compelling reasons to purchase it over so many other alternatives in 2018.
Moto G6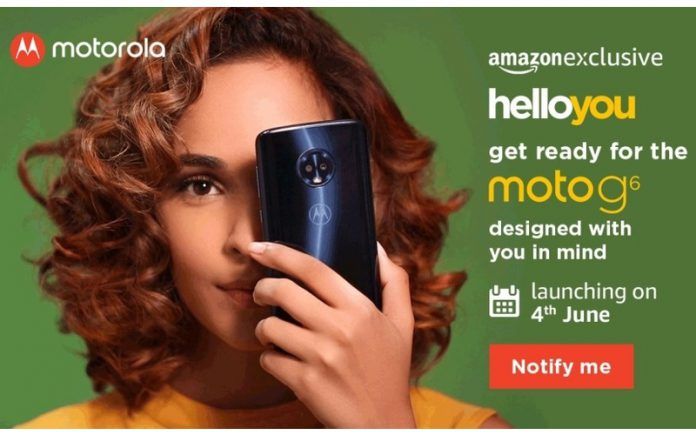 The Moto G6 is an upcoming smartphone from Motorola that is expected to be priced close to the other smartphone mentioned here. We know that the device will come with a 5.7-inch IPS LCD with a 1080 x 2160 Full HD+ resolution and an 18:9 aspect ratio. The phone is going to be powered by an octa-core Snapdragon 450 chipset clocked at 1.8 GHz with an Adreno 506 GPU. It sports a 12MP + 5MP dual-camera setup at the back, an 8-megapixel snapper on the front, and both sides house LED flashes for better low light photography. The 3000mAh battery can be charged via the included USB Type-C port and il support fast charging. Not coming loaded with Android 8.0 Oreo is implausible.
The phone will launch this June and is expected to arrive with a price tag in the range of Rs.15,000. This phone needs to arrive with a significantly lower price tag before we can go ahead and recommend it for purchase.