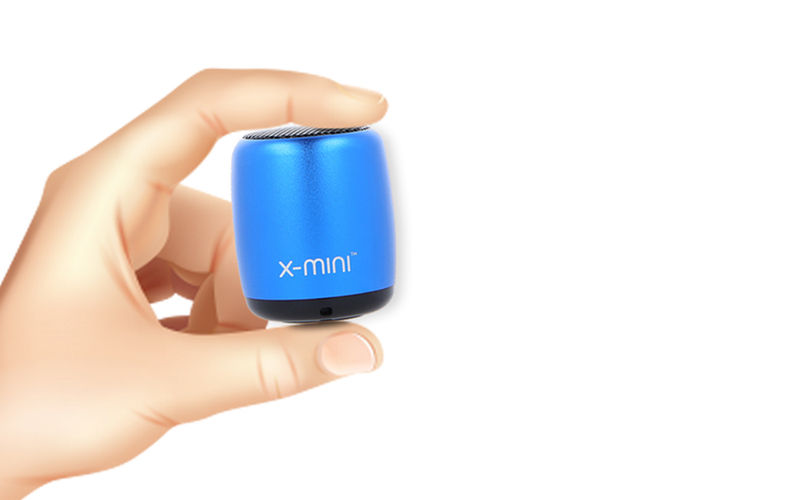 X-mini, the Singapore-based audio brand which is famous for its portable Bluetooth audio products, has launched a new wireless speaker in India. The Nano-X is an ultra-portable wireless Bluetooth speaker that's so compact that you can carry it along with your smartphone using the supplied 3.5mm plastic jack connector. Based on Bluetooth 4.1, the X-mini Nano-X can be paired with smartphones, tablets, or any other compatible devices so that you can enjoy audio and music wherever you go. Let's have a look at its features, price, and specifications.
X-mini Nano-X Bluetooth Speaker: Price In India
The X-mini Nano-X price in India is just Rs. 1,790, and it is available through all major online and offline stores across the country. Amazon and Flipkart are selling this Bluetooth speaker at an even more affordable price. You can buy it from Amazon for Rs. 1,490, while Flipkart is selling it for as low as Rs. 1,341. It is available in three colours: Crimson Red, Midnight Blue, and Mystick Grey.
X-mini Nano-X Bluetooth Speaker: Features, Specifications
The X-mini Nano-X use a magnetically shielded 33mm driver with 4Ω resistance and an output of 2 watts. It has a frequency response of 20Hz – 20kHz and a minimal distortion of less than 1%. It is Bluetooth 4.1 compliant, and supports A2DP, AVRCP, and HFP Bluetooth profiles. The company claims that the Nano-X can operate even when it is 33 feet away (line of sight) from its Bluetooth source. It has a 300mAh battery which is claimed to last up to 6 hours on a single charge. It takes 2.5 hours to fully charge, though, using a 5V microUSB charger.
The speaker's body is made using metal, and it has a speaker at the top and a rubber frame at the bottom so that it doesn't fall off from the table or any surface while playing back music. The Nano-X also comes with a built-in microphone, so it can act as a speakerphone when connected to your smartphone. It has a multi-function button that can act as a remote shutter for the connected smartphone's camera. Using this feature, you can place a camera at a remote place and click a picture using the Nano-X's shutter button.
The company is also bundling a lanyard that can be attached to the speaker, and its other end has a 3.5mm plastic jack which can be inserted into a phone's or tablet's 3.5mm headphone port. Smart! Thanks to the included lanyard accessory, you won't lose your compact Bluetooth speaker outdoors.