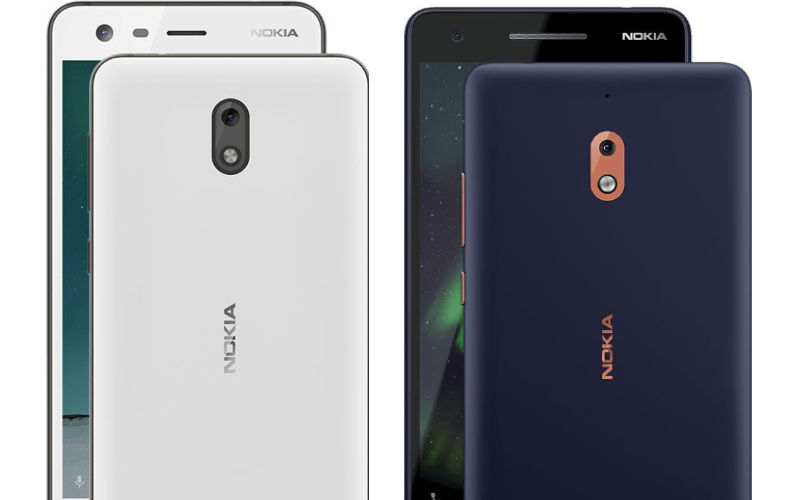 HMD Global recently concluded its latest launch event. We expected to witness the launch of the much-talked-about Nokia X6 for global markets, but instead, the company launched the Nokia 2.1, Nokia 3.1, and Nokia 5.1 smartphones instead. These are the latest budget offering from the company and sequels to last year's Nokia 2, Nokia 3, and the Nokia 5 respectively. We take a closer look at the entry-level offering, The Nokia 2.1 and see if its worth the upgrade compared to last year's Nokia 2 smartphone.
Nokia 2.1 vs Nokia 2: Price in India
The Nokia 2 launched for Rs. 7,399 but is currently selling for around Rs. 6,200 and is available across online and offline retailers. The 2018 Nokia 2.1 has been announced today priced at $115 (approx. Rs. 7,800), so the Indian pricing should be somewhere close to the original Nokia 2 smartphone. A leaked screenshot however points to the Nokia 2.1 being priced at Rs. 6,999, although HMD hasn't released any official statement so it needs to be taken with a pinch of salt.
Nokia 2.1 vs Nokia 2: Design, Display
HMD Global has ensured that all of its new phones stay true to the build quality associated with the Nokia Brand name. Both these phones have solid build with a polycarbonate body with metallic detailing, which makes the Nokia 2 stand out from other budget offerings. There's Corning Gorilla Glass up at the front and both these phones feel like they are built to last.
While the Nokia 2 had a 5-inch LTPS LCD screen with low power consumption, the Nokia 2.1 bumps that up to a 5.5-inch HD panel and also packs in two front-facing stereo speakers.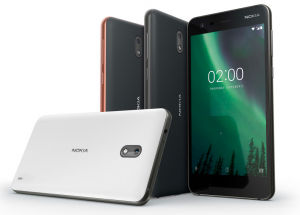 Nokia 2.1 vs Nokia 2: Hardware, Software, Performance
Since both of these phones are entry level smartphones, do not expect any path-breaking performance out of these. But they do manage to hold their ground pretty well. While the Nokia 2 runs on a trusted Qualcomm Snapdragon 212 quad-core processor coupled with a modest 1GB of RAM and 8GB of internal storage, the Nokia 2.1 tries to improve on that by packing in an improved Qualcomm Snapdragon 425 chipset. However, it still runs on 1GB of RAM and 8 gigs of internal storage. There is room for expanding that via microSD card slot on both these phones though.
Don't be concerned about the modest RAM and internal storage capacities though. While the Nokia 2 launched with Android Nougat 7.1.2, The Nokia 2.1 is running the Android Go version of Oreo 8.1, which is optimised for lower-spec'd phones so you can use apps faster, without annoying lags. Plus, the pre-loaded apps are designed to use less storage space and data, so you'll be able to do more and fit more photos and apps on your phone. Additionally, like every Android Go or Android One phone, it will get 2 years of platform updates and 3 years of security updates, which is more than what any other competing phone can offer.
Nokia 2.1 vs Nokia 2: Battery Life
Probably the biggest strength of the original Nokia 2 was its massive 4100mAh battery, which promised up to 2 days of usage. The Nokia 2.1 packs in a slightly smaller, albeit still huge, 4000mAh battery and with the improved SD425 chipset and optimised Android Go platform, the battery life on Nokia 2.1 should be easily matching or even exceeding the original Nokia 2's.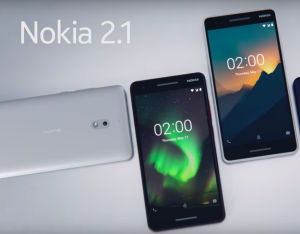 Nokia 2.1 vs Nokia 2: Camera, Imaging
There's no change, at least on paper, when it comes to Cameras between these phones. Both these phones have an 8MP primary shooter at the back, with LED flash. While on the front, is a 5MP selfie cam. We'll have to test these out in real life to see if there are any improvements in the software, but otherwise except average to above average camera performance from the Nokia 2.1, just like its predecessor.
Nokia 2.1 vs Nokia 2: Verdict
The Nokia 2 was a solid phone. It packed in decent specs, with stock Android experience and the durability and reliability of the Nokia brand. The Nokia 2.1 only improves on that with a much better chipset, lightweight Android GO platform, and the same Nokia quality guarantee. If you're looking for an entry level phone, the Nokia 2.1 might be the perfect choice for you. If you're looking for other alternatives in the same price bracket, you might want to consider the Asus Zenfone Max Pro M1 or the Oppo Realme 1.