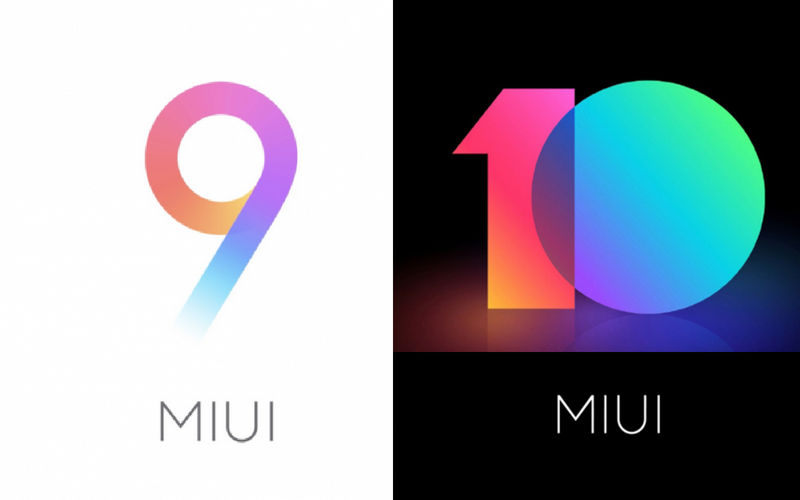 Xiaomi announced the arrival of MIUI 10 this morning at its Mi 8 launch event in Shenzhen. As usual, users with Xiaomi devices on MIUI 9 want to know what's new in the new Android skin update. To this end, we take a look at MIUI 10 to show you what you can expect when the new update lands on your phone.
MIUI 10 vs MIUI 9: What's Changed?
There are a few welcome changes to MIUI 10 that Xiaomi users will appreciate. These changes are in the following areas: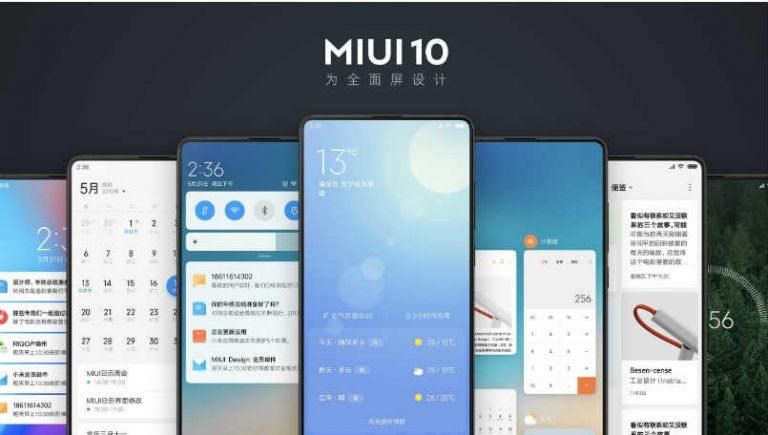 New Recent Apps Menu
First, there is a new Recent menu. The new Recent menu will be full-screen for trending full-screen phones. To take advantage of taller phones, Xiaomi has added a vertical scrolling menu. Long presses in MIUI 10 will allow users to even lock apps or shut down apps at the user's discretion.
Recent apps will feature apps assuming a card-like shape with a side-by-side layout. The benefit to this new Recents menu is that users will be able to see six apps at a time. The result is more information at a glance, making the overall experience more pleasant.
AI-integrated Driving Mode
Driving Mode has changed. With Xiaomi's push into artificial intelligence (AI) and machine learning, the new Driving Mode will allow users to conduct voice commands by way of Xiao, Xiaomi's AI assistant. When driving, it is often said that users are distracted by their smartphones. Having an AI handy to disclose information about the weather, new email messages, make incoming calls, navigate using maps, send texts, etc., will prevent distraction and make driving safer and more efficient for users.
Machine Learning and Usage Patterns
In step with other artificial intelligence systems, Xiaomi says that its Xiao AI will study usage patterns to learn how users utilize their smartphones on a regular basis. The goal is that the AI would be intuitive and a powerful virtual assistant, bringing information before you need it. The more you use MIUI 10, the smarter Xiao AI will become.
Performance Improvements
MIUI 10 brings performance improvements, as Xiaomi says that loading application times have improved to "nearly zero." Speed is integral to the user experience, and Xiaomi says its new UI doesn't disappoint. Only time will tell for users, though, once it is released.
Smart Home Manager
With AI integration in its Driving Mode, Xiaomi looks to change the way your smart home devices operate as well. The Chinese OEM has introduced a single user interface that controls all smart home devices. Xiaomi says it has integrated 590 brands into its Smart Home Manager and has given control for each device in the Smart Home Manager. Now you have one control center from which to operate your smart home.
Single Bokeh Camera Mode for Older Phones
To help veteran smartphones keep up, Xiaomi has brought to MIUI 10 a single bokeh camera mode for older smartphones such as the Mi 5 and Mi MIX 2 (phones with single rear cameras). Xiaomi's bokeh camera mode has only worked for dual rear camera phones up until now, and it's nice to see Xiaomi bring the single rear camera users up to a similar (though not same) experience.
MIUI 10 vs MIUI 9: What remains unchanged
Xiaomi introduced some changes into MIUI 9 that remain unchanged with MIUI 10. For one, the notification shade remains untouched, as well as the App vault, Gallery app, Notification filter, Mi Video App, New Mi Explorer, Mi Drop, and even Calendar Cards will likely remain the same.
MIUI 10 likely has some small UI tweaks Xiaomi will give the new update to make the experience better for users, but few are expected. The purpose of MIUI 10 is for smart home, IoT, and AI integration more than anything else.
MIUI 10: Compatible Devices for Beta
What compatible devices will receive the MIUI 10 beta build? They are as follows: Mi Mix 2s, Mi Mix 2, Mi Mix, Mi 6x, Mi 6, Mi 5, Mi Note 2, Redmi S2, Redmi Note 5, Mi Note 3, Mi 5x, Mi 5c, Mi 5s, Mi 5s Plus, Mi 4, Mi 4c, Mi 4s, Mi Max 2, Mi Max, Redmi 5, Redmi 5 Plus, Redmi 4, Redmi 4A, Redmi 4X, Redmi 3s, Redmi 3X, Redmi Pro, Redmi Note 5A, Redmi Note 4, Redmi Note 4X, Redmi Note 3.
Apart from the above mentioned thirty-one devices listed, other MIUI 10 update-eligible devices include the Mi Pad 3, Redmi Y1, Redmi Lite, Redmi Note 3 Pro, and Redmi Note 5 Pro.
MIUI 10: Release Date
Xiaomi has said that the Mi Mix 2s through the Redmi Note 5 will all see the new update preview on June 6th. The Mi Note 3 through the Redmi Note 3 will all see the new update preview in July.
MIUI 10's official release date is scheduled for July, when Xiaomi will provide an expanded rollout of the new software update. As we gather more information on a final build rollout date, we'll let you know.
What do you think of MIUI 10?