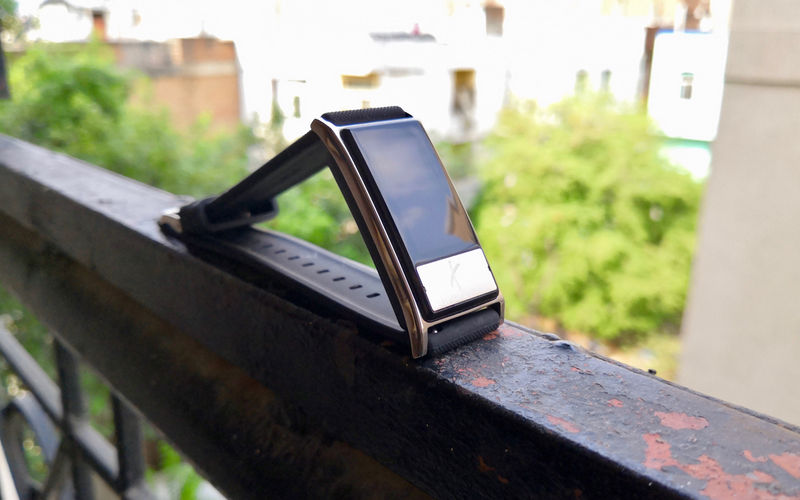 Smartron is not a brand many of you may have heard of. Its a relatively young homegrown company that made its name with the hybrid tbook laptop it launched two years ago followed by the release of its tphone lineup. Now, the company has decided to dabble in the fitness band industry with its new product called the Smartron tband. The long feature list that Smartron has for this fitness band looks quite promising at first. It boasts the usual array of fitness tracking capabilities such as a step counter, heart rate monitor and even a sleep cycle monitor. But what makes it stand out of the crowd is in its ability to measure your ECG (Electrocardiogram) and BP (Blood Pressure). Priced at Rs.4,999, can the new contender deliver on its promise? Let's find out in our review of the Smartron tband.
Smartron tband: Design, Display
The Smartron tband comes with a 0.96-inch PM OLED screen with a 128 x 64 resolution. This is a standard B/W display that isn't a touchscreen. To navigate, you need to use a bunch of single and double taps on the metal panel underneath the screen. The watch is IP 67 rated for dust and water resistance. It will survive splashes, rain and sweat but refrain from going swimming with it or putting it under a pressured hose.
The entire unit has this black and silver theme going on with black rubber straps and a metallic frame around the watch itself. This frame is claimed to be made from 'anti-corrosive surgical grade steel'. The metal touch-pad under the display has this brushed aluminium look, and there are metal contact points at the back as well.
The tband is clearly intended to be a no-nonsense device with an understated aesthetic. If you do want some bling and flash, you can easily just swap out the black rubber strap that the tband comes with for any other 18mm watch strap. Smartron does provide a leather strap bundled with this watch which gives it a more old-school look. It is worth mentioning that this strap is significantly thicker and will not fit larger wrists.
Smartron tband: Comfort, Usage & Durability
To be honest, I'm not sure the design of the tband was completely thought out. The cuboid shape of the actual unit takes a bit of work to align properly. The types of features this watch has — such as the sleep monitoring and full-day heart rate measuring — require you to wear the watch 24/7. I really had a difficult time doing that because of how annoying the watch started to feel after a few hours.
The thing is, the tband is just too thick, and its underside is entirely flat. I get that the thickness is there because of all the instrumentation Smartron had to cram into this thing, but at least having some curve to the unit would have helped. The black rubber straps weren't that comfy either and had a tendency to become sticky and itchy after a while. I found the leather straps to be exceptionally better for longer durations. However, leather and moisture don't go well together, and I had to suffer with the rubber straps for most of my time with this fitness band.
Then there is the issue of positioning the unit accurately above your wrist or else you won't get accurate readings. I found the best spot to be two finger spaces away from my wrist joint. With that said, there are limitations to how well the sensors perform on thicker arms. I asked a friend (who is a bit on the chubby side) to give it a try, and the watch refused to get a single reading no matter where we placed it. The only way we got it to work was to have it set on the underside of the wrist below the palm. The size of this watch prevents it from being worn at this spot and making it through a regular course of day.
Durability was another concern that Smartron really needs to figure out with the tband. I will admit that I'm not a prime example of an exceedingly fit individual, but there will be some physical altercations one would expect a fitness band to survive through. The first red flag for me was when the instruction pamphlet specifically warned me by saying, "If the tband is dropped/impacted, it may cause product damage." I did end up knocking it off the table once, but nothing happened. However, the display and metal touchpad have no amount of protection against scratches whatsoever, and I ended up with a considerable amount of scuffs even while fully attempting to use it as delicately as possible.
Smartron tband: Features & Performance
Coming to some actual competencies of the tband, there is quite a list of things it can do which we will get to in a moment. Let's start with the setup process. The first time you set it up, it asks you to charge it up completely before use. There are companion apps that come with the watch for both Android and iOS devices. The app requires an account to be set up with all of your personal information such as age, gender, height, weight, etc. Pairing is done over Bluetooth 4.1 and is pretty straightforward.
There is the standard array of fitness band functionalities such as calculating your steps and calories burned, along with being able to measure your HRV (Heart Rate Variability), stress level, fatigue, BP, ECG and sleep duration/pattern. Additionally, having paired this with your smartphone ensures you get notifications for calls and SMS. The watch can hold up to 10 alarms and even notify you of inactivity every 60 minutes. Since all this is pretty self-explanatory, I won't bore you with the details of these features. Instead, let's focus on how well the watch carried out each of these tasks.
First, let look at the positives. The step counter is pretty accurate. Calories burned will depend on the personal information you gave when setting up your account and has an expected margin of error like any other fitness band. The calls and SMS notifications were very useful especially when I found myself driving or in loud environments. The activity reminder can be really handy to let you know when you need to get off your hiney and move around. If you can get over wearing an uncomfortable block on your hand while sleeping, the sleep monitor works surprisingly well and can tell you the exact duration of when you are awake, asleep and in a deep sleep. The heart BPM (Beats Per Minute) readings were also acceptably accurate with the app being able to provide a record of hourly readings.
When it comes to the negative, the problems start from the get-go with the touchpad being difficult to operate. It wasn't sensitive enough and would constantly miss taps. The watch would even not respond in situations where the underneath sensors would not make proper contact with the arm. Being a large flat block certainly did not make things easier. The Bluetooth connectivity was pretty slow as well. Syncing data from the watch and having it update on the app interface required a noticeably long duration.
And then we have all the features that are meant to be the selling points of this fitness band. Honestly speaking, the HRV, fatigue and stress level measuring were very inconsistent. You need to hold down the front pad with your finger for a full 120 seconds to get these readings in the first place. It was frustrating to get the "measurement failed" message after sitting there for two minutes and not having a consistent contact. When I did get the readings, they were all over the place. For example, the first time I got my fatigue level measured was after a long, hard day of work, driving through an hour of traffic and at the brink of falling asleep. The watch gave me the lowest possible score that denotes I was at the peak of my active state.
While this is not the only watch that has BP monitoring, it is one of the very few that can achieve this. To check you BP, you will have to navigate to the fourth screen and hold down the touchpad for 30 seconds. However, at setup, the app prompts you to get a real BP measuring apparatus and enter your Systolic and Diastolic values in the app before you can expect to get accurate readings. And when I did get readings from the watch, I usually received high BP warnings with the app warning me that I'm in the initial stages of hypertension and needed to get myself treated.
Another very minor thing I noticed which may or may not be an issue for some is that the time on the watch can only be set in the 24-hour mode. I scoured the entire app and could not find a toggle for a 12-hour time reading.
Smartron tband: Battery Life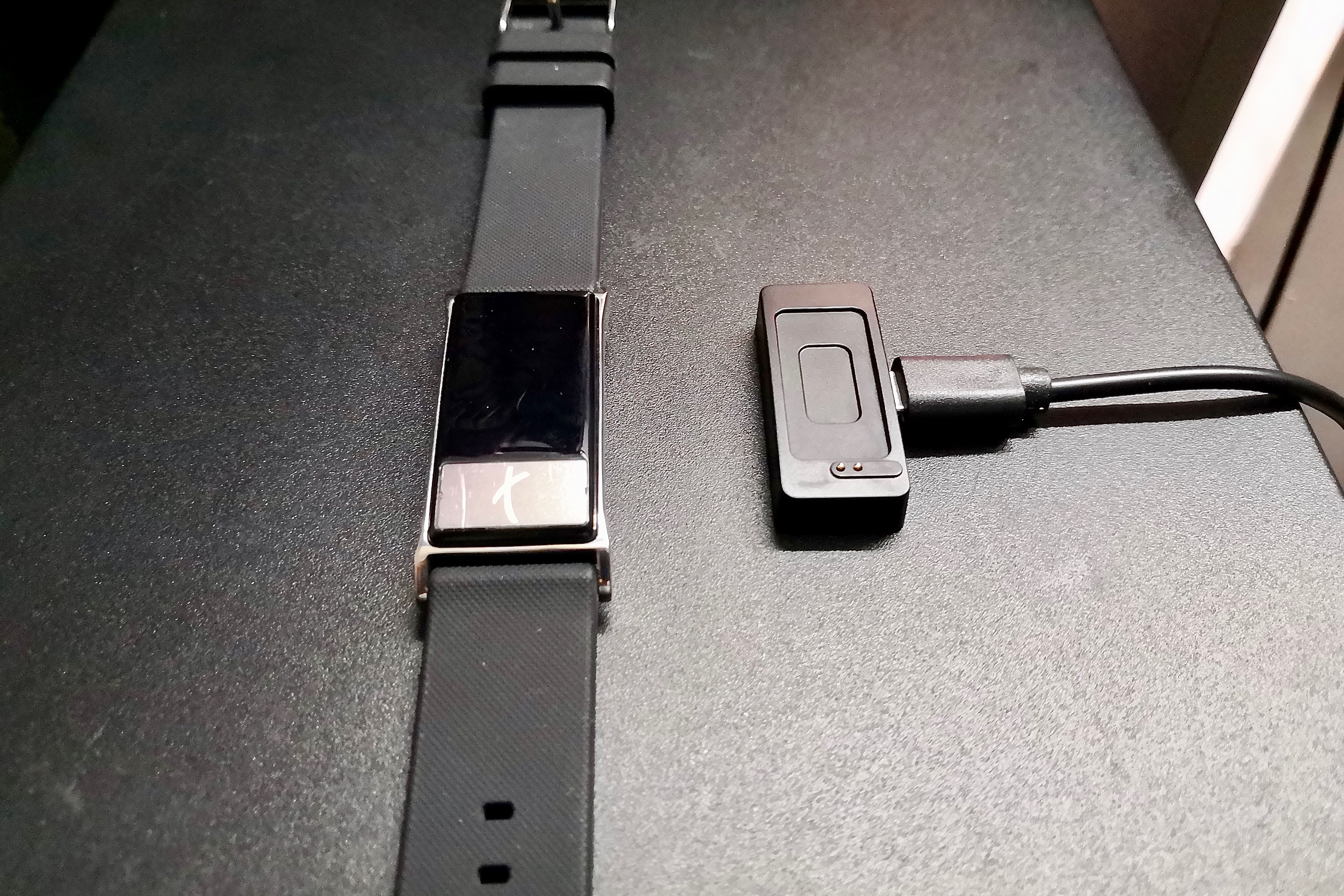 This is the one place where I did not experience any major issues. The advertised battery life of the tband's 100 mAh cell is two days, and I easily used it for three days on a single charge with all types of tracking turned on. It would have been pretty easy to push it up to four days with moderate use. While this is not as much as some other fitness bands out there, it is still decent. Charging was convenient as well with a magnetic charging dock that connects with any micro-USB cable. Getting from 0% to 100% took about two hours. The instructions do warn against overcharging, but that seemed like the least of my worries here.
Smartron tband: Verdict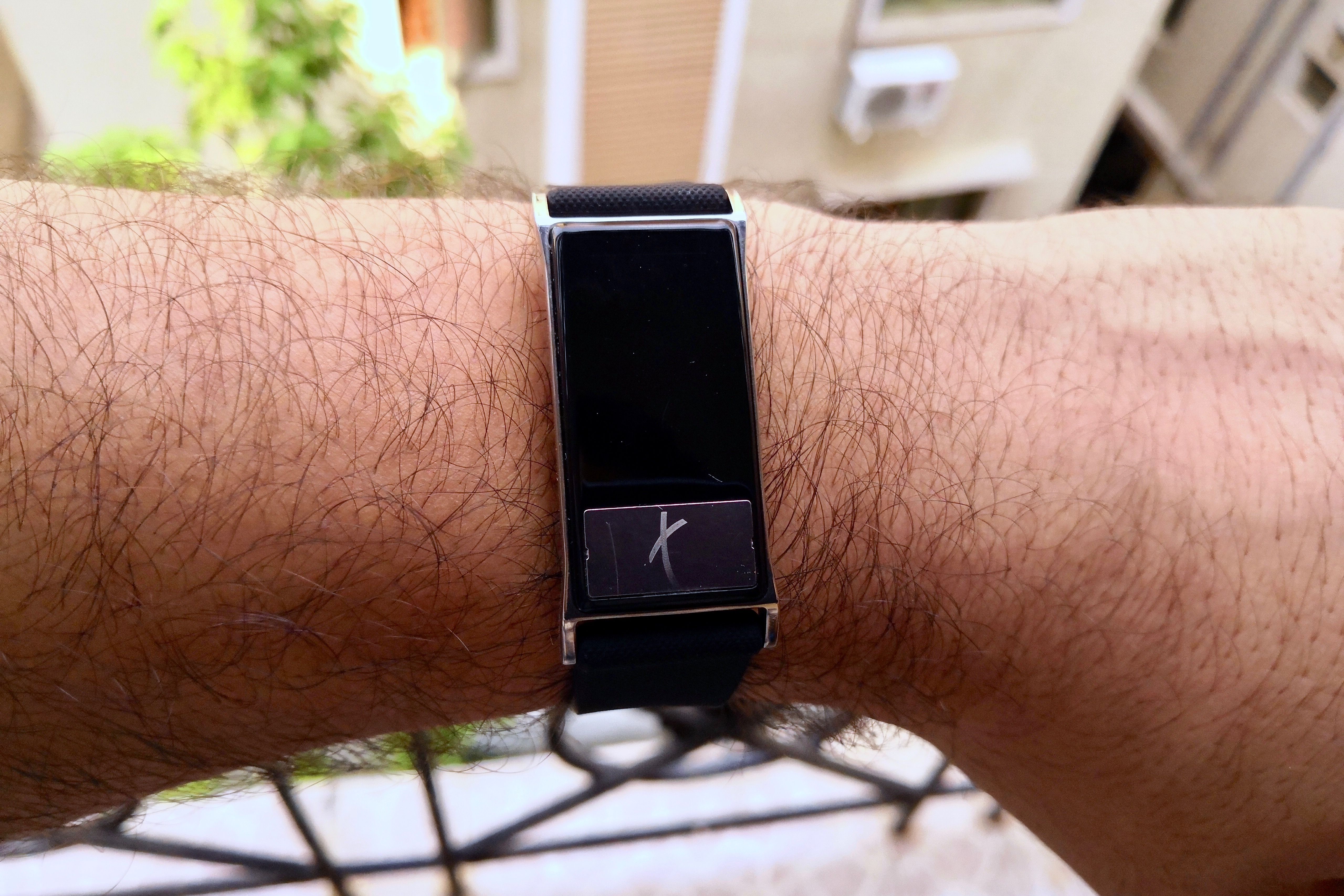 As it stands right now, the Smartron tband is a decent fitness tracker that still needs some work. The bio readings and BP measurements are not accurate enough to take them seriously. Using dedicated apparatus and consulting a doctor is still the more sensible approach. Syncing the watch to the app takes too long, and the touchpad is irresponsive at times. The durability is a concern, and long-term comfort is lacking. It's not a complete disaster, but instead of spending Rs.4,999, you can get yourself something cheaper and more comfortable like a Mi Band 2.
With that said, Smartron does have the right strategy, and I hope they can take my criticism constructively and work on the tband's shortcomings. Having features which cannot produce accurate readings is redundant. Either make them better or leave them out altogether. I look forward to their next iteration where they can possibly work on the BP sensor to the point where calibration with a real machine is no longer needed.