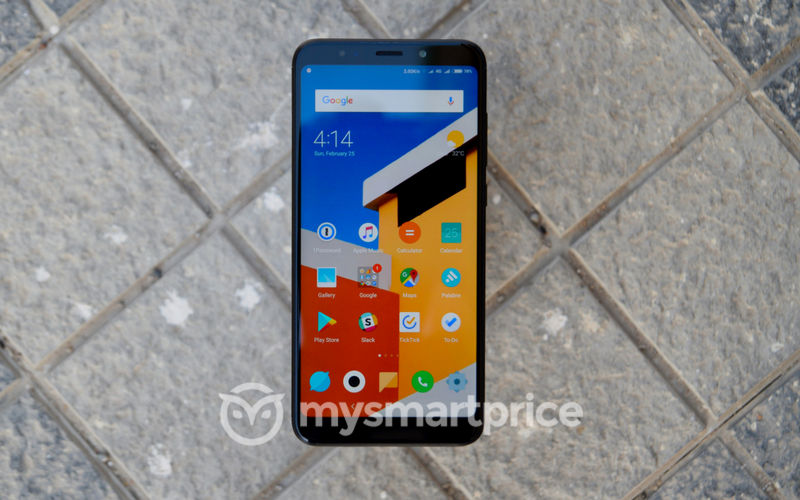 The Xiaomi Redmi 5 (review) is referred to as a compact powerhouse by Xiaomi in its marketing material, and rightfully so. Despite its compact form factor, the handset comes with a solid chipset and a beefy battery which ensures the handset will easily last a couple of days on a single charge. The Redmi 5 might not be as popular as the Redmi Note 5/Pro in India, but if you want a compact phone within Rs 10,000, its the only decent option you have. And it is not a bad phone by any means as well.
Like every other Xiaomi phone, the Redmi 5 also runs on MIUI 9. Its based on Android 7.1.2 Nougat but that does not make much of a difference since its overshadowed by MIUI. Given its compact form factor and low price, the Redmi 5 will attract a lot of first-time smartphone buyers. This would mean most Redmi 5 users would never know about those little yet handy features that MIUI has. Worry not though as we have you covered. In this article, I have highlighted some of the top tips and tricks for the Redmi 5 to help you get the most out of it.
Xiaomi Redmi 5 Review: Best Entry-Level Smartphone Yet
How To See RAM Usage On Redmi 5?
If you are someone who constantly keeps a check on the amount of free RAM your phone has, you might be a bit bummed to know that MIUI 9 on the Redmi 5 does not display the amount of unused RAM by default in the Recent Apps view. The option is still present though, just buried deep in the Settings menu.
Head over to Settings -> Home screen & Recents and enable the Show memory status option to display the amount of unused RAM on your Redmi 5 in the Recent Apps view.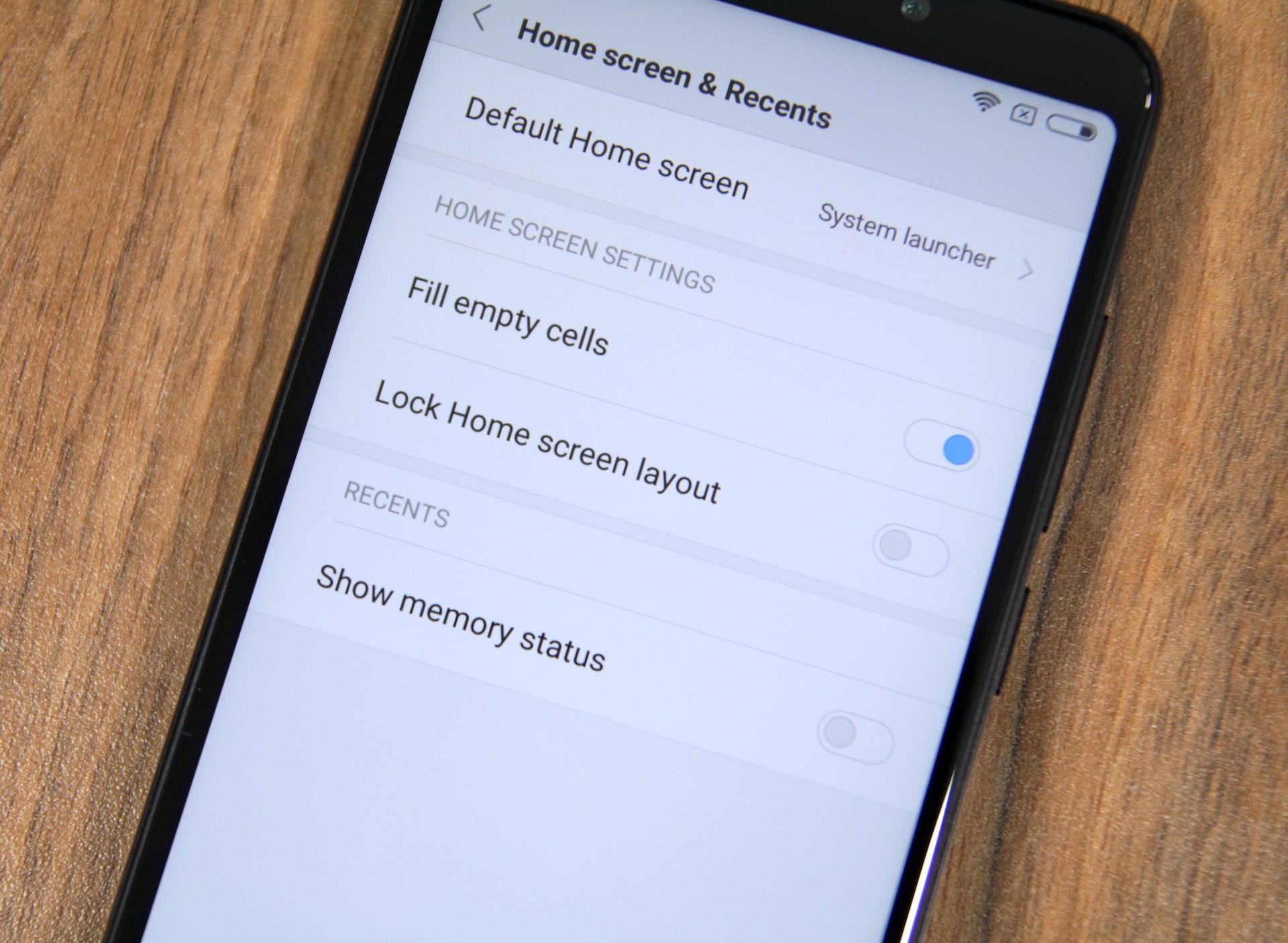 How To Quickly Launch Camera On Redmi 5?
Most Android phones nowadays come with an option to quickly launch the camera app by double pressing the power button. This option, however, is missing from the Redmi 5.
Thankfully, since MIUI 9 is so customizable, you can get this feature on your Redmi 5. Head over to Settings -> Lock screen & password and enable the Wake with volume buttons option. This shortcut only works from the lock screen though, so it is still not as handy or useful as the double tap power button shortcut which works from anywhere in the OS.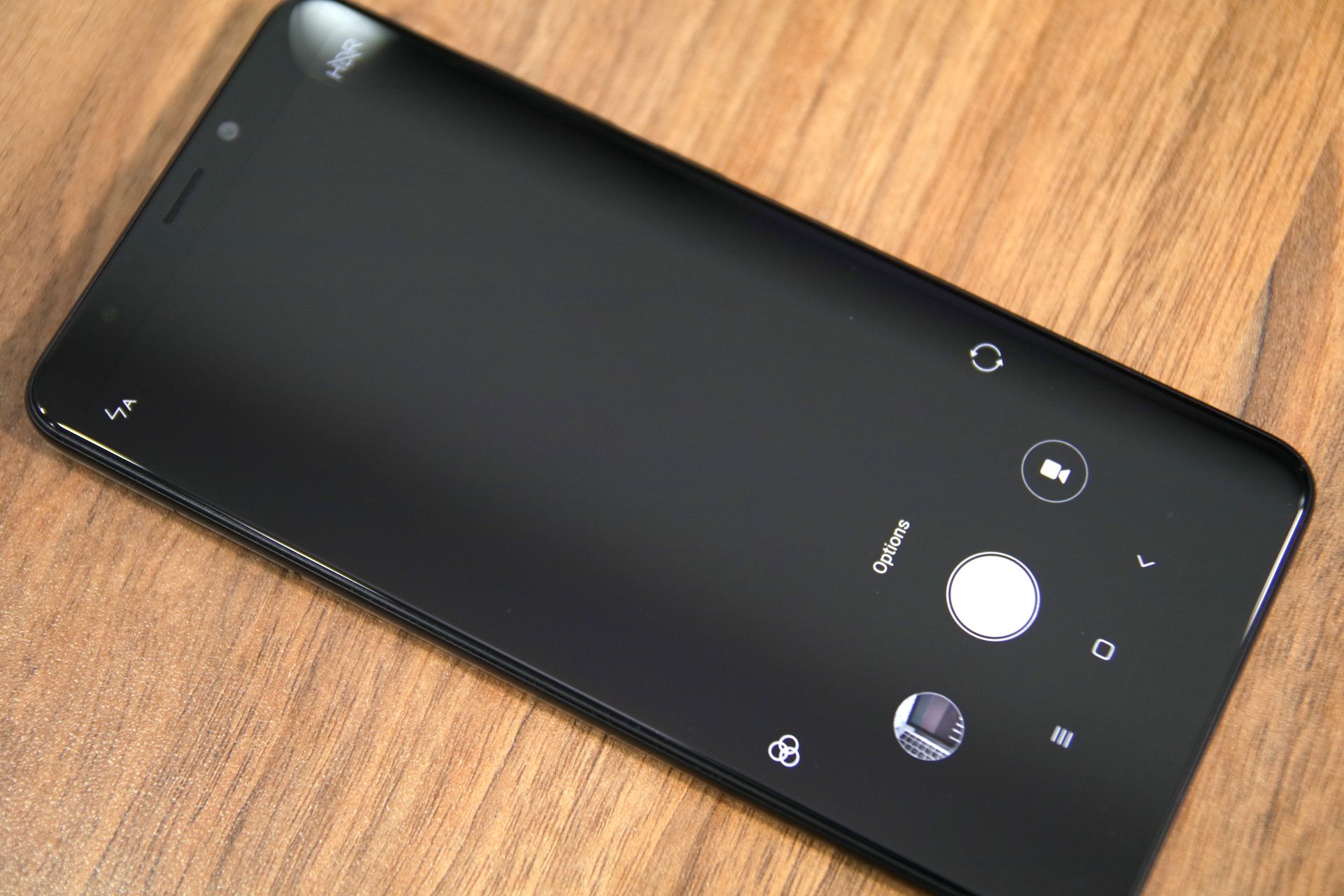 How To Take Screenshot On Redmi 5 Using Gesture?
If you frequently take a screenshot, you will find it quite cumbersome to press the Power and Volume down shortcut combination. An easier way to take a screenshot on the Redmi 5 is to simply swipe down on the display with three fingers.
If this gesture is not working for you, make sure it is enabled under Settings -> Additional Settings -> Button and gesture shortcuts.
How To Use Redmi 5 As Remote Control?
The Redmi 5 features an IR blaster at its top. This is the same sensor that is also found in remote controls. Using Xiaomi's bundled Mi Remote app, you can easily control other electronic appliances around you like your television, music system, DVD player etc. right from your Redmi 5. This is easily one of the most underrated features of the Redmi 5, and once you get used to it, there's no going back.
To use the IR blaster, you have to use the Mi Remote app. Make sure that your phone is connected to the internet the first time around when you try and pair your Redmi 5 with a new device in Mi Remote.
How To Change Redmi 5 Lock Screen Wallpaper?
Want to quickly change the lock screen wallpaper on your Redmi 5? On the lock screen, tap the icon highlighted in the screenshot below. This will bring up MIUI's Wallpaper carousel from where you can easily and quickly select any other wallpaper for your lock screen.
The carousel pulls high-quality wallpapers from the internet so you can keep swiping to the right to get access to new ones. When you come across a one you like, simply tap the done button.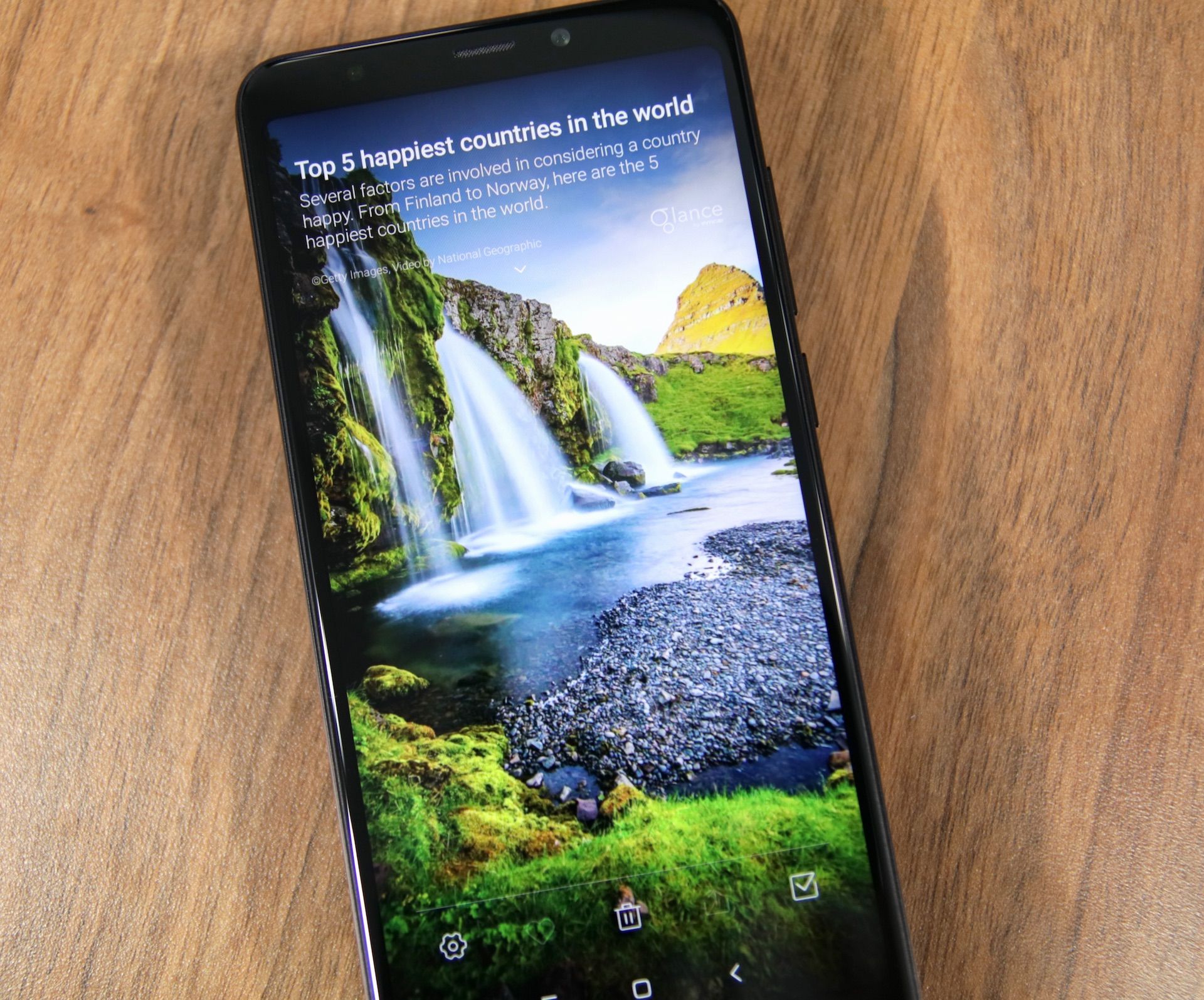 How To Use Redmi 5 Fingerprint Reader As Shutter Button?
If you love taking selfies on your Redmi 5, you will be glad to know that you can use the fingerprint scanner on the handset to act as a shutter button. This will make it easier for you to take selfies as you will not have to struggle and stretch your thumb to reach the on-screen shutter button or use the volume button which can lead to blurry selfies.
This also works while taking photos with the rear camera, though I doubt many people are going to use it that way.
How To Run Two WhatsApp Accounts On Redmi 5?
Want to run two copies of a certain app so that you can use both your personal and work accounts? For example, you might want to run two different copies of WhatsApp or Facebook Messenger on your Redmi 5 so that you can be active on both your personal and work numbers/accounts.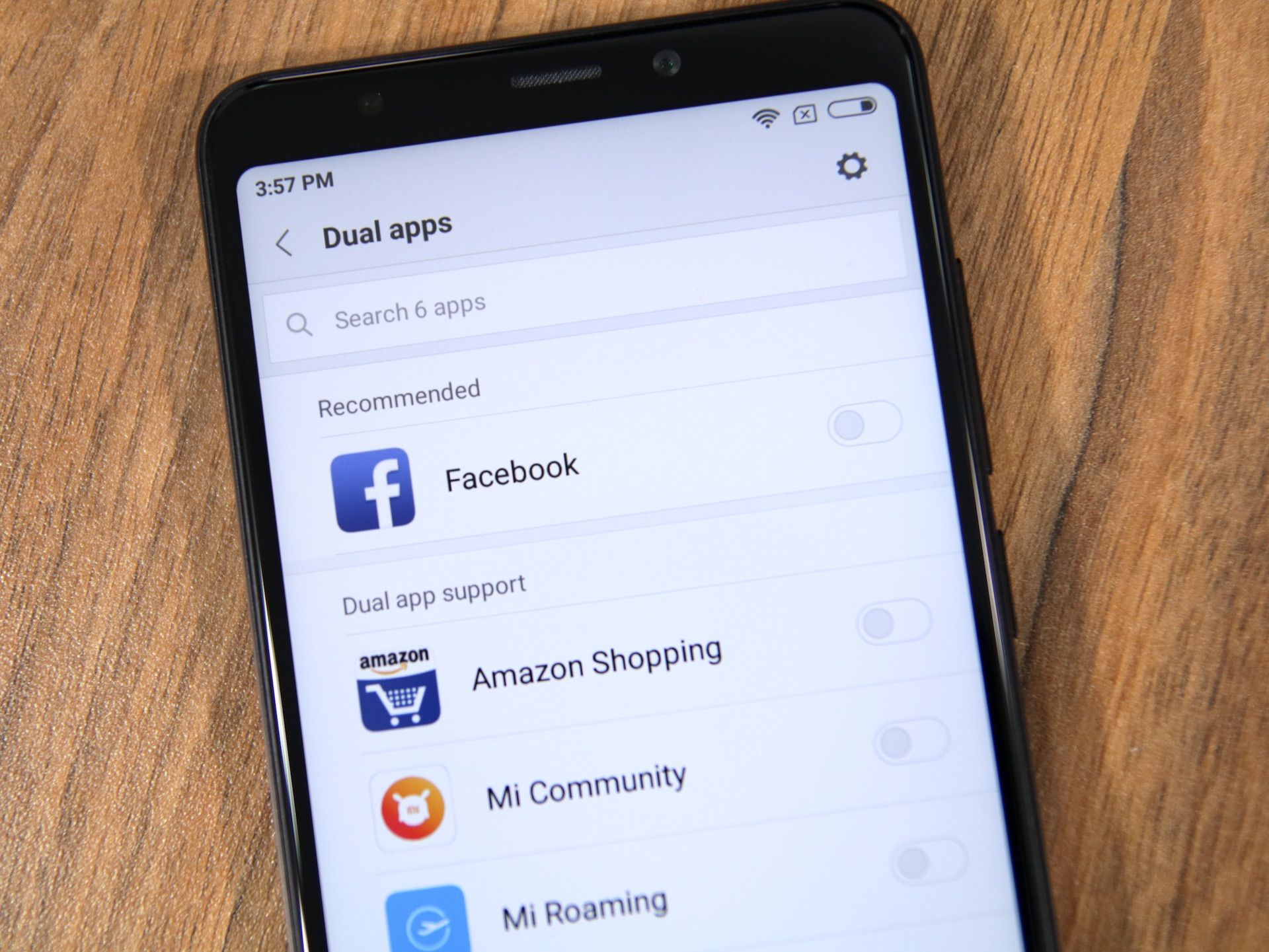 For this, Xiaomi includes a Dual Apps feature in MIUI 9. As the name indicates, it allows you to run two independent copies of an app. You can find the Dual Apps option under the Settings menu.
How To Activate Reading Mode On Redmi 5?
If you read and consume a lot of content on your Redmi 5, you might want to make use of the Reading mode. This feature acts as a blue light filter — by applying a warm tint to the display — which helps in reducing the strain on your eyes. Apart from reducing eye strain, research has shown that the blue light filter will also help one in achieving a better sleep.
You can enable Reading mode manually or schedule it to be enabled automatically during certain hours of the day. Head over to Settings -> Display -> Reading mode to find all the option related to it.
How To Improve Redmi 5 Battery Life?
With a 4000mAh battery and a compact 5.7-inch display, the Redmi 5 is already a champion in the battery life department. However, if you don't use your phone much and want to extend its battery life even further, you can take advantage of one of the Smart scenes of MIUI 9. The Sleep mode smart scene will automatically close all background apps, restrict mobile and Wi-Fi usage along with other radio connectivity like GPS and Bluetooth to further extend the battery life of your Redmi 5.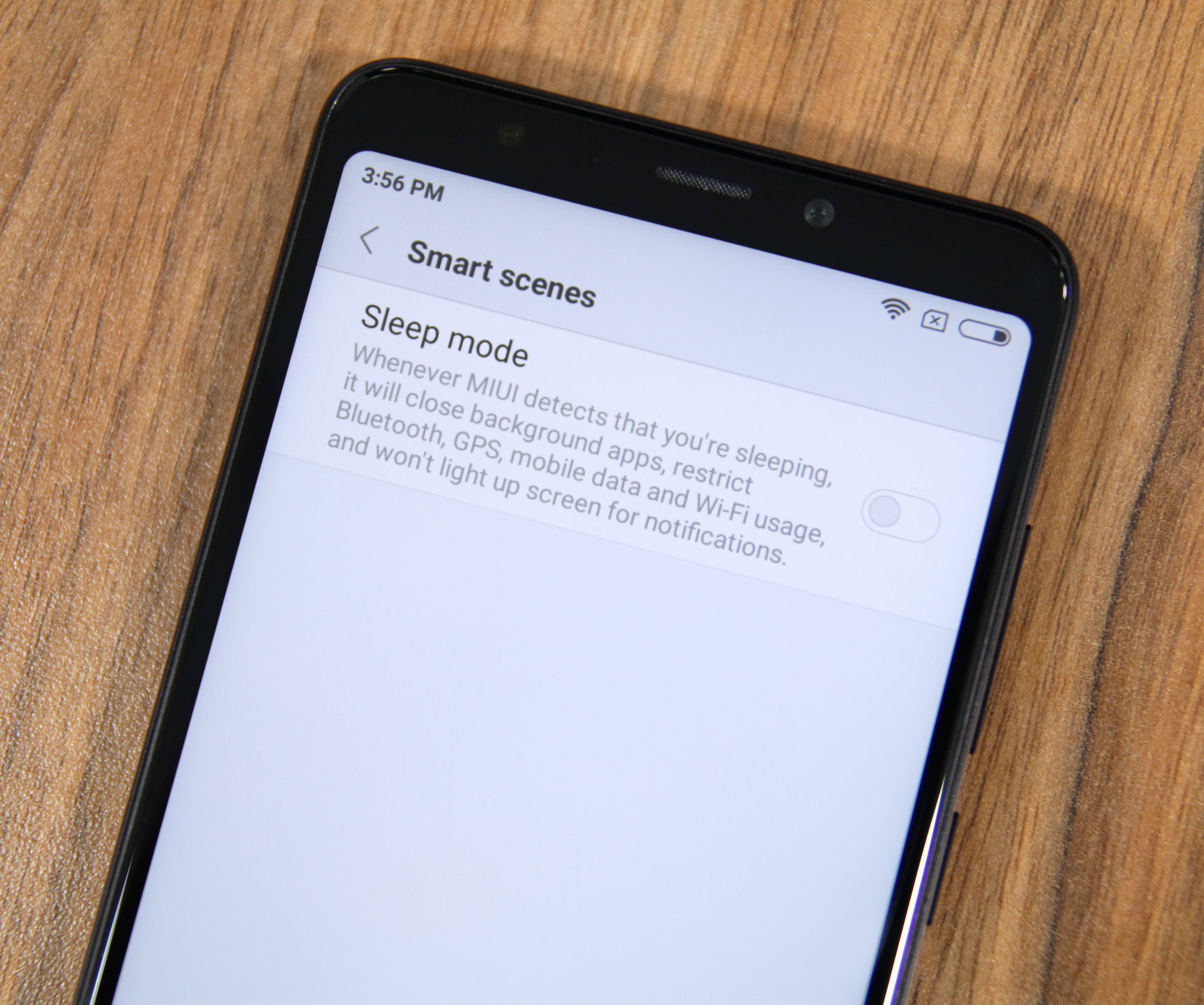 You will likely miss notifications from certain apps in this mode, so only enable this when you have to stretch the battery life of your Redmi 5 to a few days.
---
What are your favorite tips and tricks for the Redmi 5? Drop a comment and do share them with us.