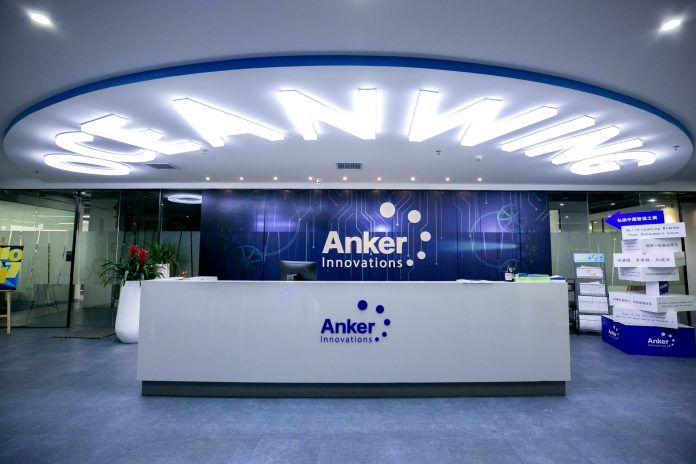 Anker is an ultra-popular smartphone accessories maker, which has been praised worldwide. The company was founded by Steven Yang, an ex-Google employee, who saw a need for high-quality mobile accessories in the market. The company first started making power banks, chargers, and cables. Later, it ventured into more products like cases and covers. It also started selling more complex products like Bluetooth speakers, wireless earphones, dashcams, and Android-running projectors.
In addition to it's range of smartphone accessories, Anker even has a few sub-brands of its own: Eufy (smart lighting, robotic vacuum cleaners), ROAV (in-car accessories like dashcams), Soundcore (Bluetooth speakers and earphones), and Zolo (smart assistant compatible products like speakers, headphones, and projectors). It is one of the few brands which makes high-quality yet affordable accessories for smartphones, tablets, laptops, and PCs. However, it hasn't been available in India officially, yet.
Although Anker's products were available through Amazon India's website, the products were being imported and sold by third-party sellers. The company reached out to us last month, and we were pretty stoked to see a possibility of the company entering the Indian market in an official capacity. We had the opportunity to interview Anker's regional sales head Mr Gopal Jeyaraj, where he revealed that the company will officially enter the Indian market later this month.
Here's what Mr Jeyaraj had to say about the company's official launch in India and its plans to tackle competitors such as Xiaomi (while also explaining some of its proprietary technologies such as PowerIQ), and whether it will launch its complete range or just a few selected products:
1. When is Anker's official launch in India?
Anker will be formally launching itself in India in the next 45 days (we received this update on the 25th of May). We have not finalised the exact date yet.
2. What made Anker consider the Indian market for launching its mobile accessories and products?
India is witnessing an increasing demand for mobile phones, particularly smartphones, which directly affects the demand for mobile accessories, making this an ideal time to launch here. Additionally, the availability of high speed internet, there is also a boom in the usage of IoT (Internet of Things) devices and smart home products which Anker specialises in. An added factor is that despite not having an official presence here, there are already users of Anker products like you and your team. Consolidating our presence in India seems like the next logical step.
3. Is Anker launching all its products in India or just limited to products like chargers, adapter, power banks, and wires?
Anker Innovations is currently offering its Anker, Eufy, and Zolo brands in India. There are a few products that are not available in India yet, but in time, you could see them being sold here as well.
4. Will we see the launch of products like SoundCore earphones, Bluetooth speakers, Zolo, Roav, Nebula, and keyboards/mice from Anker?
Roav and Nebula will be launched over the rest of this year as and when we feel the time is good. Currently, Zolo Liberty+ is available on Amazon and we may consider launching the other products in time.
5. When there are so many low-quality/counterfeit products available in online and offline stores in India, do you think people would be able to distinguish Anker products?
Yes, Anker products tend to stand out from the rest through their premium quality and affordable prices. That itself creates our target market, people who demand perfection but at reasonable rates.
In terms of the problem of counterfeit products, Anker is currently available largely on Amazon in India with a few retail store tie ups with branded stores in the country so the chances of coming across a counterfeit product in these areas are low.
6. Is Anker worried about the possibility of counterfeit versions of its products popping up in stores?
As a company, we are closely watching the market and providing very aggressive price points and margins to our partners and warranty support to our customers, which will not encourage any retailers to sell counterfeit products. All our packages contain a QR code sticker, the retailer and the customer can understand the authenticity of the product by scanning the QR code which will direct them to the Anker website.
7. With Xiaomi being the biggest power bank brand in India, can Anker beat Xiaomi in terms of value?
Anker is one of the global leading charging technology brands and we have an exclusive charging technology, PowerIQ, that when added with Qualcomm's Quick Charge 3.0 that proves to provide the fastest charge possible for devices. Additionally, our chargers also have MultiProtect, an Anker exclusive technology that provides the safety and protection needed when using rapid chargers. We are hopeful that we can find our own niche market in India.
8. Will Anker sell its products only through online channels or through offline stores as well?
Though our products are largely sold online, we are going to expand to the large brick and mortar retail stores in India. In fact, in the Middle Eastern markets, a large chunk of our sales happens in physical stores.
9. Will consumers who bought Anker products prior to Anker's official launch in India be awarded warranty and after sales service?
Prior to the official launch, Anker's sales were happening through Amazon.in through authorised partners. These customers will certainly be supported with warranty.
10. What do you think about Tronsmart as a competing brand?
While there are a lot of competitors in the same market category, there are technologies that are very specific and exclusive to Anker making us stand out from the crowd.
11. Will Anker design some products specifically for Indian market and needs of Indian consumers? For example, there's a serious dearth of good quality replacement batteries for smartphones in India. Is that something Anker will consider as a possible channel of income?
The products that are sold come directly from the head office and cater to the necessary fields that Anker Innovations is interested in. The smartphone battery market is not something we want to explore as of now.
---
We're pretty excited with Anker's official entry into the Indian market, because having quality competitors in this space always benefits the consumers. With the company's official entry into the market, we can finally look forward to some healthy competition in not only the mobile and computing accessories segment, but also in smart products such as Alexa and Google Assistant compatible speakers as well as the rarefied smart lighting space.
However, the company's success will depend on how smartly it prices its products and its marketing approach.
Thanks for reading till the end of this article. For more such informative and exclusive tech content, like our Facebook page