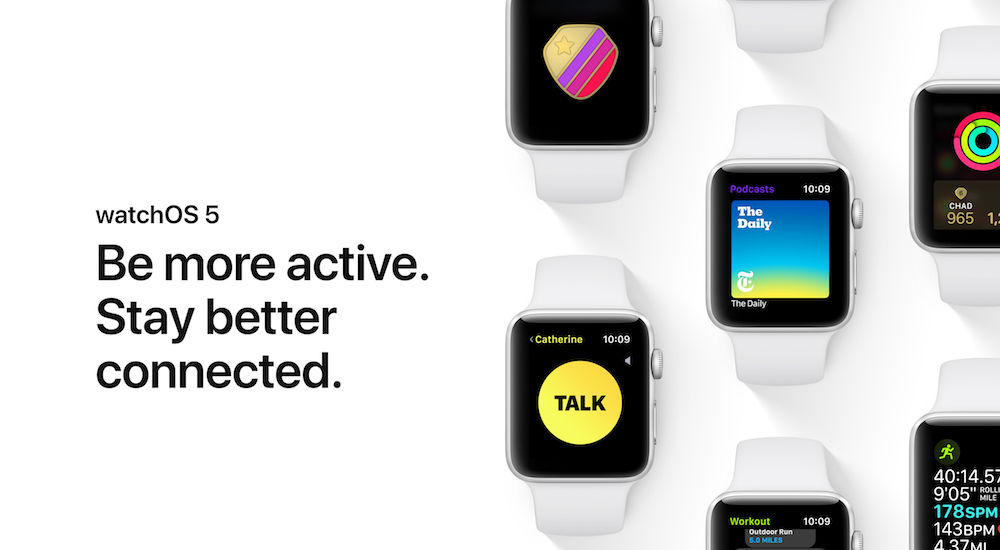 Apple took to the stage this week for its annual Worldwide Developer Conference (WWDC 2018). As is the fruit company's custom in light of the growth of the wearables market, Apple announced a new WatchOS system update, WatchOS 5. WatchOS 5 adds to the functionality of Apple Watches in a few new ways. We'll get into those below.
WatchOS 5: New Features
1. Activity Competitions with Other Apple Watch Users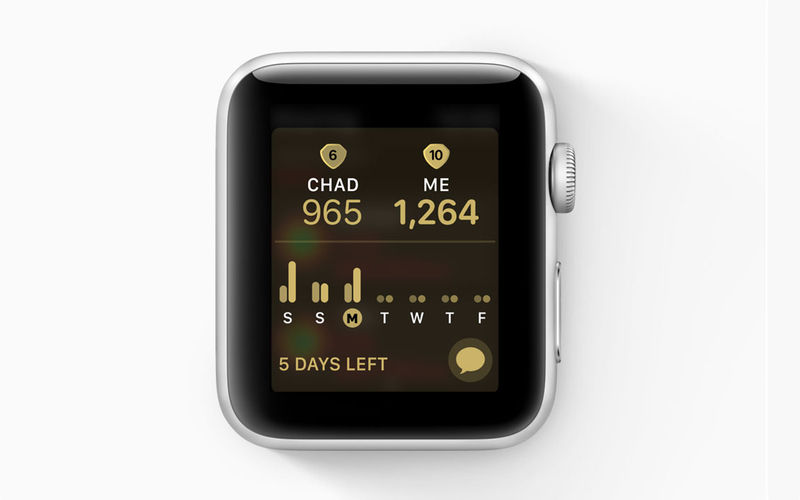 Smartwatches work for fitness, exercise goals, and personal workouts, but rarely in competition with other users. Apple wants to engage Watch users with other Watch users (especially their family and friends), and one of the best ways to do that is to provide Activity Competitions.
Activity Competitions in WatchOS 5 allow you to challenge an Activity Sharing friend to a 7-day competition. Along the way, Watch users will receive coaching notifications to stay focused on the goal. They will also complete Activity Rings and receive points for those as well.
2. Auto-Workout Detection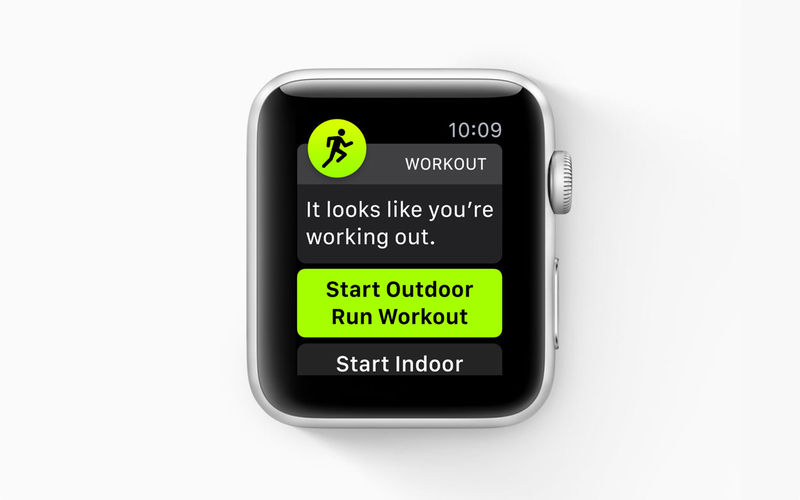 Auto-Workout Detection, as the name implies, is designed to process whatever workout users engage while doing it. When exercising, the Apple Watch will alert the user to manually press on-screen to start the workout; when the workout's over, the Apple Watch will alert users to end their workout.
3. Yoga and Hiking: New Workouts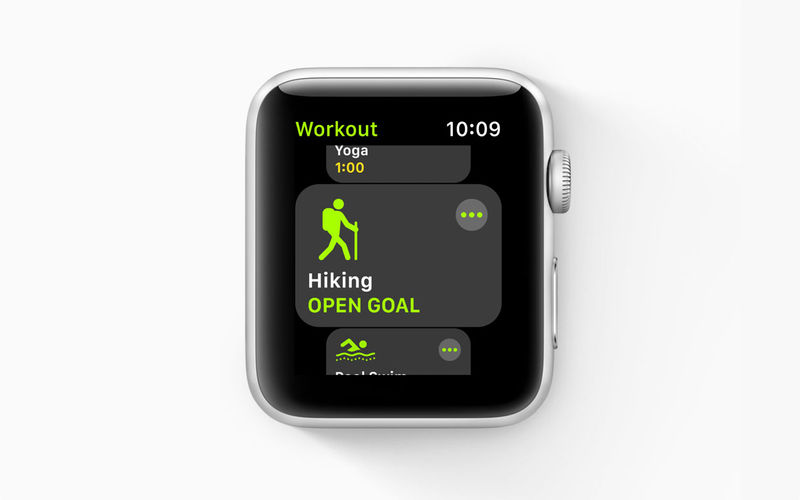 One way the Apple Watch can become more versatile and functional in WatchOS 5 is to add new types of workouts to its roster. Apple has added Yoga and Hiking in WatchOS 5, bringing the total number of workout types to 14.
Yoga is meditation, and it's interesting to see Apple add Yoga to WatchOS 5. Many Watch users meditate on a daily basis but yoga is rarely considered to be a measurable exercise. Mental exercise and relaxation is an important part of bodily exercise. Positive mental relaxation can have a beneficial impact upon the body. When users exercise, their bodies release endorphins, giving users a "happy" feeling. Endorphins are necessary for positive exercise, but the condition of the mind also helps.
Hiking is also an excellent exercise, but its presence in WatchOS 5 is even more of a good thing than yoga. The reason behind this pertains to the fact that hiking involves climbing inclines. The Apple Watch collection will be able to track incline distances like it tracks steps on a flat road. The benefit is that users are free to exercise as they please without passing over incline exercises.
4. Advanced Running Features: Pace Alerts, Rolling Miles, Cadence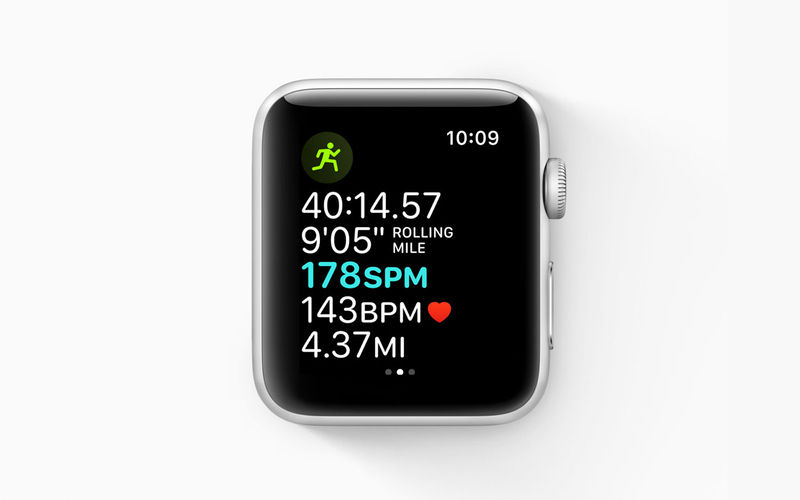 Advanced Running Features pertain to new Apple Watch features when users go running. Pace alerts refer to your pace, whether or not your run is in line with the calories you need to burn and the distance you want to get to in a certain amount of time. Users can set goals, but it's not always clear if they are right on target or somewhat behind. In WatchOS 5, users will set pace alerts and see pace alerts remind them to speed up, slow down, or maintain their pace based on their exercise goals and demands.
Rolling Miles is a reference to running metrics. With this new feature in WatchOS 5, users will have the luxury of viewing their current mile pace and their former mile pace at the same time. The goal with this, as with the pace alerts, is to let you see if you need to speed up your run. Runners are aware that some terrains are easier than others. When one goes from running on a flat street to running up an incline, his or her pace can slow down and decrease. Apple wants you to achieve your goals and has some metrics designed to encourage that.
Cadence refers to the number of steps a person makes per minute. The word "cadence" is used a lot in music to refer to the speed and rhythm of a particular beat (Apple, Beats Music, music is Apple's DNA, the company says). In exercise, Apple will use cadence to refer to "steps per minute" or SPM. Normally, users will view a smartwatch and see their "BPM" or "beats per minute." With the new cadence, you can now know how many steps you're going per minute instead of waiting to cross the 1-mile mark.
5. Apple Podcasts App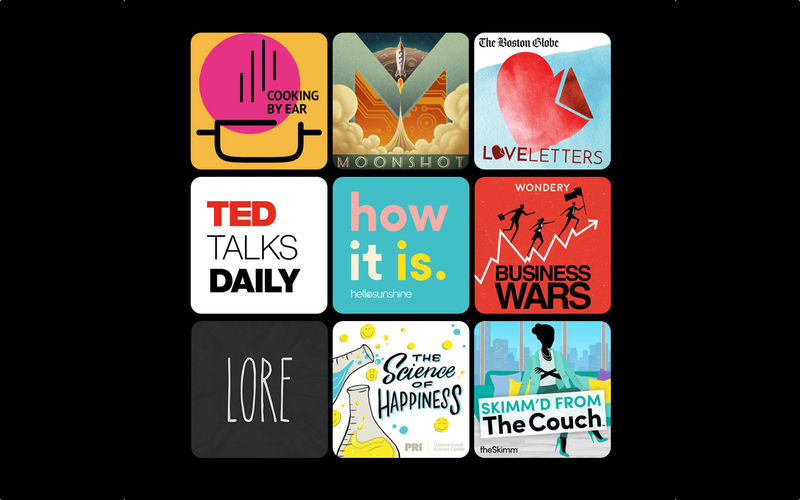 Apple Podcasts exists on all other Apple products, so why not the Apple Watch? In WatchOS 5, Apple commits to Apple Podcasts on the Apple Watch. You'll be able to keep up with your favorite podcasts directly on the wrist so that you won't miss a single one.
Apple Podcasts sync regularly. If you want to find new podcasts to download, just ask Siri for help.
6. Walkie-Talkie with other Apple Watch users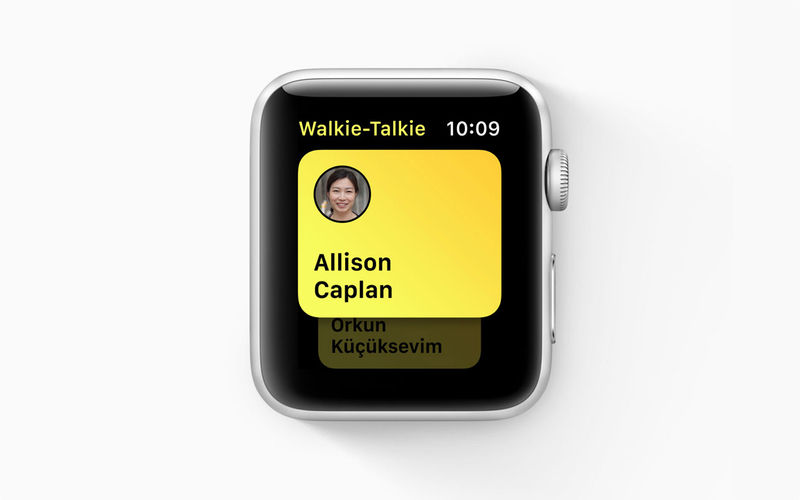 Apple Watch users can dial other Apple Watch users, though that may not always prove convenient or possible. With Walkie-Talkie in WatchOS 5, Apple wants Apple Watch users to be able to have more shortened forms of conversation. If you remember the old "walkie-talkies," which is the source of Apple's name-picking for this feature, they were designed to allow users to talk in shortcode. The same goes for this feature. You can now have a one-on-one conversation with just a quick tap of the Apple Watch.
Walkie-Talkie will work for those you talk with most, allowing you to pull up your contacts before you launched the feature on your watch. To talk, just press the Apple Watch and say what you want to say. When you're done talking, release the screen and listen.
7. Smarter Siri
To little surprise, Siri gets smarter in WatchOS 5. AI is all the rage these days and Apple stands in the same tradition to make its AI, Siri, better than ever. Siri is now smarter than before, as machine learning allows her to learn more about users as they engage Siri. She even works with favorite apps, which means that users have a more tailored experience with Siri than before.
AIs have had a general design so far, providing basic answers and help in a "one size fits all" approach. What WatchOS 5's Smarter Siri will do is provide a more customized experience for each individual user so that "your Siri" will work in a unique way as opposed to the Siri that works on another user's Apple Watch.
8. Raise your wrist to speak to Siri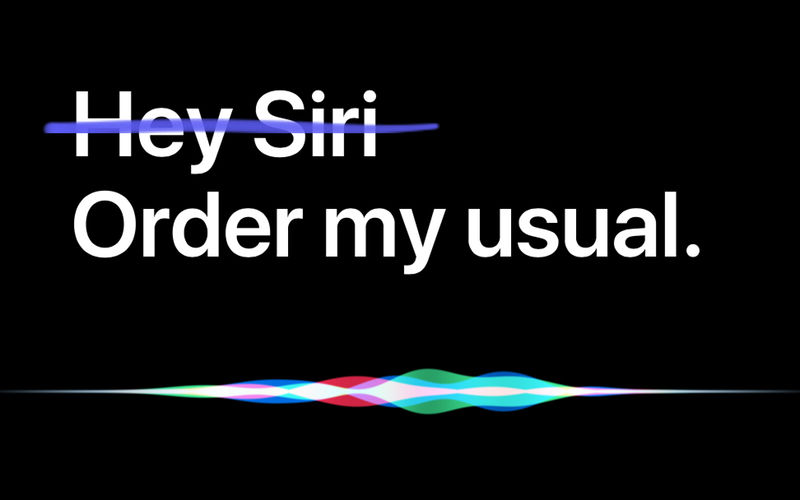 Apple Watch users say "Hey Siri" when talking to Siri. WatchOS 5 eliminates the need to wake-up Siri. Now, users can simply raise the wrist when they want to engage Siri. This is AI always-on, at its best.
9. Improved Notifications: Respond Within Notifications, Grouped Notifications, View Web Content
Users can view notifications on their Apple Watches, but in WatchOS 5, they will now be able to respond within notifications too. Changing the date of the reservation, the time, and the party size of a reservation is now possible. Users in a parking space with a meter that need a time extension can extend their parking time on-screen.
Depending on the type of mobile user, someone may need to see numerous notifications at a glance. Apple wants to ease the notification process. The new multiple notifications at a glance in WatchOS 5 groups notifications together so that you don't need to scroll such a tiny screen to see what notifications you have.
The Apple Watch was designed to give you the information you need when you need it. Smartwatches shouldn't dominate the day but are meant to give you information and "get out the way." The new glance notifications should help in this regard.
Smartwatches are considered to be designed for notifications and some small conversations — but not web browsing. The smartwatch screen is small as compared to the smartphone or tablet. And yet, there are times when users need the convenience of the smartwatch (even if the screen is small) to view web content.
WatchOS 5 brings a more sophisticated web browsing scenario where users can click links to access a website, webpage, or newsletter on the Web. WatchOS 5 has optimized webpages, making them easy to see and navigate on such a tiny screen.
10. Schedule Do Not Disturb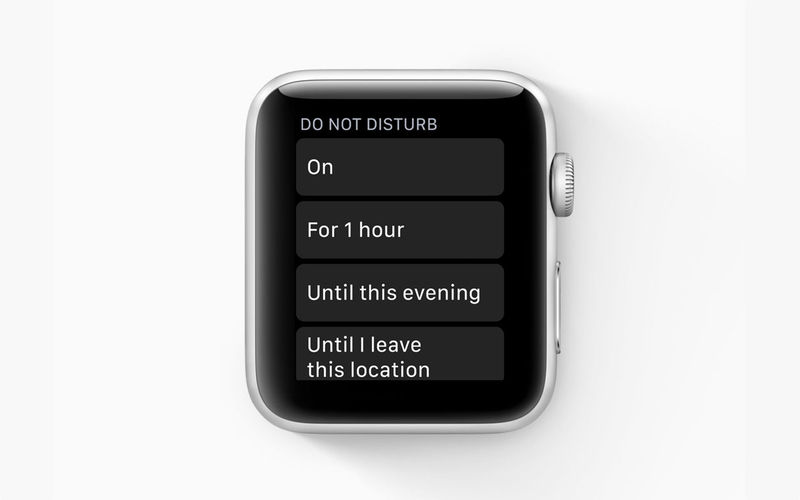 Do Not Disturb is a smartphone feature whereby users can disable their notifications for times when they need their smartphones to "keep quiet." Smartwatches are no different, as notifications on the smartphone become the same chaotic mess on smartwatches.
Apple provides a Do Not Disturb, but also allows Do Not Disturb scheduling. Users can decide when they need their smartwatches to "keep quiet," say, in a conference meeting or at night when they are home with the family. And employing Do Not Disturb scheduling has another added benefit: it saves battery life. Smartwatches could desperately use a bit more power saving.
11. Make Apple Watch your Student ID with WatchOS 5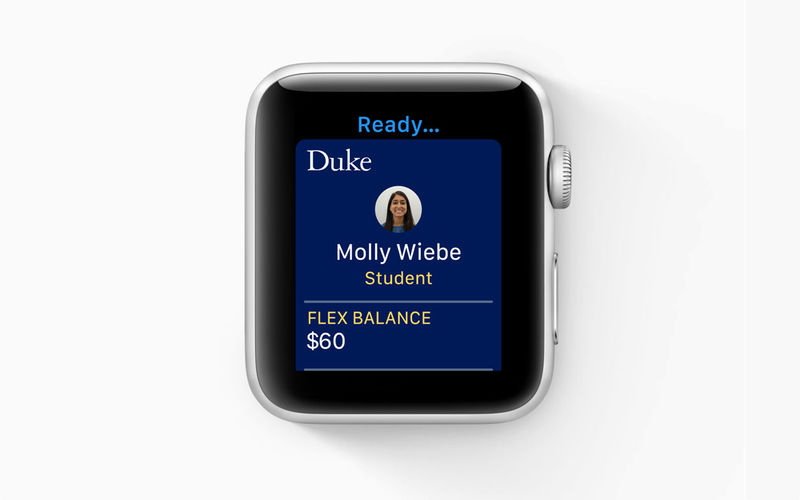 Apple prepares students in the classroom and on campus. The Apple Watch is a mobile device that students wear (think fitness, gym class, swimming, laundry room, etc.), so why not give students more freedom from the wrist?
In WatchOS 5, students can make a Student ID out of their Apple Watch. They need only add their student ID to the Apple Wallet, at which point they'll be able to access Apple Wallet on their wrist. Then, when various events arise, as long as they're wearing the Apple Watch, they can just place their wrist by the reader to gain access.
Apple is opening up its Student ID Apple Watch feature in partnership with major college campuses in the US. Among these are The University of Alabama, Johns Hopkins University, Santa Clara University, The University of Oklahoma, Temple University, and Duke University. Library, gym, dorm room, and even lunchroom purchases on college campuses has finally turned cool.
WatchOS 5 Compatibility List
WatchOS 5 is compatible with Apple Watch Series 1, 2, and 3 but not the first-generation Apple Watch. It will work with the following iPhones:
iPhone 5s
iPhone 6
iPhone 6 Plus
iPhone 6s
iPhone 6s Plus
iPhone 7
iPhone 7 Plus
iPhone 7s
iPhone 7s Plus
iPhone 8
iPhone X
The compatible iPhones just listed must be running the newly-announced iOS 12 in order to access WatchOS 5 on the Apple Watch.