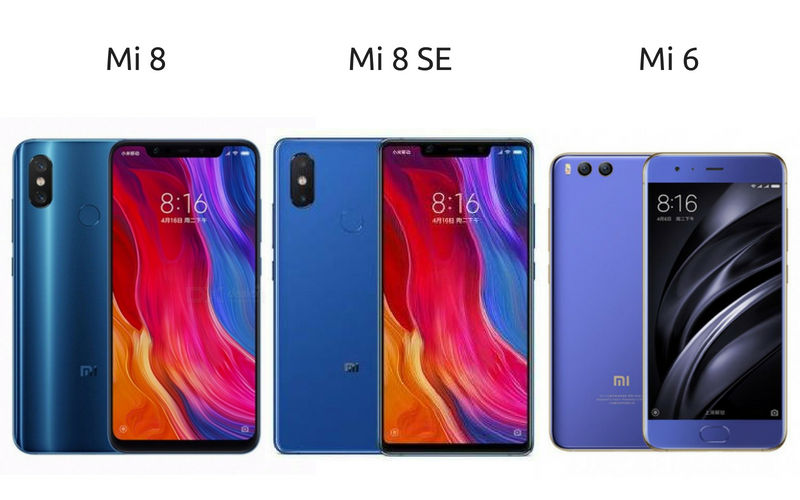 Xiaomi has been making a lot of headlines recently for its 8th-anniversary celebrations, which commenced by the company launching not one, but three different versions of their 2018 flagship, the Xiaomi Mi 8. A lower spec'd, cheaper version of the flagship is the Mi 8 SE, and a top-end, Mi 8 Explorer edition which boasts of a first-of-its-kind transparent glass back. In today's comparison, we put the Mi 8 and the Mi 8 SE against the last year flagship for Xiaomi, Mi 6.
Mi 8 vs Mi 8 SE vs Mi 6: Price in India
The Mi 6 was never officially launched in India and we do hope that changes with the Mi 8 family. The Mi 6 sells in other markets at roughly a price of Rs. 24,000 and the Mi 8 SE is expected to be priced around the same lines. The Mi 8 could cost you a bit more, roughly around Rs 29,000.
Mi 8 vs Mi 8 SE vs Mi 6: Design, Display
Despite their lower price points, all three of these devices feature premium construction which has become Xiaomi's trademark. All three of these devices feature a glass body wrapped around by a metal frame. The Mi 6 featured a fingerprint scanner below the display at the front, whereas the Mi 8 and Mi 8 SE come with rear-mounted fingerprint scanners, owing to their extra-tall displays.
The Mi 6 featured a standard 16:9 5.15-inch IPS LCD screen with FHD resolution. Both the Mi 8 and the Mi 8 SE come with HDR-enabled, FHD+ resolution, Super AMOLED screens and also an iPhone X style notch at the front. While the Mi 8 SE features a huge 5.88-inch panel, the Mi 8 does it one better with a 6.21-inch display up front.
Mi 8 vs Mi 8 SE vs Mi 6: Performance, Hardware
Xiaomi's flagships have always featured top-end spec sheet. The Mi 6 came with the latest Snapdragon 835 processor in 2017, coupled with 4GB or 6GB of RAM, and 64/128GB of internal storage.
The Mi 8 continues that tradition and comes with the current-gen champion Snapdragon 845 chipset, coupled with 6 gigs of RAM and up to 256GB of storage. The Mi 8 SE being a lower-spec'd sibling comes with a dependable Snapdragon 710 chipset and 4GB RAM, coupled with 64GB of internal storage.
In terms of performance, the Mi 8 will take the cake as it has the best processor out of these three. That being said, the other two are in no way lousy performers and you'll still get zippy performance from all three of these.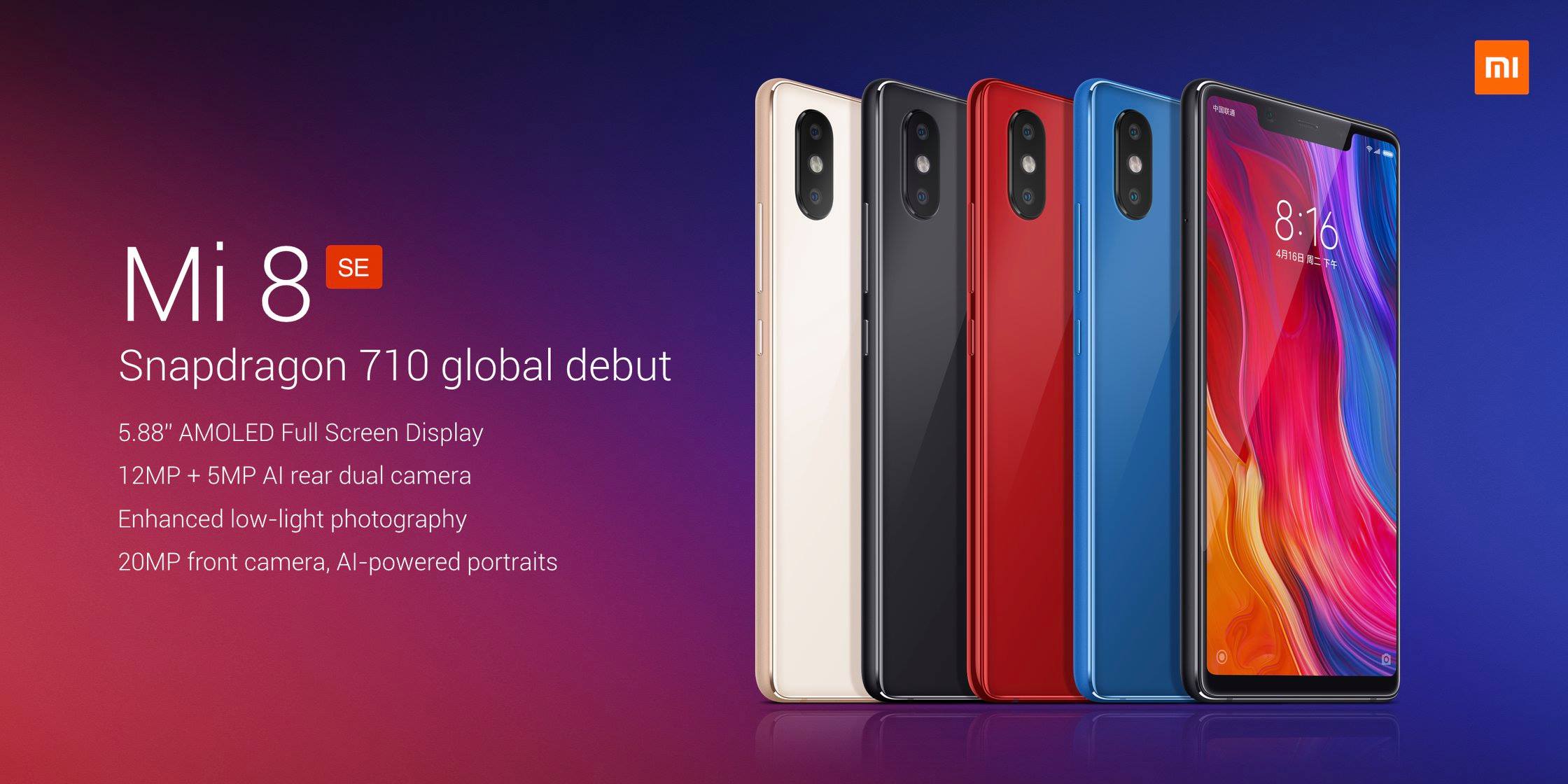 Mi 8 vs Mi 8 SE vs Mi 6: Software, Battery
The Mi 6 launched with Android Nougat 7.1.1 with Xiaomi's custom MIUI 8 on top. The Mi 8 and Mi 8 SE come with Android Oreo 8.1 out of the box and MIUI 10 skin on top of it. MIUI 10 brings a host of smart features like AI capabilities etc to these phones.
The battery capacities haven't been changed too much with the Mi 6 coming with a 3350mAh cell, while the Mi 8 has a slightly larger 3400mAh cell. The Mi 8 SE owing to its smaller size has to do with a 3120mAh battery.
Mi 8 vs Mi 8 SE vs Mi 6: Cameras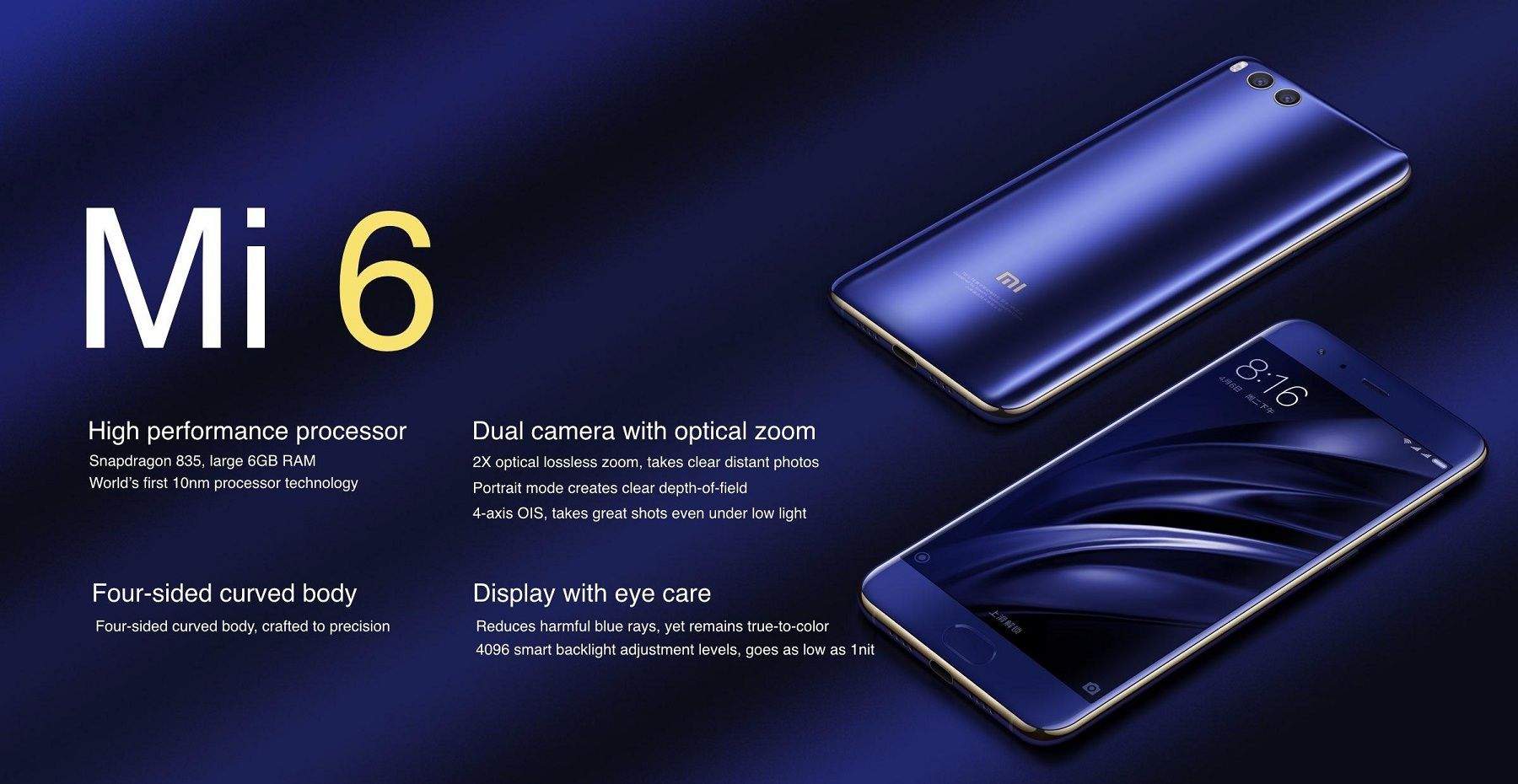 The Mi 6 was the first Xiaomi phone to be launched with a dual camera. It featured a dual 12 MP (f/1.8) + 12 MP (f/2.6) setup at the back, with 4-axis OIS and 2x optical zoom. On the front was an 8MP shooter capable of 1080p video recording.
The Mi 8 features an almost similar setup with a dual 12 MP (f/1.8) + 12 MP (f/2.4) setup, complete with 4-axis OIS, dual pixel phase detection autofocus, and 2x optical zoom. On the front is where things change drastically, with the Mi 8 featuring a 20MP front camera with a wide f/2.0 aperture.
The Mi 8 SE also borrows the same front camera, but on the back, it gets a 5MP (F/2.0) secondary shooter instead of the 12MP one on the Mi 8.
Mi 8 vs Mi 8 SE vs Mi 6: Final Verdict
The Mi 6 was a solid phone and it was a shame it didn't make it to the Indian markets. The Mi 8 improves on everything the Mi 6 offered and is one of the most complete flagships to have been launched in 2018. If Xiaomi can price it right, it can make a huge dent in the Indian market, where it'll go head to head with OnePlus 6 for the title of affordable flagship king. The Mi 8 SE features great hardware combined with good software features and could make for the perfect mid-range device if it's priced around the 20K mark.
Stay tuned as we'll bring you all the latest news about the Mi 8's India pricing and availability.