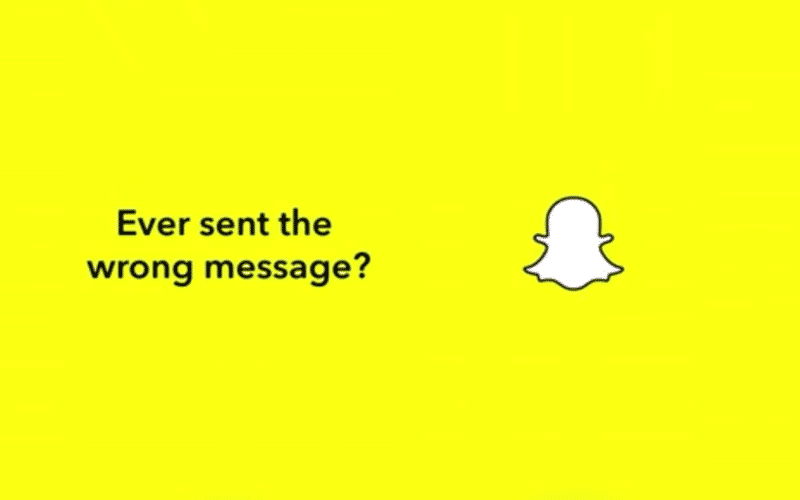 Snapchat has been making a lot of changes to its platform in order to wrestle back people's affection for it, which currently seems to have shifted more towards the Facebook family of apps including Whatsapp and Instagram. After introducing Group chats earlier this year, Snapchat has now pushed out another feature similar to Whatsapp and Instagram – the Delete Chat feature.
Delete Chat on Snapchat – How it Works
This new feature has rolled out in Snapchat's latest update on Android as well as iOS. With this, now users can simply long press on a message in the Snapchat chat, and select "Delete" from the pop-up menu (See images below). There doesn't seem to be any time-limit under which you have to retract your message and just like Whatsapp, it does show a "xyz deleted a chat" text to let others know that you have deleted a text.
This feature will work only on messages (texts or images) sent in Snapchat chat, and will not affect the Snaps you share with your friends. Those are still non-deletable so yeah, still no respite for those drunk nights. Notably, Snapchat itself states that this feature might not always work and both parties need to have the updated version of Snapchat to be able to use this feature. So in case, you have the updated app and use the Delete chat feature, it might not work at all if your friend is still using an older version of the Snapchat app.
This video below shows the feature in action:
Snapchat has been trying hard to regain its fan base since Whatsapp and Instagram both took cues from Snapchat and introduced their own versions of Stories, which are posts that you can put up on your profile and are available only for 24 hours from when you upload them. Whatsapp and Instagram already have their renditions of the message delete feature and now Snapchat has decided to follow suite in an attempt to become the chatting platform of choice for users. Earlier this year, it had introduced a major redesign of the entire platform, which ushered in a new stories based news feed of sorts, and also made Snapchat's chat much stronger by adding group chats, video calling and more. Snapchat's redesign didn't fare well with the users though and it faced a lot of backlash about the new design.
Do you think this new feature will make you want to use Snapchat more compared to the other platforms? Let us know your opinion in the comments below.