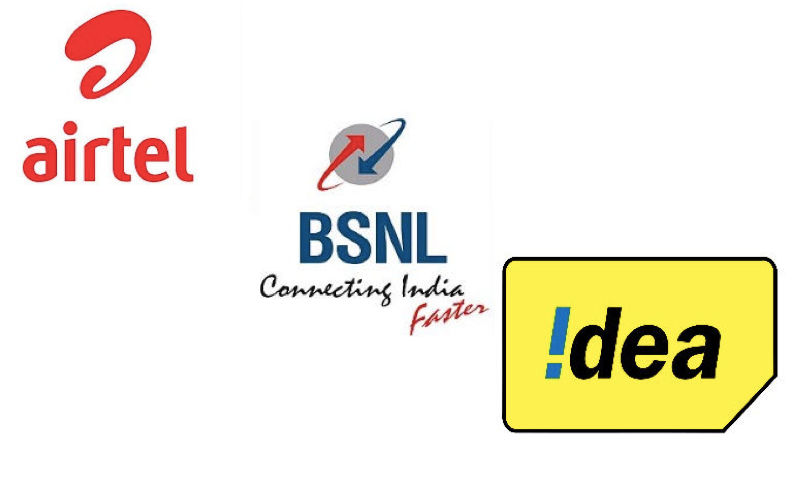 Ever since Jio's arrival, Data has become the main focus for telecom operators and users alike. While users scavenge for better and bigger data plans, telco companies keep rolling out improved data offerings to lure customers. Voice calling has lost the dominance it once enjoyed in the Indian telecom market, but it's still an important aspect of our phone usage. Today, we compare some of the best Voice-only plans from Airtel, Idea, and BSNL and help you choose what's best for you.
Bharti Airtel: Voice-only Prepaid Plans
Amidst the ever-growing number of data-centric plans, Airtel shocked everyone when it announced the new Rs 299 plan. What's surprising about this plan is that unlike all other plans, this does not include any data benefits for the users. However, if you are a heavy user of voice calling, this plan might be perfect for you. For Rs 299, users get unlimited voice calling (local and STD) for a period of 45 days. Additionally, this plan also entails free incoming and outgoing calls across nationwide roaming. There's no FUP limit on calling under this plan and it also includes 100 free SMSes per day, along with the voice benefits.
Notably, Airtel is amongst the few operators giving offers for no FUP (daily or weekly) for unlimited voice calls. The customers are allowed to make any number of calls daily, without any restriction on the total number of calls. On the other hand, the rivals, Vodafone and Idea Cellular are restricting the voice call duration to 250 minutes a day and 1000 minutes for a week. There is also another limitation where the calls are restricted to only 300 unique phone numbers for the entire period of validity. Apart from Airtel, no such restrictions are imposed by Reliance too.
Idea Cellular: Voice-only Prepaid Plans
Idea recently announced a voice-only plan for Rs 149. Under this plan, for Rs 149, the users get unlimited voice calling across the country and also no roaming charges on calling, for a period of 21 days. Additionally, this plan also comes with added benefit of 100 SMSes per day. There's no data benefit associated with this plan. Compared to Airtel's plan, Idea users will get 42 days of unlimited calling in Rs 298, whereas Airtel is offering 45 days of validity for Rs. 299. Also, unlike Airtel, Idea has imposed FUP limits of 250 minutes a day, 1000 minutes a week, and calling only 100 unique numbers within the validity period of the offer. This further strengthens Airtel's case as its voice-calling pack comes without any FUP restrictions.
BSNL: Voice-only Prepaid Plans
BSNL has been trying hard to woo back its customers ever since the private telcos took over the telecom sector. It has recently launched two voice-only plans and the good thing about these plans is that like Airtel and Jio, there's no FUP limits on the usage. BSNL offers a basic pack for Rs. 99 which offers unlimited calling nationwide and also absolutely zero roaming charges across India. The validity for this pack is 26 days and you also get free PRBT (Personalized Ring Back Tone) service for this duration.
There is another pack, the Rs 319 plan, which offers the same benefits of unlimited calling and free roaming but for a much longer, 90 day validity period. This makes it almost 2x more value-for-money than Airtel's offering and even more so when compared to Idea's plans. This plan, however, does not come with free caller tune benefits like the Rs 99 plan.
Voice-only plans make sense for users who are still not using data to a large extent. However, for a slightly higher amount, you can easily get similar benefits and also added the advantage of daily quota of data across all these operators. To know what plan suits your needs best, it's advised to visit the operator websites and browse through plans specific to your circle and use-case. Which plan seems to make the most sense out of these? Or do you think voice-only plans are not needed in the age of data revolution? Let us know your opinion in the comments below.