Microsoft Office 365 has become Microsoft's best-selling apps on just about any platform. Though iOS users have access to the Microsoft Office suite, Mac users aren't as fortunate. That will change with the arrival of MacOS Mojave later this year. Finally, Mac users will have access to the same suite of apps (Word, PowerPoint, Excel) that iOS users enjoy.
Other apps, companies join Microsoft and Office 365 on the Mac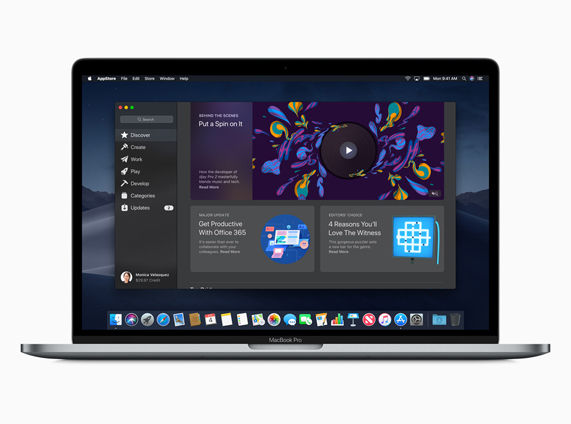 Apple's product marketing manager made the announcement on stage at Apple's WWDC 2018 event. Alongside Microsoft Office 365, Apple says that other apps such as Adobe Lightroom CC, Bare Bones' BBEdit, and Panic's Transmit will all land on MacOS Mojave as well. Other companies planning to bring their apps to MacOS include Serif, Bloom, Feral, Corel, Snap, Blackmagicdesign, Aspyr, Intua, and Houseparty.
MacOS Mojave: Features
Dark Mode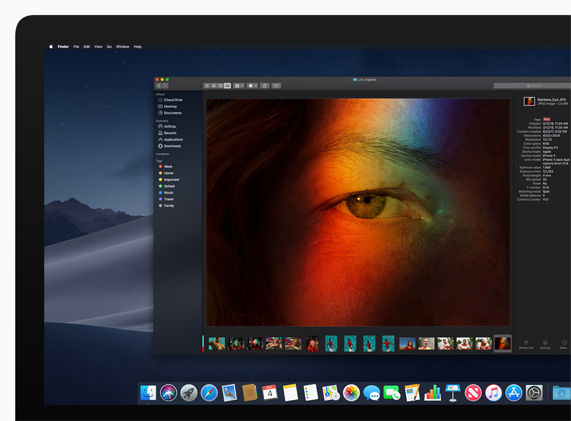 MacOS Mojave, the new system update for MacBook users, brings new features to the Mac such as Dark Mode. Dark Mode allows users to have a black background on the screen and conserve battery life.
Time-Shifting matches real time
Working on a desktop or laptop in real time gives users the impression that they are in real time. However, desktop and laptop backgrounds don't often match that. Usually, such screens are stagnant, the images standing still, doing nothing, not changing in the slightest. Apple wants to liven up your work experience in real time by way of its new time-shifting feature in MacOS Mojave.
A new time-shifting feature adjusts the picture depending on the time of day (whether day or night). In the afternoon, you'll see your Mac background match real-time conditions where you are (snow, rain, etc.). When you work on that project late at night, your desktop will reflect nighttime. This will prove to be an impressive feature, though you'll need to keep an eye on your Mac's battery life.
Organize your files with Stacks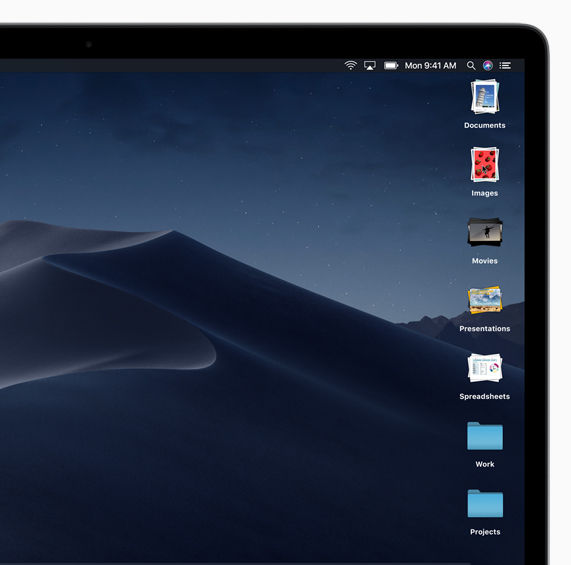 Stacks, another new feature of MacOS Mojave, help clean up cluttered desktops. Working on computers and desktops can be a nightmare when it comes to getting work done. When it comes to files, users have to search for a specific name or keyword to bring up the file they want. With Stacks, users can now organize files according to type (Images, Documents, PDFs, Photos, etc.). Stacks organizes your files so that finding them is easier than before. Now, you need not remember the name of the file to find what you want.
Edit Files and Share Without Opening Them with Quick Look
MacOS Mojave brings Quick Actions, small things you can do to quickly accomplish tasks without large time consumption. In the case of Quick Look, Apple now allows users to edit, trim, and share files from Quick Look without opening those files. In other words, you don't have to open apps anymore to get work done.
You can also mark up images, crop images to the ideal size, and share via Mail, Messages, or AirDrop.
Screenshots and Screen Recording
For users who take tons of screenshots or would like to screen record their work, Apple provides an easy settings menu in MacOS Mojave. The new menu brings screenshot and screen recording tools right to you so that you don't need to concern yourself with pulling out your phone or using a screen recording app at the Mac App Store. For those who want to conserve space on their Macs, you can share a screenshot after marking it up without saving it to your personal files.
iPhone Photos automatically appear on the Mac
Now in MacOS Mojave, when you take a photo on your iPhone, it will automatically appear on your MacBook. Apple wants you to see the seamless integration of all its devices and how they work well together.
Receipts and documents can be scanned, and all will appear on the Mac as they are on your iPhone.
FaceTime supports 32 people
As is iOS, so goes the Mac. Apple brings 32-person FaceTime chat support to iOS 12. In its efforts to make Mac more like iOS than ever, Apple has also brought 32-person FaceTime chat support to the Mac.
News, Stocks, Home, Voice Memos, Favicons, Siri integration with HomeKit, Added Language Support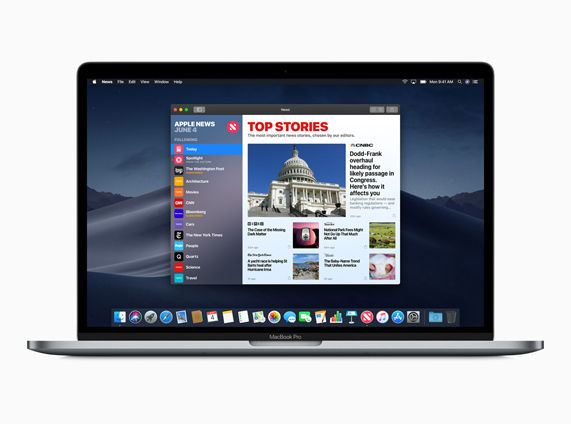 Other features of the upcoming Mojave include newly-redesigned News, Stocks, Home apps. Voice Memos gets a redesign as well and lands on iOS 12 for the first time for iOS users. Favicons that provide your tabs at a glance, emoji for Mail, Siri integration with HomeKit devices, and added language support for UK English, Australian English, Canadian French, and Traditional Hong Kong Chinese round out the new features coming to the Mac. And yes, Apple brings the same comment button and widget tracking protections to Mac that it has announced for iOS 12.
You can expect all these features, along with a revamped Mac App Store, to land on your MacBook this Fall.
What do you like most about MacOS Mojave?