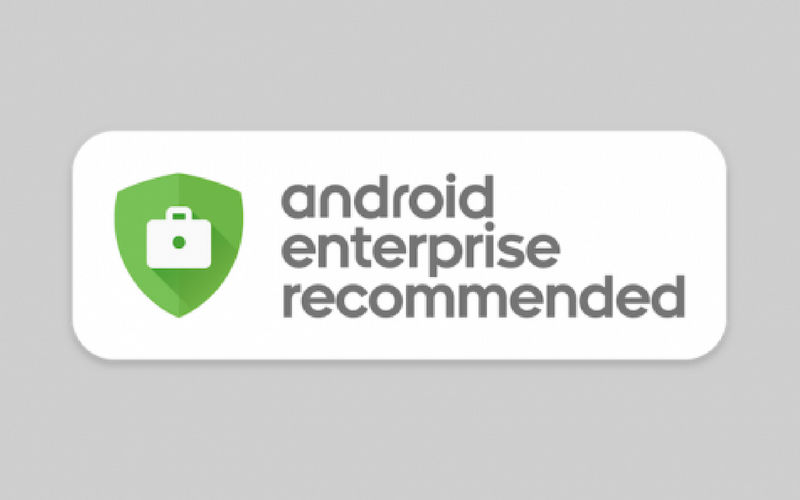 Google has added some new smartphones to its list of Android Enterprise Recommended smartphones. These are smartphones that are ready to use by Enterprises for business and offer good security, privacy, and other recommended features.
Android Enterprise Recommended: What is it?
Android is currently on billions of smartphones, and that makes it difficult for businesses to choose smartphones for its employees. The phones have to be able to keep company data secure and safe, they are also less vulnerable to cyber attacks. Thus, in February this year, Google came up with the Android Enterprise Recommended program.
In this program, smartphones that receive fast monthly security updates and are on the latest software are selected. There are a few requirements that these phones have to meet before they make the cut. Google provides support to OEMs that have smartphones in this list. The phones have to be running Android 7.0 and above, should meet minimum hardware requirements, they have to receive the Android security patch within 90 days of Google releasing it, and more.
If a phone meets all these requirements, then it is recommended by Google for use by businesses. This makes it easier for the Enterprise users as well. Now, Google has added another 2 OEMs to the program and included 13 smartphones from OEMs that are already part of the program.
Latest List of Android Enterprise Recommended Phones
Let's get to the new smartphones that are part of the Android Enterprise Recommended list. A total of 13 phones have been added recently, and two new OEMs are now included in the program.
Google added Sharp and Sonim as new OEMs to the program. It also added two tablets from Huawei to the list of Recommended phones. In total, 17 new devices that are now part of this list are Sharp AQUOS SH 10-K, Sonim XP8, Huawei MediaPad M5 8.4, Huawei MediaPad M5 10.8, Sony Xperia XZ2, Sony Xperia XZ2 Compact, Motorola Moto G6, Motorola Moto G6 Plus, Motorola Moto Z3 Play, Huawei P20, Huawei P20 Pro, Blackberry KEY2, Nokia 3.1, Nokia 5.1, Nokia 6, Nokia 7 Plus, Nokia 8 Sirocco.
The newly announced Blackberry KEY2, the Moto Z3 Play, and the Moto G6 made the cut. Several Nokia phones are also included in the list. So, if you own a Business and want to give out phones to your employees, then these are the best options. They are guaranteed to receive frequent software and security updates (up to 3 years) and are recommended to be safe for enterprise use.
Moto Z3 Play: Price, Specifications
The Moto Z3 Play is one of the phones that are included in this list. This is the latest Z series phone from the company and it is quite good. The phone comes with a 6-inch AMOLED display with an 18:9 aspect ratio, a Snapdragon 636 processor, up to 4GB RAM, and 128GB of internal storage.
A dual-camera setup is available at the back, along with the fingerprint scanner. The phone is backed by a 3000mAh battery and it ships with Android 8.1 Oreo out of the box. Motorola hasn't launched the phone in India yet, but we expect it to be priced around Rs. 25,000.
BlackBerry Key2: Price, Specifications
BlackBerry has just finished announcing its new flagship, the KEY2. This is the successor to the KeyOne and it features a similar design and form factor. You still get a series 7000 aluminium chassis, but there's a textured diamond grip at the back for extra grip. The QWERTY physical keyboard is better than before and comes with slide typing, individual backlit keys, and a fingerprint sensor in the Spacebar.
The BlackBerry KEY2 is powered by a Snapdragon 660 processor, which is coupled with up to 6GB of RAM, and 128GB of storage. The phone has a 4.5-inch full HD display with a 3:2 aspect ratio. At the back, you get a dual-camera setup is available, and a 3500mAh battery powers the phone. The phone will ship with Android 8.1 Oreo as well, and we expect the India pricing to be between Rs. 40,000 to Rs. 45,000.