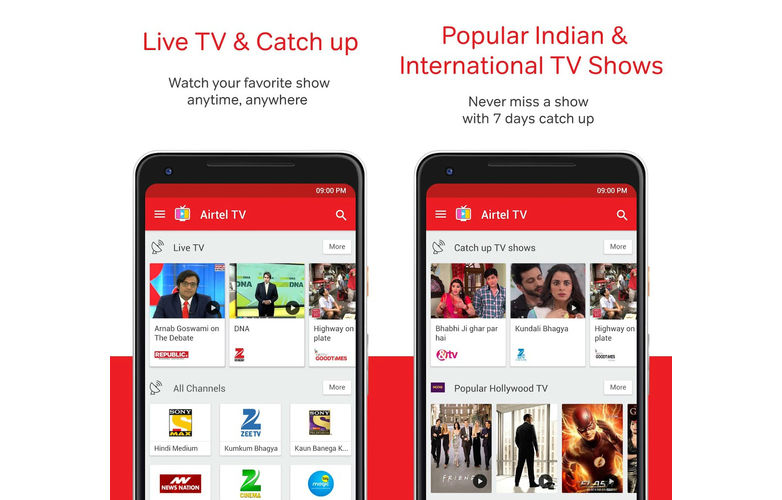 Just a few hours after Jio announced that it will be offering the FIFA World Cup live stream for free via its Jio TV app, Airtel has followed suite and announced that Airtel TV will also be streaming the FIFA World Cup live and that too in more than one languages.
FIFA World Cup Live Stream on Airtel TV
Airtel TV is the OTT content application run by Bharati Airtel. Earlier, it had offered free live stream for all the matches of Vivo IPL 2018 for Airtel users and now it has announced the same for the ongoing FIFA World Cup. Airtel announced that they have rolled out a new update for the Airtel TV app for both iOS and Android, and alongwith bringing free live stream of the FIFA World Cup, the update also pushes out a host of new features to make your user experience pertaining to footballing extravaganza even better. The live stream of world cup matches will be available for free to all the Airtel users, as Airtel recently announced that its Airtel TV services will be free till December 31st 2018, owing to the huge success of the app.
FIFA World Cup Live Stream on Airtel TV: Extra Features
One of the best features of the FIFA World Cup live stream on Airtel TV is that the stream will be available not only in English, but also in Hindi and various other local languages. To check which all languages are supported and enjoy this live stream on your devices, please install the latest version of Airtel TV app from your app store.
"At Airtel TV, we are driven by the constant desire to offer the best content experience to our customers with high relevance value. While T20 cricket tournament received great feedback from our users, we are confident of recreating the same magic with the upcoming football extravaganza as well. We are delighted that the Airtel TV app is fast becoming the go-to destination for sports lovers in India.", said Sameer Batra who is the CEO – Content and Apps, at Bharti Airtel.
Along with the live stream, this new update will also bring some new functionalities with it. For example, users will also be able to see match schedules and other updates related to the world cup games.
FIFA World Cup Live Stream on Jio TV
Jio had earlier annouced live streaming of all the FIFA World Cup matches on its Jio TV app to entice the football fans in India. The live streaming of the matches is a huge announcement for the Football freaks in India. Jio has it covered for the all the sports fans, as it is already offering free stream of India-Afghanistan cricket match. It doesn't stop here as Jio has also announced it has increased the data benefit on its prepaid tariff plans by a daily data limit of 1.5GB. The Jio prepaid recharge plan priced at Rs. 149 now offers a total of 3GB data per day. This data is more than sufficient to stream an entire football match. However, the offer remains valid till June 30th. For this Football season, instead of providing offers to segmented users, Jio has come up with a better plan to offer additional data benefits to all the subscribers. With this latest offer, the telco has brought down the per GB 4G data value to just Rs 1.77. This is the most cost-effective offering from any telco ever.
Jio TV vs Airtel TV: Live Stream Benefits
While Jio's offer is only valid till June 30th, Airtel has extended the same offer for all of its prepaid and postpaid users for the next 6 months i.e. December 31st, 2018. The World Cup has kicked off recently with hosts Russia playing Saudi Arabia in the opening match on 14th June. The biggest showcase of Football will continue for the next 31 days as the Final will be played on 15th July in Moscow.