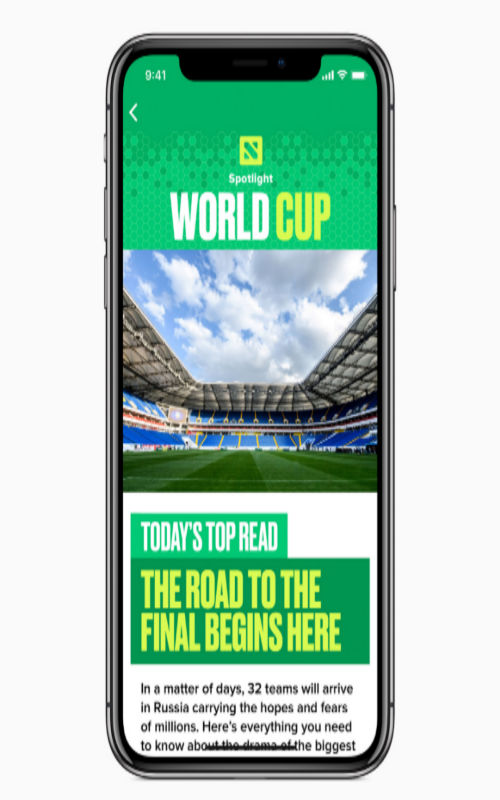 World Cup 2018 is everywhere this week. Twitter is bringing live news events to timelines and notifications so that you don't miss World Cup coverage. Chinese OEM Vivo now offers a World Cup Edition of its in-display fingerprint sensor-embedded Vivo X21 and its Vivo V9. Carriers are even offering free live streaming of FIFA World Cup 2018, including Jio and Airtel (by way of Airtel TV). Bharat Sanchar Nigam Limited (BSNL) is now offering a 4GB data daily plan through the entire World Cup event.
Siri sports support expands to nine additional countries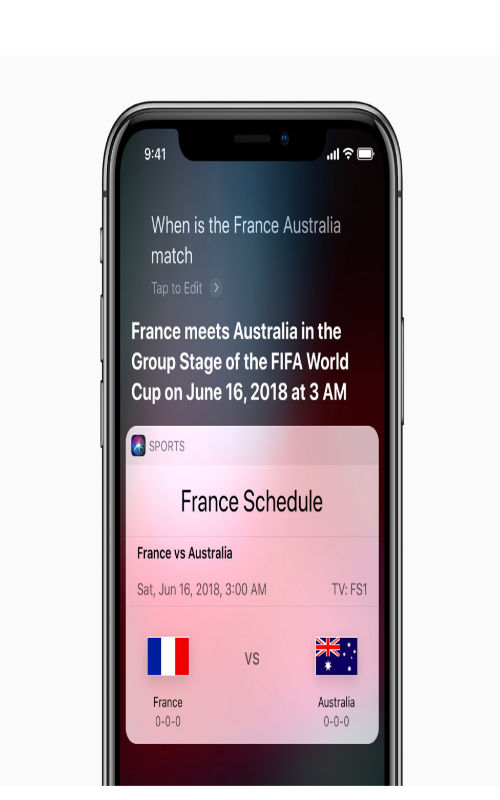 With all the festive mood of World Cup 2018, it's not surprising to see Apple make a move with expanding sports support for Siri. The fruit company is bringing sports support with Siri to nine additional countries:
Brazil
Denmark
Finland
Israel
Malaysia
Russia
Saudi Arabia
Turkey
United States
Siri now has sports support in thirty-five countries.
Users can now ask Siri about the winners of matches, the set time a game starts, teams that are in group A or group B, and players on each team.
Additional World Cup 2018 support
Apple is bringing World Cup content to both its Eight by Eight magazine and Apple Music. Apple Music will provide music playlists for each of the World Cup's 32 teams. Podcasts will feature a "The Beautiful Game" edition. iBooks will offer a book selection for the sports series as well. iPhone users can set up notifications to learn when certain teams are playing.
Soccer content has also come to the Clips feature.
Sports support beyond Siri and World Cup 2018
World Cup 2018 starts on June 14th and lasts through July 15th. Beyond the World Cup, Apple will continue to support sports. Apple will emphasize football/soccer games such as FIFA Mobile and PES 2018 and apps such as FOX NOW and BBC Sport throughout this next month.
Apple TV users will get to watch the World Cup too, both in the US (FOX NOW) and Canada (TSN, RDS). The iPhone app will also provide support. Apple TV users can follow their favorite teams by way of an "Up Next" feature on Apple TV.
Winners today in the FIFA World Cup 2018 series are Uruguay and Iran, with a tie between Spain and Portugal. Tomorrow, France vs. Australia, Argentina vs. Iceland, and Peru vs. Denmark are the games of the day.