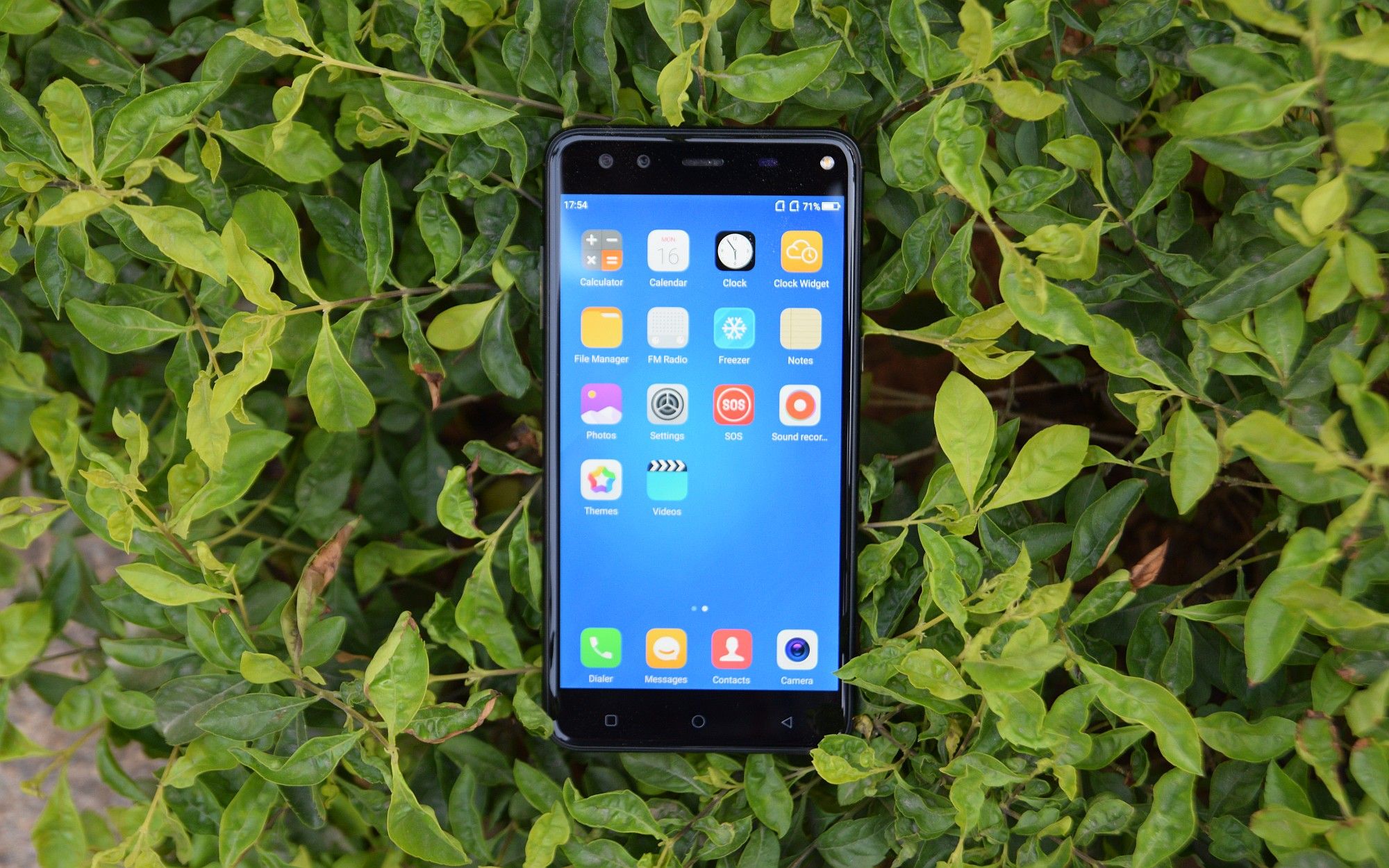 The average Indian mobile phone user will not upgrade to a smartphone unless there's good value. Vietnamese smartphone manufacturer Mobiistar has been studying the Indian mobile phone space for quite some time, and it has found the solution to India's unique smartphone penetration problem with two unique devices – the Mobiistar CQ, which is positioned as a compelling power-packed, high value gateway to the smartphone world. You can read more about the paradigm shifting value-oriented phone here.
The other alternative from the company is the Mobiistar XQ Dual, which incorporates high-end features and premium design at an unprecedented value. Priced at ?7999, the XQ Dual is the right upgrade for entry-level smartphone users who seek the premium features, specifications, and build quality of the higher end phones without spending the egregiously high premium demanded by such smartphones.
Mobiistar XQ Dual: High-end Features at Budget Pricing
Mobiistar XQ Dual - Design
The Mobiistar has achieved this by delivering premium design and an exacting build quality by incorporating sturdier materials in the construction of the XQ Dual. This includes a shift from plastic construction to what is advertised as a full metal unibody design, which is unique at this price range. A fast and reliable rear-mounted fingerprint sensor is another premium smartphone feature that not only adds security and functionality, but also makes day-to-day phone usage faster and more convenient.
Since the display is the primary means for interacting with the smartphone, Mobiistar has paid special attention to incorporate the best IPS LCD panels to create the XQ Dual's sufficiently large, but still not cumbersome 5.5-inch display. Sporting a Full HD (1080×1920 pixels) resolution, the display delivers sharper images, while displays vivid yet accurate colours and an excellent contrast ratio as well as brightness for excellent outdoor legibility.
The XQ Dual is also the only phone in its segment to offer both ViLTE as well as VoLTE. While most smartphone users are familiar with VoLTE, ViLTE is unique in the way it allows video calls over the LTE network to take your calls to the next logical level – from audio to video irrespective of whether you're at home or outside.
Mobiistar XQ Dual: Two Selfie Cameras are Better than One
In its commitment to deliver unprecedent value to the Indian smartphone user, the Mobiistar XQ Dual incorporates a feature that is unheard of at this price range. While most phones make do with a single front camera, Mobiistar has doubled the selfie game with a dual-camera selfie array. Armed with a 13-megapixel primary front camera for detailed and vibrant selfies, the XQ dual also includes a separate 8-megapixel front camera for wide-angle selfies. This allows more authentic group selfies thanks to a hardware-enhanced field-of-view enabled by the advanced wide-angle lens. That means, you can keep the cumbersome selfie stick at home, where it belongs, and switch to the smarter Mobiistar XQ Dual which can accommodate your friends in your selfies without breaking a sweat.
The advanced sensor in the XQ Dual's selfie camera array is specially designed to capture more light. This, when combined with the powerful front-mounted LED flash, delivers some truly stunning low-light selfies that leaves the competition looking quite literally dim. Great camera hardware is one thing, but the Mobiistar XQ dual maximises the camera array with intelligent software. Choose from the wide array of filters to get the right look for your snaps and let the intelligent Hexagon DSP take over to automatically touch up your photos to perfection. Poor lighting or blemishes ruining your selfie game? Worry not, because the XQ Dual's intelligent camera software will fix these niggling flaws with just a few stray swipes and taps.
What's more, all of these features and enhancements apply to the powerful 13-megapixel read camera as well, with Full HD video recording and plenty of software enhancements to improve your snapshots and take your photography to the next level.
Mobiistar XQ Dual: Premium Performance in Your Pocket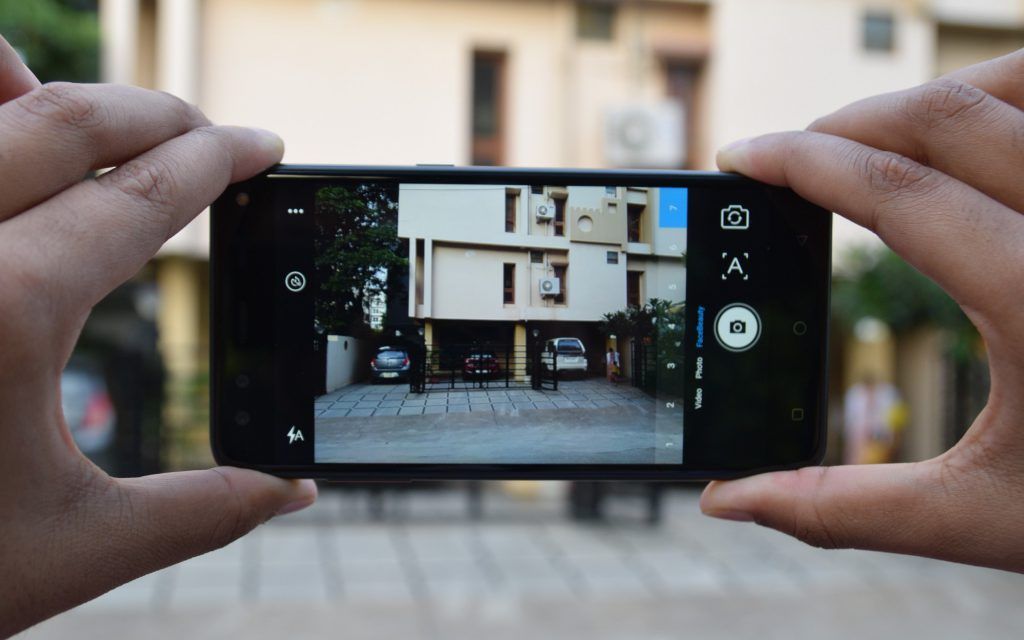 While most smartphones in this price range and well beyond compromise with lower end chipsets, the Mobiistar XQ Dual incorporates the stae-of-the-art the Snapdragon 430 SoC. The 1.2GHz octa-core processor does everything you throw at it with aplomb, but it heavy apps or even high-end games thanks to the powerful Adreno 505 GPU. The 3GB of RAM is more than enough to multi-task demanding apps without a hitch, whereas the 32GB of onboard storage can be further bolstered with expandable microSD card slot. The best part is that the triple slot SIM tray allows you to use two separate nano SIMs without sacrifice the all-important microSD card slot.
However, what really helps the Mobiistar XQ Dual to hit the performance ball out of the park is its bloat-free implementation of Android that makes do with unwanted apps and allows the hardware to reach its full potential. The well-optimised software combined with the light weight and high-capacity 3000mAh lithium polymer battery deliver the XQ dual true all-day battery backup, even for advanced users running demanding apps such as GPS and mobile games. All this for an asking price of ?7999 might seem unbelievable, but don't take our word for this, click here to witness this for yourself and upgrade to the Mobiistar XQ Dual.