When you read the word "wearable," what comes to mind? The mobile scene has trained tech enthusiasts well. We automatically associate "wearable" with "smartwatch," and "fitness band." However, the wearables category as a whole is much larger than wrist accessories. There are smart glasses, smart jackets, smart belts, smart shoes, and other "smart" clothing that we wear and consider normal. Some would even say that smart clothes rather than smartwatches and activity trackers are the future of wearables.
Consequently, online fashion store Myntra wants to change the current perception of "wearable" and has launched not only a wrist device (called the Blink Go) but also a platform for wearables.
Myntra Blink Go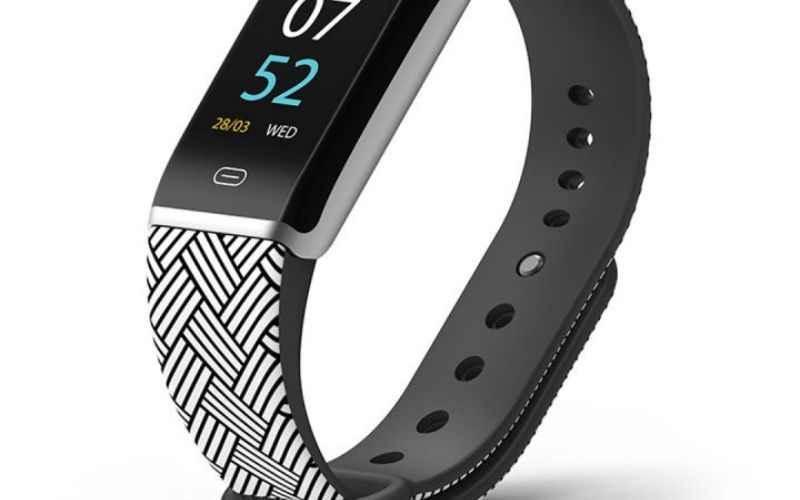 The Blink Go is essentially an activity tracker that offers an OLED display, heart rate sensor, and designer straps. The device offers 3-5 days of battery life and lets users compete with other Blink Go users and family.
Here are the key features of the Myntra Blink Go, according to Myntra's own product page:
Color Display – Color OLED display for a great experience
Designer Straps – Select from an exquisite range of designer straps
Heart Rate Sensor – Monitor your Heart Rate level on the wrist
Sport Mode – Choose Sport Mode to track specific exercise and workout efficiently
Social Sharing – Share your achievements on social media
Leaderboard – Compete with your friends and stay motivated
Staying Connected:
Activity Tracker – Track your daily steps, calories, distance in real-time
Notifications and Alerts – Stay updated anytime, anywhere on mails, messages and more
Sleep Tracking – Maintain a healthy lifestyle by monitoring sleep pattern
Easy Charging – Directly plug and charge you band without hassle
Product Specifications:
Case Material: Coated PC
Strap Material: Printed Silicone
Battery Type: Lithium Ion
Compatibility: Android (5.1 and above) and iOS (10 and above)
Connectivity: Bluetooth
Water resistant: Yes
Caller ID: Yes
Whatsapp/Message/Mail Text: Yes
Sessions Mode: Yes
Custom Alarms: Yes
Timer / Stopwatch: Yes
Find My Phone: Yes
Sedentary Reminder: Yes
Blink Go is a standard activity tracker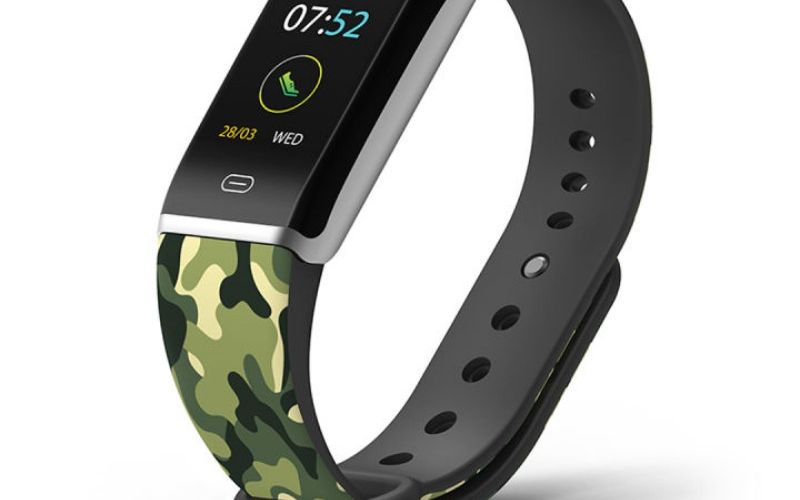 The Blink Go offers much of what buyers expect of activity trackers: exercise tracking, sleep tracking, notifications, water resistance, and a heart rate sensor. Myntra's OLED display on the activity tracker is a nice touch. There is only a "one size fits all" approach, though — so you won't get to choose a small or large strap size, for instance.
Myntra says on its product page that buyers of the Blink Go will get not only a designer strap but also an extra black strap in the box. It's a nice incentive for buyers of its first wearable.
Coming in Camo Silver, Camo Black, Pop Silver, Zig Silver, Pop Black, and Zig Black colors, the Blink Go costs Rs. 1679 (a 60% off discount from the original Rs. 4199) and will go live at Myntra's End Of Reason Sale (EORS) on Friday.
Alongside Blink Go, Myntra launches wearable platform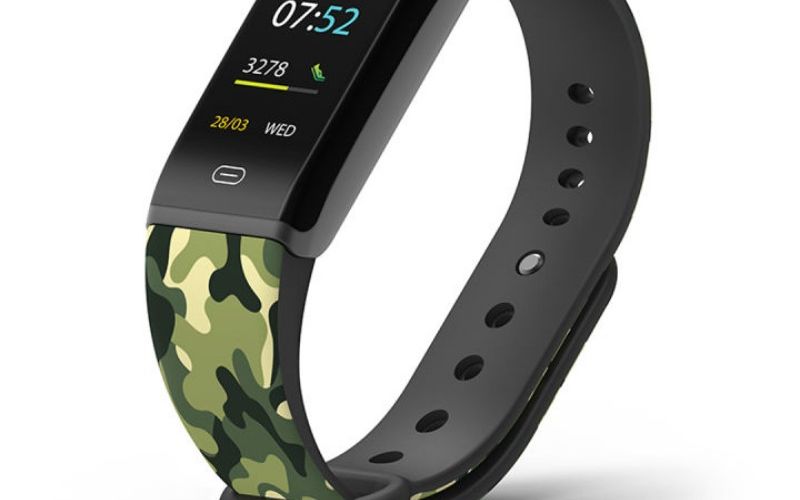 While the Blink Go announcement is excellent, Myntra doesn't stop there. The online fashion company now owns its own wearable platform called Myntra Wearable Platform (MWP).
Myntra says that it wants to encourage third-party app developers and wearables companies to develop on its platform. In particular, though, Myntra wants to work with fashion companies that have little to no expertise in tech. And Venugopal points out the problem with Google's Android Wear when he says that "Android Wear doesn't natively support form factors other than smartwatches. However we want to explore new device types like smart backpacks, biosensors in fabrics and shoe inserts among others."