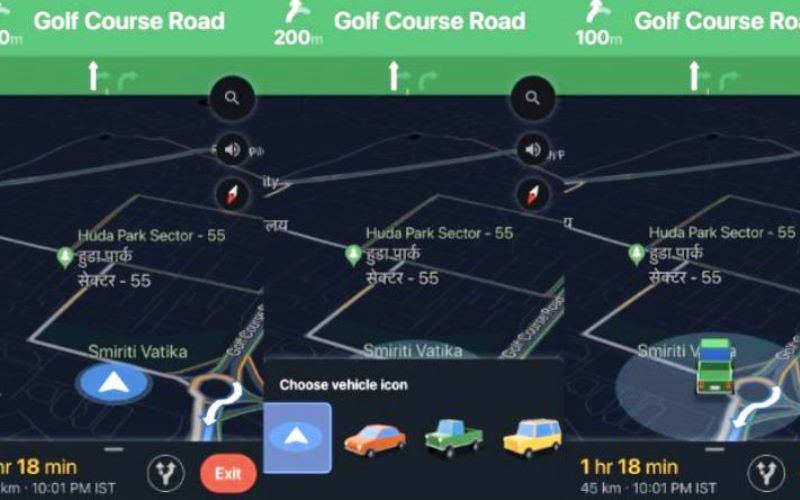 Uber appears to have been demoted in Google Maps. After enjoying privileged status within the navigation platform for about a year and a half, Google has quietly placed the popular multi-faceted app-based personal transportation company at par its rivals like Lyft, Gett and others. Although both the companies have been tight-lipped about the development, there could be a few conflicts of interest.
Google Maps And Uber's Collaboration:
At the onset of 2017, Google Maps elevated Uber's status and functionality within the ride-sharing tab called "Request Ride". Apart from standard commuting options like walking, driving, biking, or mass transit directions, a separate tab for ride-sharing that preexisted, would allow you to book a ride in an Uber taxi directly. Such was the privilege; users of Google Maps could hail an Uber cab without even installing the ride-sharing company's app.
But 18 months later, Google has mysteriously and quietly placed Uber at par its rivals by yanking off the special feature. Although the ride-sharing tab hasn't been removed completely, and still exists in its original format, the map application no longer appears to prefer Uber over its competitors. Users can still see the estimated cost of different Uber rides. But in 2017, commuters could book a pick-up by invoking their account window without ever leaving the Google Maps app. Now, instead of allowing booking a cab, the tab merely offers an estimate of the cost. Any selection results in users being redirected to the Uber app.
Why Did Google First Extend And Then Cancel The Privilege?
Strangely, Google posted a very simplistic notification in their support page which stated, "You can no longer book Uber rides directly in Google Maps." However, what's equally mysterious is why exactly Google offered the special status to Uber last year. The ride-sharing tab in Google Maps supports not one or two, but 17 different services. But Uber was the only service that Google Maps allowed users to book, pay, and complete their trip.
Industry insiders are still speculating about the development. One of the most probable reasons could be Alphabet's (Google's parent company) $1 Billion investment in Uber's rival Lyft. There's also a possibility that Uber may have preferred that users would initiate and complete the transaction in its app. Whatever the reasons, Uber has clearly lost its privileged status within Google Maps.