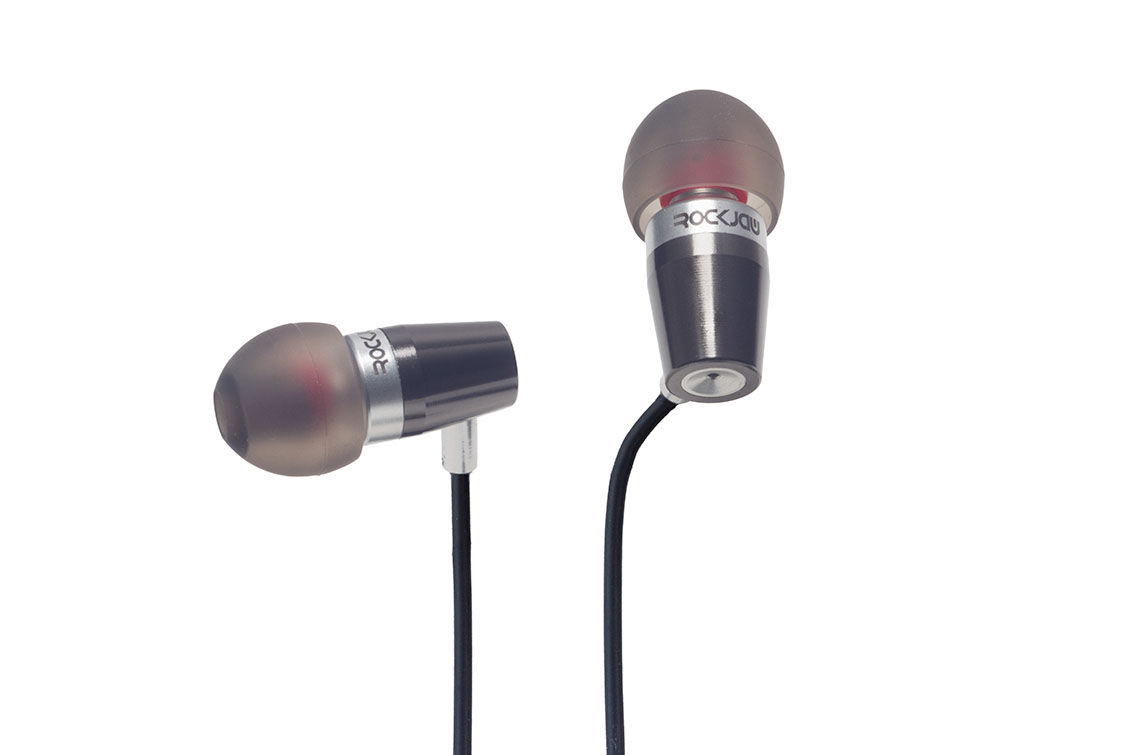 We reviewed the 1More Dual-Driver Headphones a few weeks ago and were really surprised by its exceptionally accurate audio and build quality, especially for its sub-Rs. 4,000 price tag. We thought that it would be almost impossible to beat the 1More Dual Drivers on both audio quality as well as value. Over the past one month, we had a chance to try out the Rock Jaw Alfa Genus V2 in-ear headphones. While it does not feature two drivers like the 1More Dual Drivers, it has a neat trick up its sleeves. It comes with three interchangeable tuning filters (nozzles), which can change the sound signature as per a user's preferences or to bring out more from certain music genres.
The Alfa Genus V2 is refreshed version of the Alfa Genus V1. The Genus V1 were released a few years ago and were the company's best-selling earphones, but they had cheap cables. We had reviewed the Alfa Genus V2 when they were first released, but those were the ones with a built-in microphone. Now, we've tested the variant without an in-line microphone and it is priced £5 lower. While there isn't any difference in the audio quality between the two variants, it was natural for us to retest them to see how they compare with some of the newly launched IEMs in the price segment such as the 1More Dual Drivers. Do the Alfa Genus V2 still hold their value? Let's check out in our review.
Rock Jaw Alfa Genus V2 Review: Specifications
The Alfa Genus V2 use 8mm drivers, and have an impedance of 16 ohms, frequency response of 20-20,000Hz and a sensitivity of 105db/mW. They have a 1.2m cable with a Y shaped split, a gold-plated L-shaped 3.5mm plug, and are compatible with Android as well as iOS devices (which have 3.5mm audio jacks). It is available in both microphone and non-microphone variants, and the latter is priced slightly lower at £40.
Rock Jaw Alfa Genus V2 Review: Packing, Design, Comfort
The Rock Jaw Alfa Genus V2 come in a partly see-through rectangular box packed with three pairs of silicone ear tips, one pair of double flanged ear tips, two pairs of memory foam (comply) tips, a shirt clip, 3 interchangeable audio tuning filters, and a carrying pouch. Interchangeable audio filters is a feature that's available on much higher priced IEMs, so kudos to Rock Jaw for bringing the feature in much affordable earphones.
The earphone casings are made from lightweight aluminium and have a compact design. They don't protrude too much out of the ears. You can wear the variant with a microphone inside your helmet while you're riding a bike without any problem. They're comfortable to wear for hours on a stretch. The double-flanged ear tips were the most comfortable ones and the memory foam tips were the best for noise isolation. The cable is one of the thickest I've ever seen on IEMs, and they don't pass any noise while they rub against clothes. They're tangle free, too, which is a bonus for users.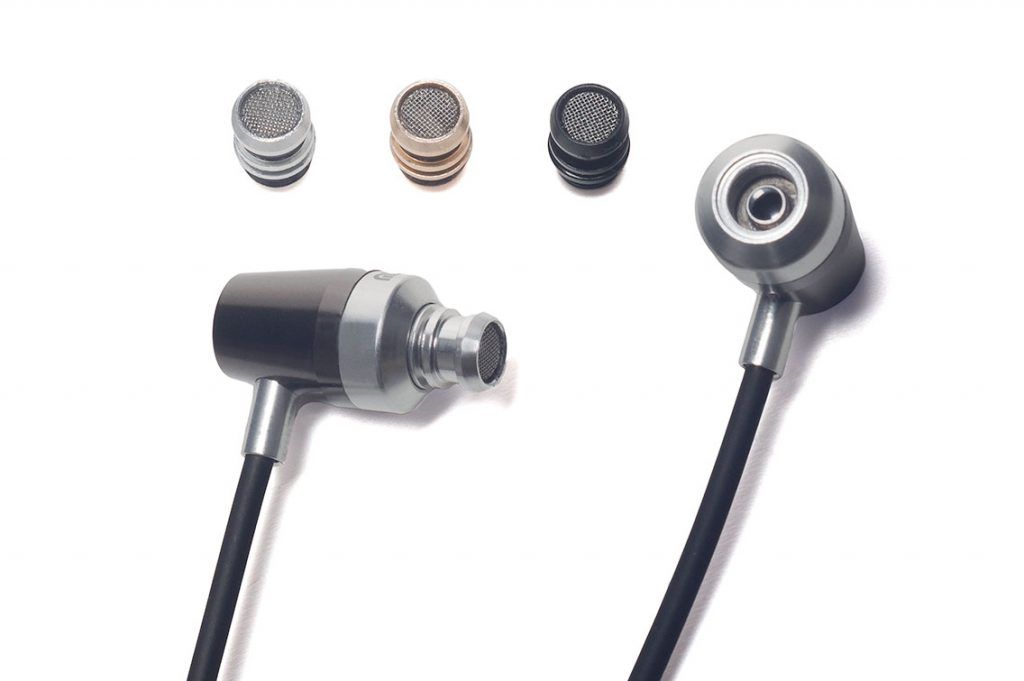 The only problem I found with these earphones during the review is that the ear tips were loose and could be easily removed without intention. We did not have this issue with the unit with built-in microphone which we had reviewed previously. Changing the tuning filter is pretty easy, just swivel out the previously fitted ones after removing the ear tips and fit the new ones. The silver coloured filters have enhanced bass, the black coloured filters emphasise on treble, while the gold coloured ones offer natural audio. The L-shaped 3.5mm audio connector is pretty solidly built.
Rock Jaw Alfa Genus V2 Review: Audio Quality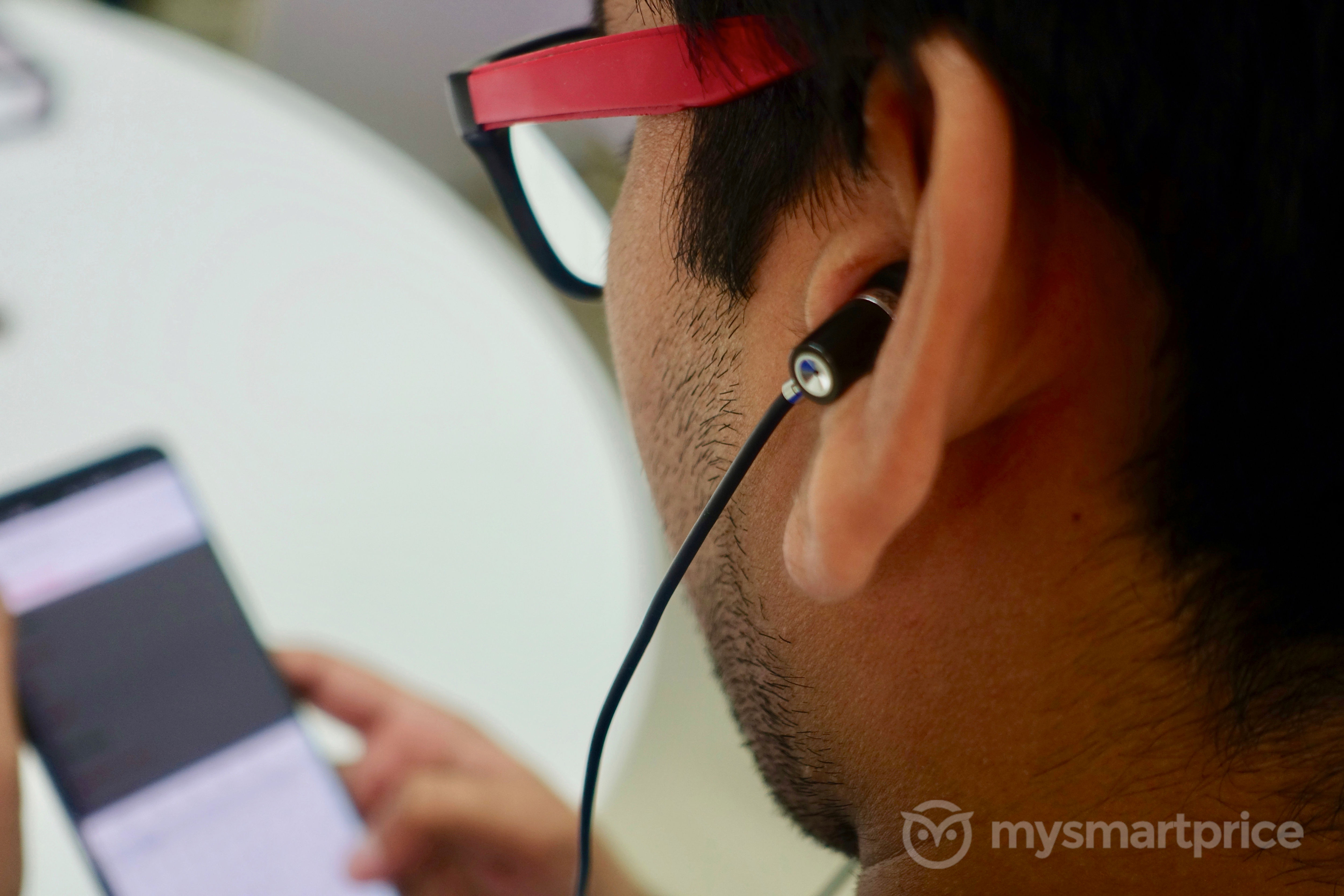 Coming to the audio quality of the Genus V2, we naturally started with the neutral filters to gauge how they sound out of the box. One thing that I immediately noticed is that they're much louder than the 1More Dual Drivers earphones at the same volume levels. Most smartphones and audio players should be able to drive them easily, even the ones with lower audio output.
The Alfa Genus V2 are certainly not neutral, even with the neutral tuning filters. They showcase a slightly V shaped audio profile, with a little emphasis on bass and treble. But we don't mean to say that they sound bad by any means. There are many worse IEMs in the market. Mids are clear, the highs sparkly, and the bass has a nice heft to it without being boomy or muddy. The sound stage is strictly average, though, and it is certainly not better than the soundstage of the 1More Dual Drivers. With their default sound profile, they might satisfy casual listeners. You won't feel fatigued listening to them.
1More Dual Driver Earphones Review
No matter which tuning filters you use, the vocals sound largely the same with just a slight focus shift. If a user is still not satisfied with the low-end and want the typical Beats like bass-y audio, they should switch to the the silver filters. If you're a bass head, you'll love these hardware tuners. Be advised, though, they don't suit all genres of music and bass starts to sound slightly boomy on some audio tracks.
With the treble filters on, high-end frequencies start to sounds shrilly, and we changed them as soon as we listened to our test tracks. So, you'll have to be careful with which tracks to use them to listen to. We prefer the natural sounding filters without any doubt. Moreover, changing the filters every now and then will be a hassle since they're so small, you might lose them if not stored securely.
Rock Jaw Alfa Genus V2 Review: Who Are They Best For?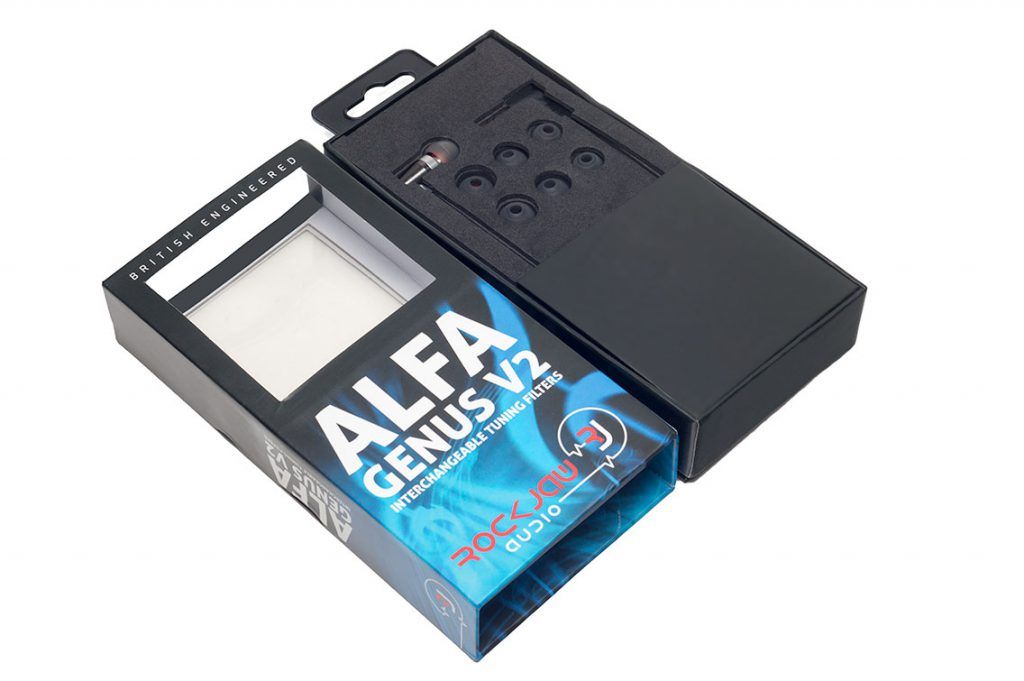 The Rock Jaw Alfa Genus V2 are one of the good sounding IEMs under the Rs. 5,000 price segment, with slight emphasis on bass and highs. The company sure knows how to make casual listeners happy. Anyone upgrading from the typical sub-Rs. 2,000 IEMs and likes coloured audio will enjoy the Alfa Genus V2. However, they're certainly not the best ones in the price segment.
Two years ago, the Alfa Genus V2 might have been one of the better sounding IEMs in the price segment, and offered good value, thanks to all the bundled accessories and audio tuning filters. But we think that most people would be happy with the neutral filters, which take away their added advantage of other filters. Moreover, newer entrants like 1More Dual Drivers and the FiiO FH1 make the Alfa Genus V2 sound ordinary, thanks to better soundstage and highs.
If the company is working on the Alfa Genus V3, the one thing it should focus on improving should be the sound stage, which should make these IEMs really competitive.