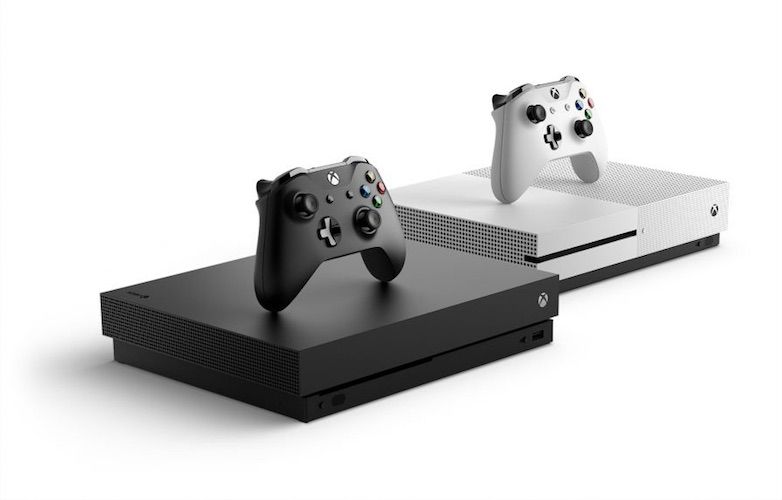 Xbox gaming console might soon get support for a mouse and keyboard. Microsoft and gaming peripherals maker Razer are possibly collaborating to ensure the console gets peripherals that boast Chroma RGB lighting support.
Microsoft has long hinted that Xbox will gain the ability to support external peripherals. That possibility could turn into reality sooner rather than later. The software giant has partnered with Razer. Microsoft recently discussed about keyboard and mouse support for its Xbox One family of consoles with game developers. The company didn't openly divulge its plans. But it appears Xbox is about to get official support for a keyboard and mouse combo from Razer. Moreover, industry insiders are confident Razer would offer peripherals that have Chroma RGB lighting.
Razer and Microsoft may be working on an Xbox keyboard and mouse: #artificialintelligence #iot HT: @motorcycletwitt https://t.co/gZ6FuW0xss pic.twitter.com/TYhUcoUH47

— Bella Hemmings (@digital_bella) June 25, 2018
A presentation that managed to find its way into the hands of Windows Central reveals what the APIs (Application Programming Interface) for the support looks like. Moreover, the presentation also manages to explore different use-case scenarios and the potential issues that might surface. The most notable concern appears to be optimizing gameplay balance between keyboard-and-mouse and controller users in multiplayer games.
Razer Keyboard And Mouse With Chroma RGB Lighting Support Could Improve Gameplay
The presentation recommends using software to observe and match gameplay with players who use similar controls to offer a level playing field. Software would also detect usage of unauthorized peripherals which emulate controller behavior, and attempt to block them.
New Xbox One Controller by Razor

RGB Lights are pretty cool pic.twitter.com/HE30wIaidF

— Jamie ♏️oran (@JamieMoranUK) August 24, 2017
Apart from adding to the functionality, these Razer products could significantly improve hints and visual cues during the gameplay. Besides peripherals that support variable FPS, the RGB lighting API has the ability to detect different elements in the game and then change the lighting to indicate the status.
Could Microsoft Xbox Become A Full-Fledged PC?
Microsoft first announced plans to bring keyboard and mouse to the Xbox way back in 2015. However, there were several delays. Moreover, it is quite likely that the company was streamlining the assimilation of Windows 10 into the Xbox One system. This eventually happened only in 2016. Needless to add, merging of the Operating System (OS) with the gaming console was one of the most important technical as well as strategic prerequisites.
#OnMSFT #Microsoft #Windows10 #Xbox #in : Microsoft patents suggest HoloLens v 2.0 will have a beter field of view https://t.co/BynFDTDhKO pic.twitter.com/M2Fh6nmM0J

— Dave W Shanahan (@DaveWShanahan) June 25, 2018
The next logical step for Microsoft is obviously complete support for Virtual Reality (VR) and Mixed Reality (MR) to the Xbox One. With Microsoft unifying the Windows OS, and finally adding keyboard and mouse combo to the Xbox, perhaps the next generation of the gaming console could double up as a powerful PC and media center?