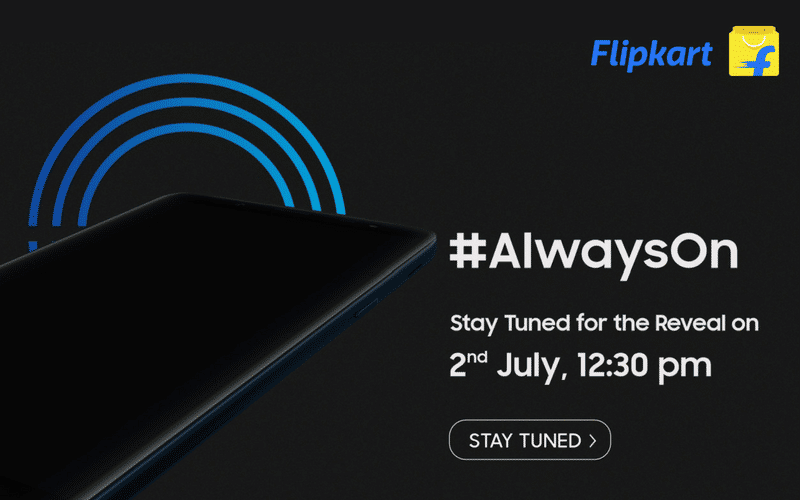 It's been a while before we've seen a Samsung Galaxy On series device hit the market. Priced between the Rs. 5,000 to Rs. 15,000 mark, the devices cater to an audience looking for a mid-range smartphone. The last Galaxy On device we saw—the Galaxy On8, was released all the way back in 2016. The latest report suggests the device will be named Galaxy On6. Yesterday, a teaser by Flipkart indicates what could be the Galaxy On6.
Not much is shown in the teaser, which is little more than a few hashtags and two videos of Tiger Shroff showing off the new mystery device. They've done a good job obscuring the logo, but one can logically assume that it is very likely a Samsung device, looking at its width. The launch date is set to be the 2nd of July 12:30 PM, so we're probably looking at a flash-sale like situation. Before we proceed further, here are the videos in question.
Samsung Galaxy On6: Expected Price in India, Sale and Specifications, Features
Based on what little we can see from the video, the device will feature a single primary camera with a fingerprint sensor underneath it. We could be looking at a standard 13-megapixel sensor that Samsung has used time and again in their mid-range devices. One would assume that Samsung would fall for the dual-camera schtick, but it's good to see that they still believe in the power of one good sensor as opposed to two mediocre ones. Looking at the display, it is going to be a bezel-less design with an aspect ratio of 18:9. The panel itself will very certainly be super AMOLED because the Galaxy On8 from two years ago had one too. It's hard to tell the actual screen size, but we're looking at a 720x1280p or 1080x2160p resolution tops.
That's all we can gauge from looking at the phone. Under the hood, we can expect to see either a mid-range Exynos Soc or a similarly powered Snapdragon equivalent. Hopefully, it should come with a Snapdragon 6xx SoC or an equally powered Exynos counterpart. The best we can hope for in the RAM and storage department is your standard run-of-the-mill 3/32GB or 4/64GB. It's impossible to guess what the battery amperage will be, but around the 3,000mAh mark would be my estimate. Lastly, we can expect to see the Galaxy On6 run Android Oreo w/Samsung Experience 9.0 out of the box. It would be incredibly disappointing and a deal-breaker for many if it ran anything older. Now, for the most important part: how much will it cost? Judging by the cost of previous devices, the Samsung Galaxy On6 would be priced at Rs. 15000 for the 4GB RAM and 64GB storage variant. We'll find out soon enough.