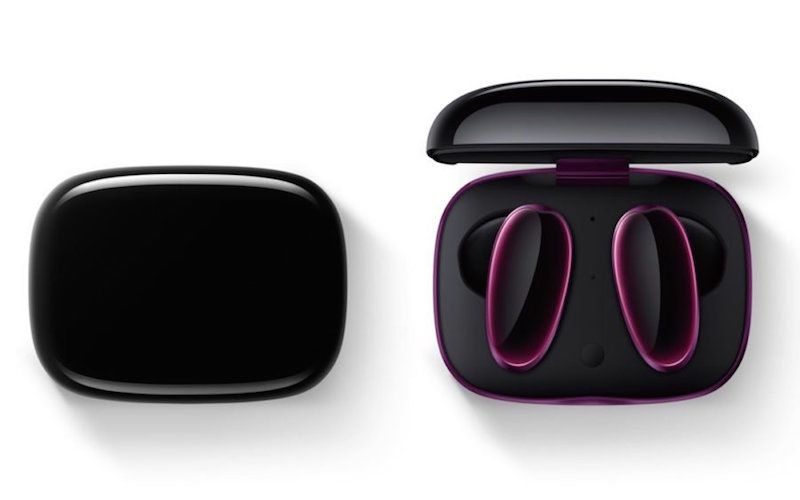 OPPO is on a roll when it comes to launching new devices. The Chinese manufacturer took the smartphone industry by storm by unveiling the revolutionary Find X geared with innovative camera placement and an all-screen design. However, the Find X was not the only product that was launched at the event in China; the company also launched the OPPO O-Free Wireless Bluetooth Headset. Let us enlighten you about this new product from OPPO, which looks like Samsung's Gear IconX.
OPPO O-Free Wireless Bluetooth Headset: Powered by Qualcomm Chipset
The OPPO O-Free Wireless Bluetooth Headset is an ultra light-weight headset powered by Qualcomm's QCC3026 chipset for lower power intake. It has a built-in smart chip, which synchronizes the left and right ear sounds with the phone simultaneously without any delay, thanks to Oppo's TrueWireless Stereo technology. It also enables users to adjust volume and music playback with smooth operation.
The Qualcomm QCC3026 chipset ensures that the headset offers high-end performance. It is a flash-programmable Bluetooth Audio chipset, which is specifically built for utilising the wireless headsets to their full potential. The QCC3026 chipset is claimed by the company to offer 50 percent lesser power consumption, but with enhanced functionality and snappy performance.
OPPO O-Free Wireless Bluetooth Headset: Features
Other than being powered by a dedicated chipset, the OPPO O-Free Wireless Bluetooth Headset is geared with a slew of helpful features that are expected to make it stand out in the segment. It allows users to answer calls and also supports translation by Oppo's smart voice assistant. The live translation technology supported by these headsets is set to rival Google Pixel Buds that also allow real-time translation by Google Assistant.
As is the case with other wireless headsets, this one also comes with a built-in battery that is claimed to deliver up to four hours of continuous playback. The charging case that is bundled with the product can increase the backup capacity by up to 12 hours. Design-wise these headsets bear a stark resemblance with Samsung Gear IconX that comes in a similar casing.
OPPO O-Free Wireless Bluetooth Headset: Price in India and Availability
The OPPO O-Free Wireless Bluetooth Headset is priced at CNY 699 (approx. Rs. 7,200), according to an official post on Weibo by OPPO. It will go on sale in August. Interestingly, OPPO Find X Lamborghini Edition will also hit China around the same time.
As for its availability, there is no information yet. However, Oppo has an upcoming event in India on July 12, wherein we can expect the company to launch the OPPO O-Free Wireless Bluetooth Headset alongside the Find X smartphone.