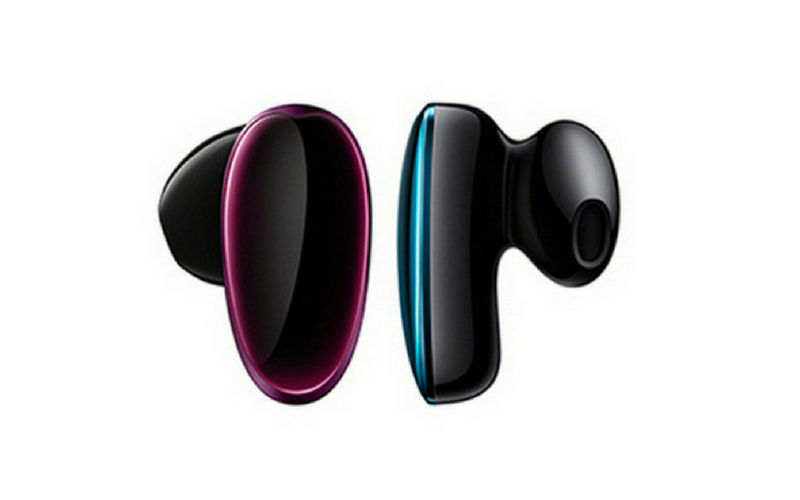 Oppo recently announced a new pair of truly wireless earphones called the Oppo O-Free. These new earbuds are very promising in terms of the features that you get for the money.
The Oppo O-Free wireless earbuds aren't available for purchase in the country yet, but when it does go on sale, it's the main competitor would be Samsung's Gear IconX(2018). And in this post, we will tell you why the new earbuds from Oppo are a much better deal than the Gear IconX from Samsung.
OPPO O-Free Wireless Bluetooth Headset: Price
Firstly, let us talk about the pricing of these incredible wireless earbuds. The Oppo O-Free Wireless earbuds have only been announced in China as of now, and they are priced at CNY 699. The earbuds will go on sale in August, but at that price, it is a great deal.
We do not know the pricing in India yet, but looking at the price in China, we can expect it to be around Rs. 8000. Now, the Samsung Gear IconX(2018) costs about Rs. 17,000 on Amazon and other online retailers. Already, the Oppo O-Free earbuds seem like a better choice if you're looking for truly wireless earphones.
OPPO O-Free Wireless Bluetooth Headset: Top 5 Features
Now, let us tell you why and how the O-Free earbuds from Oppo are a better buy compared to the Samsung Gear IconX. We will be listing down the top 5 features that give it an edge over the IconX.
Qualcomm QCC3026 Chipset – The Oppo O-Free earbuds come with the new QCC3026 from Qualcomm. This chipset is made to get the most out of wireless earbuds, and they don't cost as higher-end chipsets. It also provides 50 percent more battery life compared to other models.
TrueWireless Stereo Technology – Another benefit of using the Qualcomm chipset is the inclusion of this new technology. With TrueWireless Stereo tech, the left and right earbuds connect seamlessly and with each other, and without any drop-outs. This also means that you will get better audio playback.
Battery Life – Oppo has promised a battery life of up to 5 hours on a single charging when streaming via Bluetooth. However, the charging case provided with the earbuds can add another 12 hours of listening. The Gear Icon X does provide better battery life when not streaming from a phone, as it has about 4GB of internal storage.
Voice Translation – This is one feature that isn't available on many truly wireless earbuds. The ability to live translate speech is something that can be useful in a lot of situations. However, Oppo hasn't really given any demonstration or details about what languages are supported. As of now, the Google Pixel Buds are the only ones that provide live voice translation via Google Translate.
Voice Assistant – The O-Free earbuds also support touch gestures and the ability to invoke voice assistants on the phone it is connected to. You can pretty much perform all the functions by tapping on either of the earbuds. Although, the Gear IconX also has this feature. But, then again, it costs almost twice as much as the O-Free earbuds.
OPPO O-Free Wireless Bluetooth Headset: India Launch
The Oppo O-Free wireless earbuds were announced alongside the Oppo Find X smartphone. And since Oppo is most likely announcing the Find X smartphone in India on July 12, we might also get to see these earbuds make an appearance.
Looking at the price, and all the features, especially the live translation and the new Qualcomm chipset, the Oppo O-Free are definitely a great rival to the Gear IconX from Samsung. You could also pick these up, instead of the Apple AirPods, or other wireless earbuds. Nevertheless, we will have to wait for them to go on sale to find out how they sound.