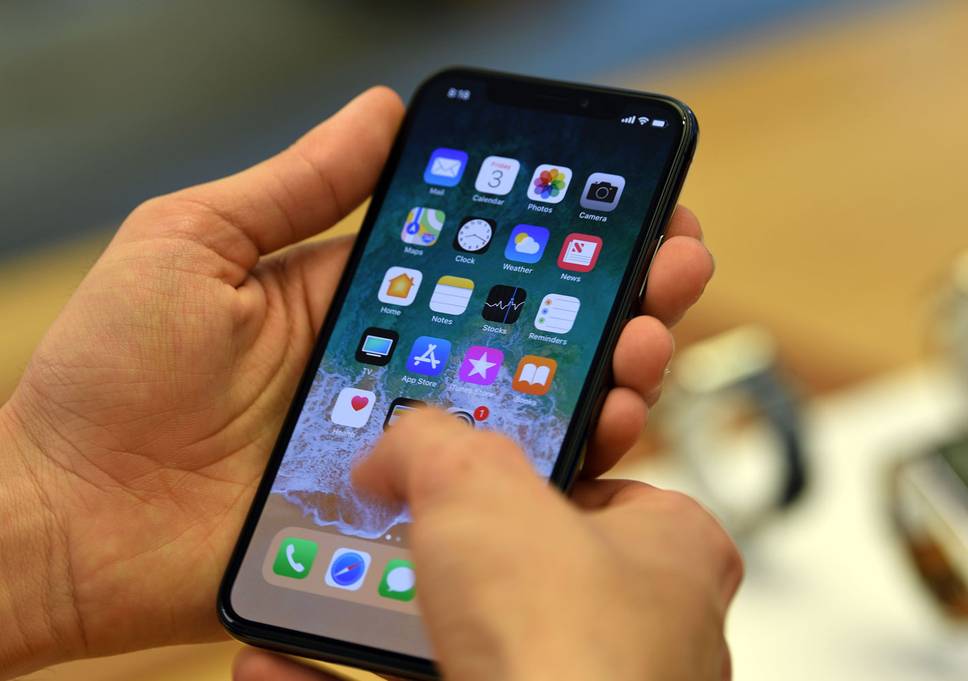 Apple is expected to unveil new iPhone variants at its launch event scheduled to take place in September. There has not been any shortage of leaks and rumours surrounding these devices, and more just seem to be popping up everywhere you look. A new such leak has recently been spotted on the Geekbench (the popular benchmarking website), which allegedly gives us more insight into the elusive new smartphones. Let's take a look at what we can learn from the benchmark listing
2018 iPhone 11,2 running iOS 12
The newly discovered Geekbench listing reveals an Apple smartphone named the iPhone 11,2. This could perhaps indicate a second variant of the upcoming iPhone 11 for 2018, just like rumours have suggested. The motherboard has been specifically mentioned to bear the model number D321AP which points to an upgrade over the previous iPhone X's SoC labelled D22AP. Furthermore, the phone is sporting 4GB of RAM which is 1GB more than the one found on last year's Apple flagship. Then we have the obvious iOS 12 version running on this phone as expected.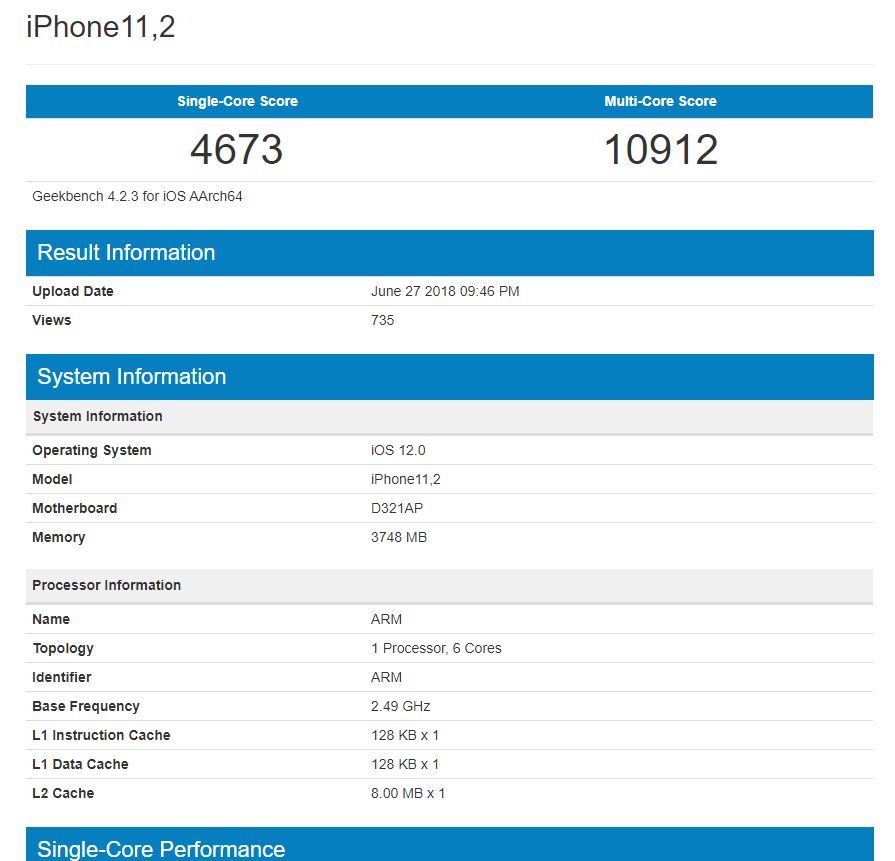 The phone is still running a six-core CPU which might still be an A11 bionic chip with a better base clock. Reports have suggested that a new A12 processor could make its way to the new phone's and we will have to wait until the phone releases for confirmation. The one on the older iPhone X had a 2.39 GHz base clock, while the new smartphone seems to have a slight upgrade with a 2.49GHz base clock. The 8MB of L2 cache is still the same. Although not too significant, the single-core and multi-score results of the phone also seem to have some improvement over the scores of its predecessor. These scores cannot be taken as definitive results as there is still time for Apple to make tweaks and enhancements before release.
Leaked iPhone 9 Hands-on Video
Just recently, a hands-on video emerged which allegedly showcases the physical outlook of two out of the expected three upcoming smartphones. The video gave us a look at dummy models covered in cases from an accessory maker named 'Skech'. The dummy units in the video illustrate a 6.5-inch iPhone X Plus screen fit into a 5.5-inch iPhone 8 Plus form factor. Also revealed is a device which looks to be a successor to last year's iPhone 8. The phone is likely to be called the iPhone 9 and will sport a 6.1-inch screen.
2018 iPhone Lineup: Other details
There is another phone that is expected to debut alongside the two mentioned above. This would be a more affordable version of the iPhone X with a 5.8-inch screen. Such a device did not make an appearance in the leaked video, but its release is still being expected alongside the other two devices. If current rumours are to be believed, the 5.8-inch iPhone X and 6.5-inch iPhone X Plus successor models could feature OLED screens. The more affordable iPhone with its 6.1-inch display might still feature an LCD panel. the arrival of USB Type-C on the newer iPhones is also a matter of concern as newer reports suggest that might happen after all.
This affordable iPhone in question could come with just a $549 price tag. Keeping this low price would probably require severe cutbacks in terms of build and features. The phone is likely to feature lesser RAM, use aluminium construction instead of stainless steel, and drop the support for 3D touch. The other two iPhone X successors are likely to come with price tags around $800 and $900 depending on the size. A further price increase can be expected for larger storage configuration models.