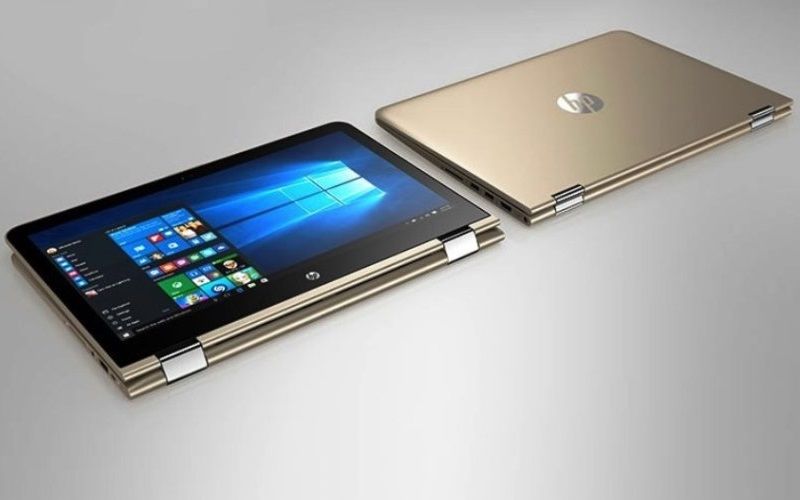 HP has launched a refreshed lineup of its touch-enabled Pavilion x360 14 laptop range. The company is gearing up for its annual "Back to Campus" offers. The versatile notebooks now include the latest 8th Generation of Intel Core Processors.
The Pavilion x360 14 notebook range received a hardware refresh. The popular line of lightweight and versatile laptops is aimed at students and creative professionals alike. However, HP has clearly timed the launch to coincide with the reopening of college campuses across India. HP already has a popular annual sales program called Back to Campus, wherein there are multiple attractive offers and payment options for students and professionals.
HP Pavilion x360 14 Laptop Range: Specifications
The convertible laptops, which can also work as a large-screen tablet when flipped, have been updated to include the eight generation Intel Core processors. These are lightweight yet professional devices. The new HP Pavilion x360 weighs in at just 1.68 Kg. The device packs a 14-inch full-HD display. HP is boasting of 'Micro-edge' bezels, which measure just 5.35 mm on the sides. The screen is touch-enabled. Users can easily operate the notebooks using fingers or a pen stylus. The laptop or notebook has a 5 MP "World Facing" camera with a wide-angle 120 degrees viewing lens. Users who need more graphics power, can opt for discrete Nvidia graphics. Needless to add, these graphics units are more powerful than the onboard Intel HD graphics.
The new HP Pavilion x360 14 range also has the option to use Intel Optane memory. But, only the Core i5 and i7 models get the option. The Intel Optane non-volatile memory is a faster class of M.2 SSDs that take up very little space. HP claims this memory can accelerate overall system performance by as much 28 percent. This boost should help professionals work efficiently on large media projects. According to HP's internal benchmarks, opting for this memory can help open large media projects 4.1 times faster, and launch emails 5.8 times faster. These claims will have to be tested in real-life scenarios. But the traditional 2.5-inch SSDs or the newer M.2 SSDs do offer a significant boost in boot times and application launches.
HP Pavilion x360 14 Laptop Range: Price, Availability, and Offers
The HP Pavilion x360 14 range of laptops begins at Rs. 50,347. HP might be have priced the notebooks slightly higher than quite a few offerings from competitors, but it is promising several add-ons that easily beat the competition in terms of value. The Back To Campus campaign effectively extends offers worth Rs. 34,098 for students. The add-ons include 2 years extended warranty, McAfee Internet Security, Accidental Damage Protection, and even theft insurance. If that's not all, HP has also partnered with PinePerks to offer a shopping voucher worth Rs. 2.500. Buyers who pick up any of the laptops can either buy premium Beoplay A1 Portable Bluetooth® Speaker for just Rs. 2499 or even get it for free. The speakers retail for Rs. 19,990.
HP Is Strengthening Its Lead In The PC Market
HP recently managed to regain the leadership position in the Indian Personal Computers (PC) market. The company now commands an impressive 28.9 percent market share in the overall PC market in India. HP managed to snatch the position from Dell in the first quarter of this year. The runner-up had held on to the top position for the entire last year. However, using innovative marketing strategies, HP managed to race ahead.
Marketing campaigns like "Back To Campus" can be attractive enough to retain old customers and gain new ones. The company's tie-up with retail vendors and service providers have proven vital for its growth. In fact, the company credits its success to keeping its focus on the customers' needs. HP has regularly updated the the Pavilion range of laptops to ensure they feature the latest processors and specifications.