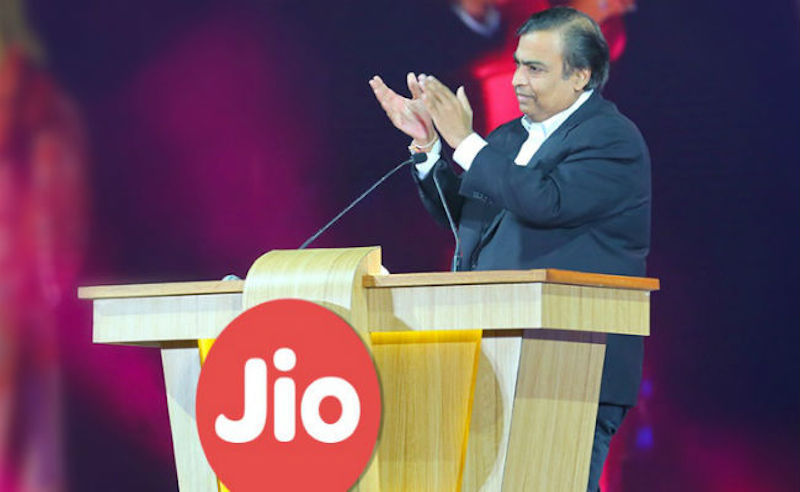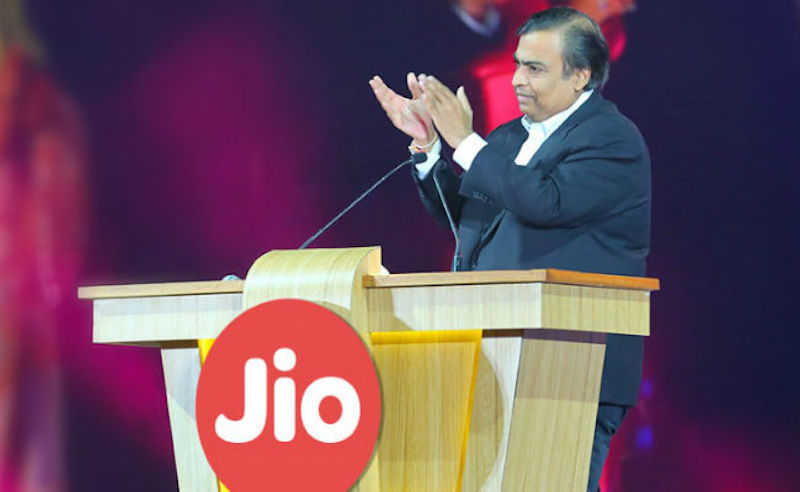 Mukesh Ambani has been eyeing the home broadband space for a while now. His Reliance Jio venture has already seen great success in the telecom sector, and the expansion into the broadband market should shake things up here as well. It was already known that the Mukesh Ambani-led company had scheduled an official unveiling of the service for tomorrow (July 5). A day before this unveiling, indianexpress.com has released hands-on images of the JioFiber router which would be provided to customers as part of the broadband package. The publication has also obtained further details regarding its release and potential pricing.
JioFiber: Price in India, Launch Details
JioFiber fibre-to-the-home (FTTH) broadband services have been in constant testing ever since the project started in 2016. It was originally intended for the service to be rolled out across the nation by the end of last year. Needless to say, this plan did not come to fruition, and JioFiber was only able to reach about 10 percent of the population in the cities it was being tested. According to sources, JioFiber services are now scheduled to arrive across all Indian regions by the end of this year. The initial rollout will take place in cities such as Mumbai and Delhi. This would be followed by a gradual release in other Tier-I and Tier-II cities.
As for pricing, the exact specifics of package speeds and their monthly prices haven't yet been confirmed. We do know that there will be an initial JioFiber preview offer where customers will receive a 100Mbps connection for free. However, potential customers will need to pay an initial security deposit of Rs. 4,500. This price will be for the Wi-Fi router which is given to each customer upon subscription. According to a source close to the company, each router costs Jio approximately Rs. 8,000, and perhaps this is why the security deposit will be a requirement.
JioFiber Optical Network Termination Device: Hands-on Images Leaked
The leaked images showcase a cuboid box which looks slightly larger than an Apple TV unit. This is expected to be a five-in-one Optical Network Termination (ONT) device capable of handling Internet, Cable TV, Landline, Home automation, and Home surveillance at the same time. So instead of just receiving a standard W-Fi router, customers will receive a full package with multiple services. The launch of this device will not only affect broadband providers such as Act Fibernet, Airtel and BSNL but also impact cable TV service providers such as Tata Sky and Dish TV.
There seems to be a remote control also provided with this ONT device. The exact features of this remote aren't yet known, but it does look capable of handling all the standard navigation controls for whatever services that may come with the device. There is also a chance it might feature a microphone built-in for voice commands.
JioFiber's Competition
The two primary competitors of this new service from Jio are undoubtedly going to Act Fibernet and Airtel. Act Fibernet is currently leading the home broadband space in most regions of the country with attractive plans at competitive prices. Cities including Hyderabad and Bangalore are part of the Gigabit plan from ACT which costs Rs.5,999. Airtel has also come close with new discounts on its half-yearly and annual packages. Across all Indian regions where Airtel Broadband is provided, customers get 15% discount on six-month packages, while 12-month packages entail 20% discounts.
On the other hand, companies such as TataSky and DishTV also become targets because of Jio's intentions of providing an all-in-one solution with its ONT unit. We will have to wait and see how substantial this impact is when Jio announces the service and its detail at tomorrow's annual general meeting.