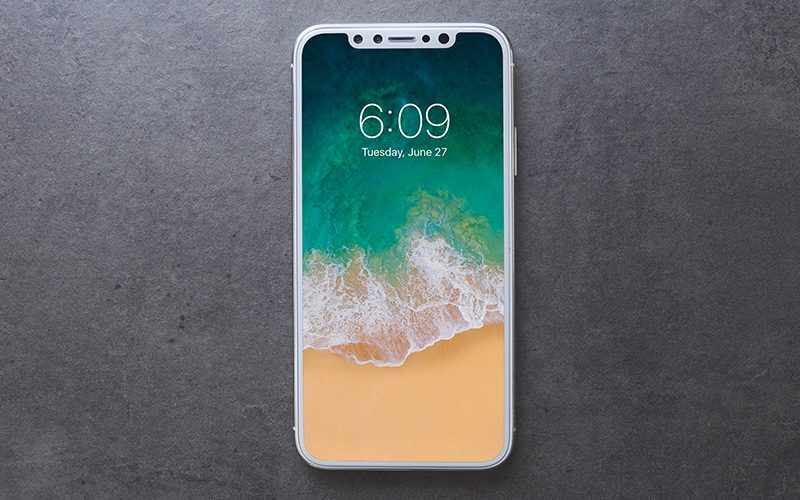 Among the three upcoming Apple iPhone variants, at least one could have dual-SIM, dual-standby capabilities. The as-yet unspecified iPhone model will have the new embedded Apple SIM as well as the traditional SIM card tray.
Three Apple iPhone models are rumored to launch within the next few months. A Chinese news publication claimed at least one of the iPhone models will be a dual-SIM variant. The 21st Century Business Herald claims the dual-SIM, dual-standby functionality won't be of the traditional sense. Dual-SIM usually refers to a double-slotted SIM card tray that can hold two individual SIMs.
In case of Apple iPhone, there will a place for the nano-SIM. However, the other SIM will be enabled by an embedded Apple SIM. Interestingly, the Chinese Apple iPhone will feature two physical SIM card trays. This is because Apple doesn't offer Apple SIM in China.
 Apple SIM: Features And Advantages
The Apple SIM isn't any simple SIM card that can be swapped out as per convenience. In fact, wherever possible, Apple embeds the SIM card within the devices. The iPad Pro models, for example, have an embedded Apple SIM which is not user accessible.
Apple introduced the Apple SIM way back in 2014. The SIM was basically an attempt to offer reliable and affordable cellular connectivity options to those who travel between countries frequently. These world travelers frequently needed to switch between carriers and use short-term data plans. Apple has a tie-up with select carriers in more than 180 countries and regions around the world. The Apple SIM unlocked the ability to freely opt for cheap internet plans during travels.
According to 21st Century Business Herald, at least one new iPhone model this year will feature dual-SIM. This feature will be enabled by an embedded Apple SIM and a traditional Nano-SIM card. This will allow users to conveniently switch between carriers when traveling. pic.twitter.com/6rpVxkfNG9

— Apple Hub (@theapplehub) June 30, 2018
In the earlier days, the Apple SIM was a physical card that needed to be inserted into the tray when needed. But the company is aggressively pushing for the embedded version. Apple still offers the physical Apple SIMs at select retail stores in many countries. These SIMs, however, have rather restricted usability only in the relatively lower-cost 9.7-inch iPad and other models. Given the intentions behind Apple SIM, it is quite likely that the lower priced Apple iPhone will support dual-SIM, dual-standby. Apple is rumored to launch an iPhone with LCD screen. It is quite possible that this device may get the dual-SIM facility.
6.1-inch LCD Apple iPhone: Expected Features, Specs, Price
The rumored upcoming 6.1-inch iPhone may pack an LCD screen. The device may not feature a 3D Touch display but it will certainly gain support for Face ID. Apple may also drop support for Touch ID because of the bezel-less screen. Apple might also place a single camera on the back, instead of the dual-camera setup that's common in iPhones today. An Aluminum chassis may encase the upcoming iPhone. But it could have a glass back to support wireless charging. Fortunately, all the iPhone variants should finally get true Fast Charging capabilities due a special charger. Apple may include the charger in the retail package. A powerful new 6-core processor is likely to power all the devices. Although iOS can work with less, Apple will likely embed at least 4GB of RAM within the smartphones.
2018 #iPhone ? Lineup To Feature Both Embedded @Apple SIM And Dual-SIM Tray pic.twitter.com/6r9WFpQeBk

— iTech911 ? —  iBuy. iSell. iSwap (@iTech911) June 30, 2018
Apple will most likely release three new iPhones. The announcement is expected to take place during Apple's September 2018 keynote. Rumors indicate there's a 5.8-inch model, the larger but "budget"6.1-inch option with a single camera and LCD screen, and the iPhone X Plus with a 6.5-inch screen.
The Apple iPhone "budget" variant might sell very well. If this device has the dual-SIM capability then its appeal could rise exponentially. However, industry insiders feel Apple might try to keep the prices high. This is just because Apple has never offered the dual-SIM functionality on any iPhone in the past.