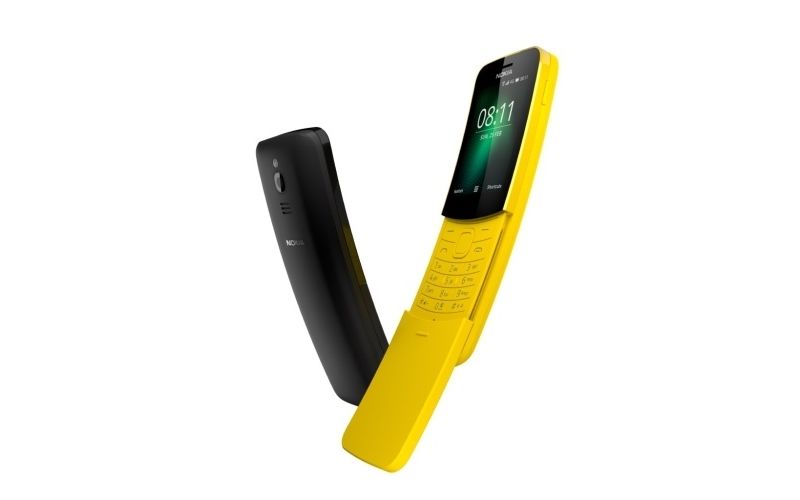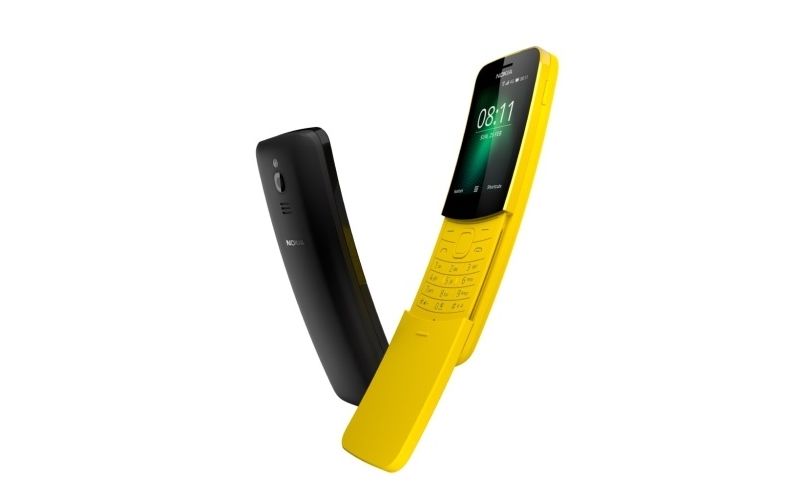 The banana-shaped smart feature phone Nokia 8110 4G will soon get WhatsApp among other popular social media apps. In a buoyant tweet posted by the Chief Product Officer (CPO) at HMD Global, which is Nokia's parent company, it was confirmed that the KaiOS will get a new update.
Oh look, #Whatsapp on #KaiOS! Looking forward to going ?s! https://t.co/Av6gW3T2M0

— Juho Sarvikas (@sarvikas) July 5, 2018
The Nokia 8110 4G is the successor of the Nokia 8110 feature phone, with a revamp that makes it 4G-compatible and gives it additional connectivity features such as WiFi hotspot.
Nokia 8110 4G: To Soon Get WhatsApp, Facebook, YouTube
While social media apps such as WhatsApp, WeChat, Facebook, and YouTube are not yet available on the feature phone Nokia 8110 4G, the fact that the phone gets 4G compatibility and runs on KaiOS software means that the update will bring in all that the phone was missing out on. This would mean a great deal for those who like to keep a feature phone handy without having to miss out on social media connectivity offered by smartphones.
Also, this could be a harbinger of danger for the newly launched JioPhone 2, which is touted as the most affordable 4G enabled feature phone. The fact that the Chief Product Officer at HMD Global said he was looking forward to WhatsApp or the KaiOS update 'going bananas' points to the pun that the Nokia 8110 4G, long known as the banana phone for its unique curved shape and the yellow colour its predecessor came in, was next in line to get the highly-awaited apps in the next update.
In the comments to Sarvikas's tweet, many responded by saying that the 'banana phone' will sell 'like hot cakes'. Now, there's something for Reliance Jio to worry about.
JioPhone 2: Gets Social Media Apps
The software update adding social media apps was originally announced for the newly-launched JioPhone 2, which was announced on Thursday by Reliance Industries chairman Mukesh Ambani. The 'smart feature' handset, a successor to the popular JioPhone, will be released on August 15 for Rs 2,999.
The social media handles of the US-based KaiOS Technologies and the Indian telco Reliance Jio on Thursday confirmed that the new JioPhone 2, running on a new KaiOS update, will feature WhatsApp, YouTube, and Facebook. While the JioPhone 2 is being promoted as the first phone that is not a smartphone and yet offers social media apps, it can be said that the Nokia 8110 4G will soon become a tough competition to the new pet project of Reliance Industries.
Nokia 8110 4G: Specifications, Features, Price in India
Nokia's own smart feature handset is available for sale in India now, for Rs 6,449 at Flipkart. It comes with an internal storage of 4GB and a 512MB RAM. The phone is available in two colours, yellow and black.
It is promoted by Nokia as a classic phone 'for the originals', playing on signature Nokia strengths such as a sturdy build and long battery life, not to mention the sliding curved cover that reveals a button keypad. It promises a battery standby time of 25 days on a single full charge and comes with WiFi and 4G capabilities. It is built with a polycarbonate shell that many say looks better than the new JioPhone 2, at least in build quality.
The smart feature phone runs on the Qualcomm 205 platform and sports a 2MP rear camera with LED flash. The 2.4-inch display is also curved, giving it a one-of-its-kind appeal. Of course, the curved keyboard cover can be opened and closed to answer and end calls, just like it was with the Nokia phones of the early 2000s.