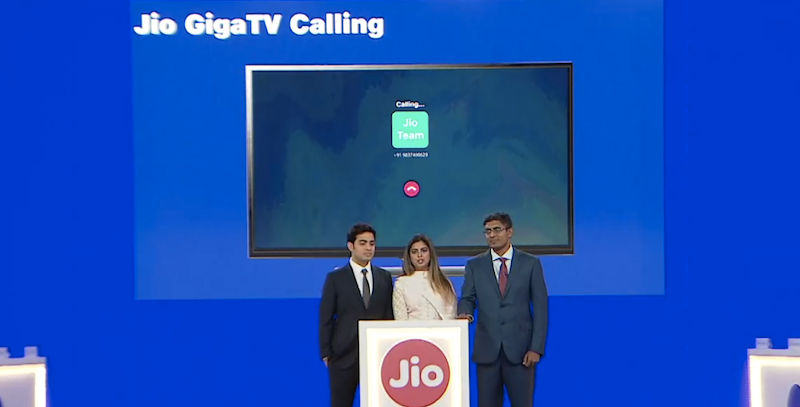 Reliance Jio has gone all out with the announcements at its 41st Annual General Meeting. Headed by the Chairman of Reliance Industries Mukesh Ambani, the event was packed with exciting announcements. The company launched the advanced version of their feature phone, Jio Phone 2. Among the major announcements, Jio GigaTV and Jio GigaFiber. The Jio GigaFiber is an FTTH (fibre-to-the-home) broadband service that also comes with a set-top box for televisions. This FTTH-enabled set-top box will further allow voice command feature and voice calls via TV (calling feature).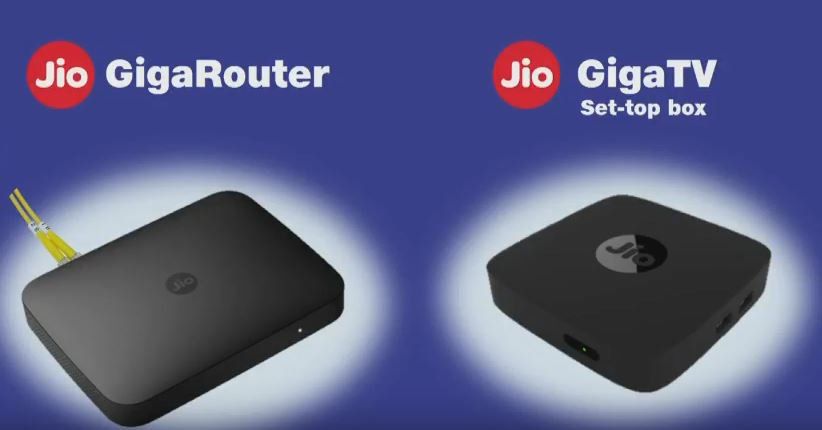 We believe that the combination of Jio GigaTV and Jio GigaFiber is the next big thing for Indian Television and here is why:
Access to a Wide range of Jio Apps Free of cost
Well, Jio subscribers always have the advantage of complimentary subscription to Jio apps. The access to Jio apps comes with higher prepaid recharge plans as well as Jio's FTTH broadband services. And, now the access to the content of these apps can be enjoyed on a big-screen TV along with a seamless broadband service.
Access to high-speed broadband right on TV
With claimed speeds of up to 1Gbps, Reliance Jio's offering is certainly going to be the biggest greenfield fixed-line broadband service globally. And, with the set-top box from GigaFiber, you will be able to enjoy the high-speed right on your TV. Additionally, users will also be able to connect VR headsets to their Jio GigaFiber network and view 360-degree content in 4K resolution. Furthermore, Reliance Jio also claims that these services will be made available in 1100 cities across the country at a top speed of 1Gbps.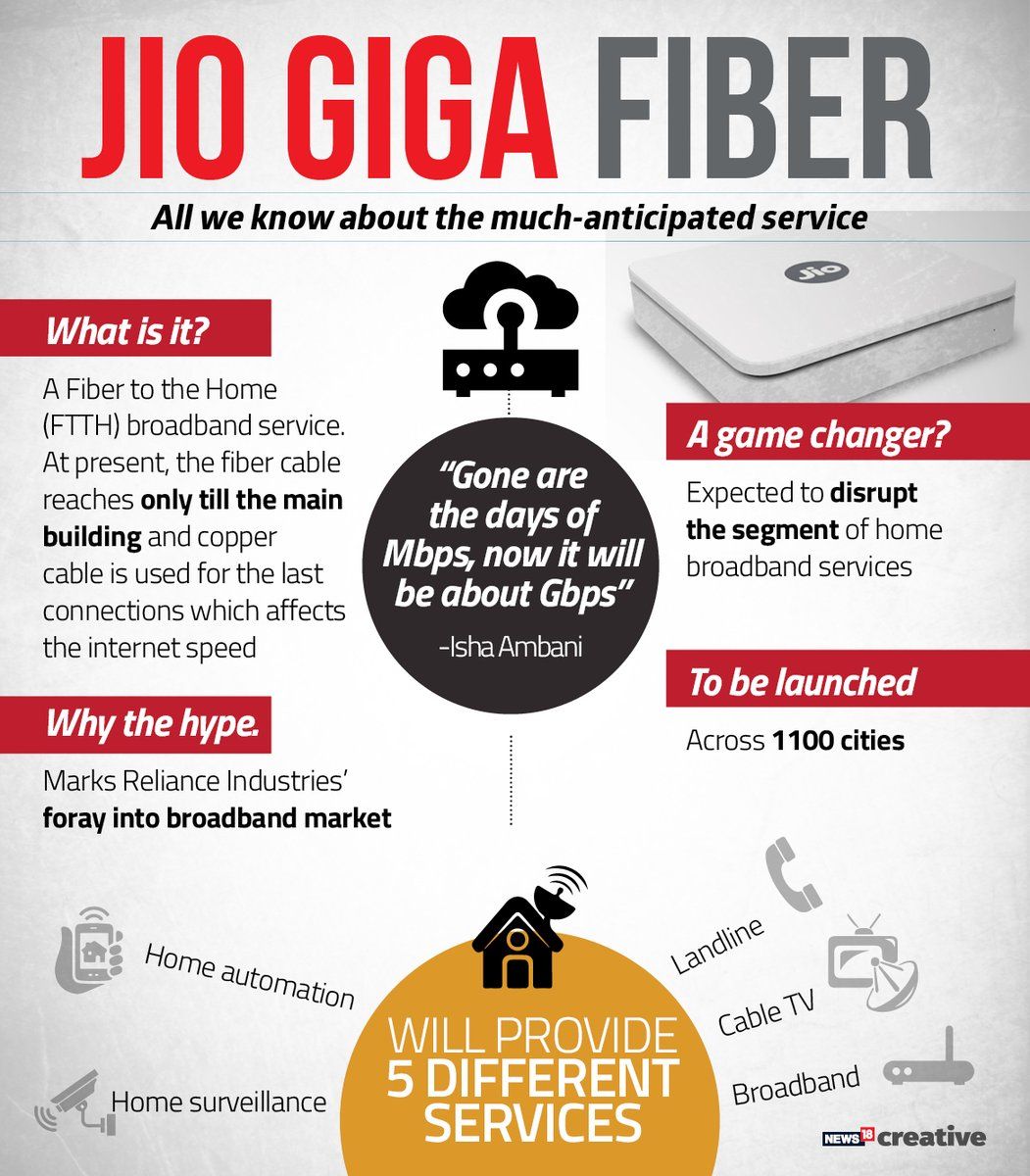 Revolutionalizing the way we operate TV with voice commands
With Reliance's Jio GigaTV, the subscribers will have a seamless experience of ultra-high definition resolution screen with 4K resolution, for both online and inbuilt content. The newly-announced broadband FTTH service will be offering around 600 channels jammed with millions of movies and songs. The USP of this combination is the revolutionized voice command feature that is enabled along with this FTTH Jio GigaFiber.
Brings phone calling to TV with Jio TV call
One of the most exciting features of this innovation is the Jio GigaTV calling feature where the user can call the Jio GigaFiber enabled TV and voice chat with the TV. These callings can be done to any smart devices, such as tablets, smartphones, connected to the Jio service. Once you connect your Jio TV with the new Jio GigaFiber's FTTH services, you are good to go. At the event, Mukesh Ambani mentioned that Jio Phone users generate over 20 crore voice commands each month.
The comfort of paying for one service instead of two like now
Probably the most lucrative part of this combination is the comfort of paying for both the services combined instead of keeping up with their individual billings. High-speed internet and devices to use it on, are the most important part of the urban life these days. And, having to get a combined service sharing the same billing receipt is all you could ask for.
Reliance Jio is now India's third-largest telcos after Airtel and Vodafone. The telecom operator's customer base has crossed the 200 million mark in only 22 months of its debut. As of now, Airtel is leading the customer base domain boasting 310 million subscribers while Vodafone has 222 million subscribers. Company Chairman Mukesh Ambani also announced that Jio consumers now consume over 240 crores GB of data every month, which is a jump from last year's 125 crores GB data per month. He further added that Jio subscribers consume over 290 minutes per day on an average. Over 25 million Jio consumers use Jio Phone, and the company is aiming to increase the number to 100 million by the end of 2019. The Jio network has been growing so fast, and not just the telecom services, Reliance Jio is bringing technology from all the possible domains. Recently, the RIL has announced the acquisition of a US-based company to explore the IoT and 5G technology domains.