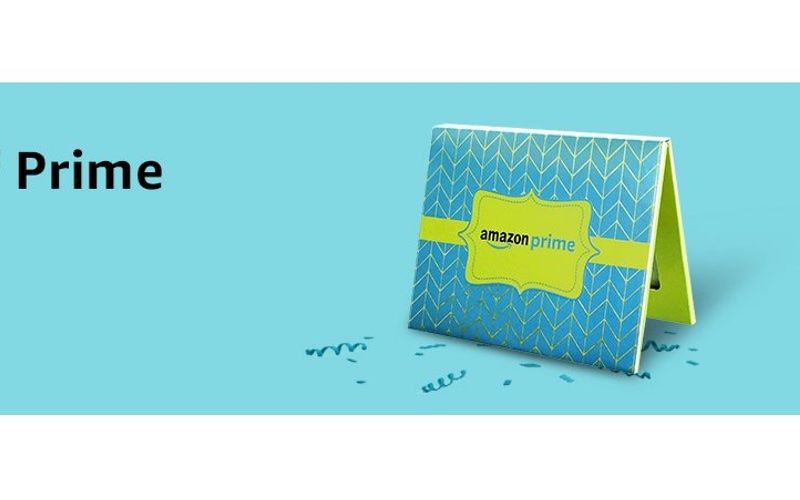 Amazon Prime Day is around the corner, starting on July 16. The sale will be active for 36 hours straight, and Amazon promises that it will be geared with jaw-dropping deals and discounts. If you're looking forward to taking part in the sale and take advantage of deals, then you should know that you will need to have a Prime membership to take part in the sale fest. Not everyone is a Prime member, which is why Amazon has launched a new offer prior to the sale to fetch more Prime members.
Gift Amazon Prime Subscription: Get Rs. 75 Cashback
Amazon is running 'Gift a Year of Prime Amazon Pay Gift Card' deal, which enables existing Prime members to gift Amazon Prime Subscription to their loved ones and get Rs. 75 cashback. The membership is gifted as a gift voucher and beneficiary on receiving has to enter the 14 digit voucher code to register for Prime Membership. This offer will be active from July 9 to July 17. The cashback will be credited to Prime member's Amazon Pay balance.
It must be noted that once purchased the Gift card cannot be returned or refunded.
How to Use the Voucher to Sign-up for Amazon Prime
After receiving the 'Gift a Year of Prime Amazon Pay Gift Card', the beneficiary needs to go to amazon.in/prime and then click on 'join a year of Prime at Rs. 999'. They will then require to enter the gift code at checkout page. After authentication, their Prime membership will be activated.
Amazon Prime Day Offers
Amazon Prime Day is a one-day shopping fest exclusively for Prime members. Under it, buyers can score significant discounts on a number of product categories such as Electronics, Fashion, Beauty, Household Essentials, and more. It is a 36-hours fest with continuous deals for Prime members. This time around, we can expect great deals on Amazon Echo products, FireTV Stick, and others. The Prime Day promotional page on Amazon mentions that the portal will be listing 200+ new products to commemorate Prime Day sale.
It is probably one of the best online fests with a slew of substantial deals, which make up for a swell bargain. Additionally, the sale covers almost all the product categories, and if you've been looking to buy something specific, then there are fair chances that Amazon Prime Day has it covered. Not to forget, Amazon Prime shopping cart offers free shipping.
Amazon Prime Membership: Is it Worth it Subscribing?
Well, this depends on how often you shop; but if you are a shopaholic, then Prime membership is all that you need. Amazon Prime membership activates free same-day and two-day shipping options. Besides, Prime Members don't have to pay shipping charges for a fair range of products. For the frequent shoppers, the membership fees can be recovered by saving on shipping alone.
Moreover, the Prime Memberships also packs perks such as access to Amazon Prime Video and Amazon Prime Music. For the ones who spend a good chunk of their time watching TV shows and movies, Prime Video will be their one-stop destination for bingeing. On the other hand, Prime Music will entertain audiophiles. If you have nodded yes to every perk, then Prime Membership is an absolute bang for the buck for you. However, if you fall into the category of a non-shopper who is not even a big fan of online video content, then Prime Membership may not be a good fit for you.