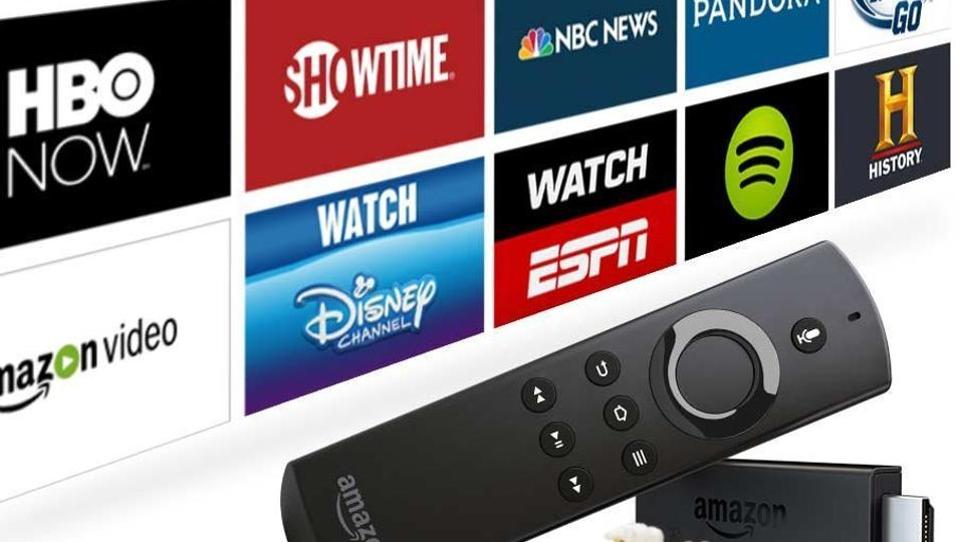 Vodafone-Subsidiary You broadband is offering free Amazon Fire TV Stick upon subscribing to select broadband plans under its YOU Fire range. The company has come up with the offer as an attempt to lure customers into joining their network. Under the You Fire range of broadband plans, all customers, existing and new, will get a free Amazon Fire TV Stick.
YOU Fire Range Plans: Details
The YOU Fire range includes two plans worth Rs 4,998 and Rs 5,999, with the broadband speeds ranging up to 200 Mbps. Both of the plans come with a validation period of 60 days and 90 days respectively. In order to get the Amazon Fire TV Stick device for free, you've to pick from the above-mentioned plans only. Furthermore, your installation charges will also be waived off by the company, since the plan hold a long validation period.
The YOU Fire broadband plan priced at Rs. 4,998 with 150 Mbps data speeds carries a validation period of 60 days and 400GB of FUP for the entirety of the plan validity. The next plan priced at Rs. 5,999 under the YOU ire broadband plans offers a speed of 200 Mbps. This plan comes with a validity of 90 days and offers a total of 750GB of FUP. Also, keep in mind that the FUP limit is applicable for the entire validity period of both the plans. This means that for 60 days with 150 Mbps speed you can exhaust up to 400GB of data, and for 90 days, you have 750GB of data to munch on if you paid Rs. 5,999.
YOU Broadband: Other Offers on Amazon Fire TV Stick
This new offer for Amazon Fire TV from YOU Broadband is quite a catch. If you are planning on buying a TV anytime soon, you could get it from Amazon Prime Day sale and get a free Fire TV stick with Your YOU broadband plan. Interestingly, Amazon is also offering 100% cashback on the Amazon TV Fire Stick if you buy a TV from the hand-picked Amazon list in the Prime Day sale. Additionally, if you buy any TV, you will get a cashback of Rs. 300 in the Prime Day sale. Earlier, YOU broadband has offered a maximum free data of up to 240GB to the customers buying an Amazon Fire TV Stick. But the latest offer from the broadband service comes with a more exciting deal altogether.
The Amazon Fire TV Stick is a streaming media player, which allows a user to play games, watch videos, listen to their favorite music and use other apps on your TV. The Fire TV Stick is bundled with a remote control, in either of two variants; one with voice search on the remote and one without. The Fire TV stick comes with several inbuilt applications to be used on your television.
Offers from Other Private Broadband Plans
Other private broadband service providers have also bundled their broadband plans with lucrative offers to entice customers. Telecom giant Airtel is offering free one-year Amazon Prime subscription with select broadband plans. The Airtel broadband users who're not subscribed to any base plan in any circle can claim the free Amazon Prime Video subscription. For more details on the eligible plans, you can visit their official website. ACT Fibernet has also partnered with tech giant Google and offering free Google Home Mini smart speaker with some of its broadband plans in select cities such as  Bengaluru, Delhi, Hyderabad, and Chennai. The telecom sector is always a battlefield for the major players like Airtel, Idea, BSNL, Vodafone, Reliance Jio, ACT Fibernet, and more. In order to retain the customer base and attract new customers, the companies have to come with offers and cost-effective deals every now and then. When all the other telecom companies are busy providing high-end internet experience, Reliance Jio is entering a whole new technology domain involving Internet of Things (IoT) and 5G network. The company is also acquiring a US-based telecom company to aid with the cause.