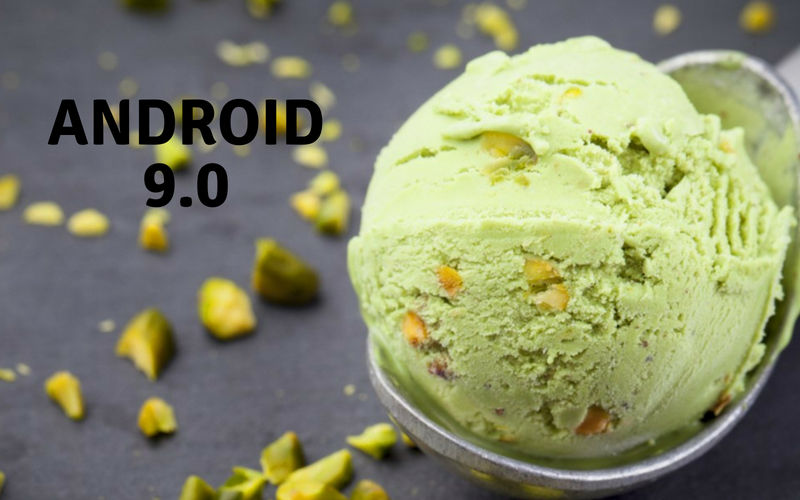 The next version of Google's mobile operating system is code-named 'Android P' as of now. Every time there is a new version of Android, there is always plenty of mystery and guessing on what it might be called. Every year, people try to dig deeper, and Google throws in a clue or two. Sometimes, the search giant also trolls everyone by giving a clue that isn't related to the name.
Android P was first announced at Google I/O earlier this year, and as always, the P stands for a dessert name. We do not know what it is yet, but according to a new report, Google might be calling this version, Android Pistachio. The previous version, Android 8.0, is called Oreo, in case you needed reminding.
However, Pistachio, is not really a dessert, so maybe it's Pistachio Ice Cream? Or perhaps the report has got it all wrong, and it might be called Pie or something else. There are plenty of predictions on what the next version of Android might be called, but we shall only know for sure when Google reveals it later this year.
Android P Is Called As Android Pistachio?
According to a Huawei employee, the next version of the OS would be called Android Pistachio. The employee revealed this information when answering questions about the software upgrade path for the Huawei P9 Lite. Now, there is no guarantee that this is what the P stands for, and we do not even know if this is legit.
The Huawei employee could be guessing just like us, so take this with a pinch of salt. Pistachio is a nut, and since Google has been using dessert names for its OS, we are not sure how a nut fits in. Perhaps Google might add Ice Cream to the mix and call it Pistachio Ice Cream. Currently, Android P is on its 3rd Developer Preview, and the final public version should be available next month. So, all we can do right now is to wait for the public release to see what it could be called.
Android P: New Features
The latest upcoming Android update will include plenty of new features, design changes, performance improvements, and security enhancements. Android P is also embracing the 'notch', which makes way for some changes in the user interface. The Google Search bar has been moved to the bottom of the display, and there are full screen navigation gestures available for phones that have bezel, or a really thin chin at the bottom.
Android P is also focused on making the OS more efficient, and this includes some battery enhancements. A new feature called Adaptive Battery is present in the OS, which will learn how a user uses the phone, and adapt the power usage according to it. Another feature is the Adaptive Brightness, which also learns a users habits to find what brightness is preferred the most.
The OS also includes some features that will help you not be stuck your phone all the time. Called App Time Limits, this feature will make sure that you do not use an app over a set amount of time. This could be helpful when you don't want to get addicted to something. A feature called App actions will add useful below app suggestions in the drawer. These actions will let users perform quick app based actions such as make a call, watch a show, start a run, and more.
There are plenty of other small changes and improvements throughout the operating system. With every new Developer Preview, new features, changes, and bug fixes are available. Overall, Android P looks to improve a lot of Android Oreo and prepare for the future of all display phones.