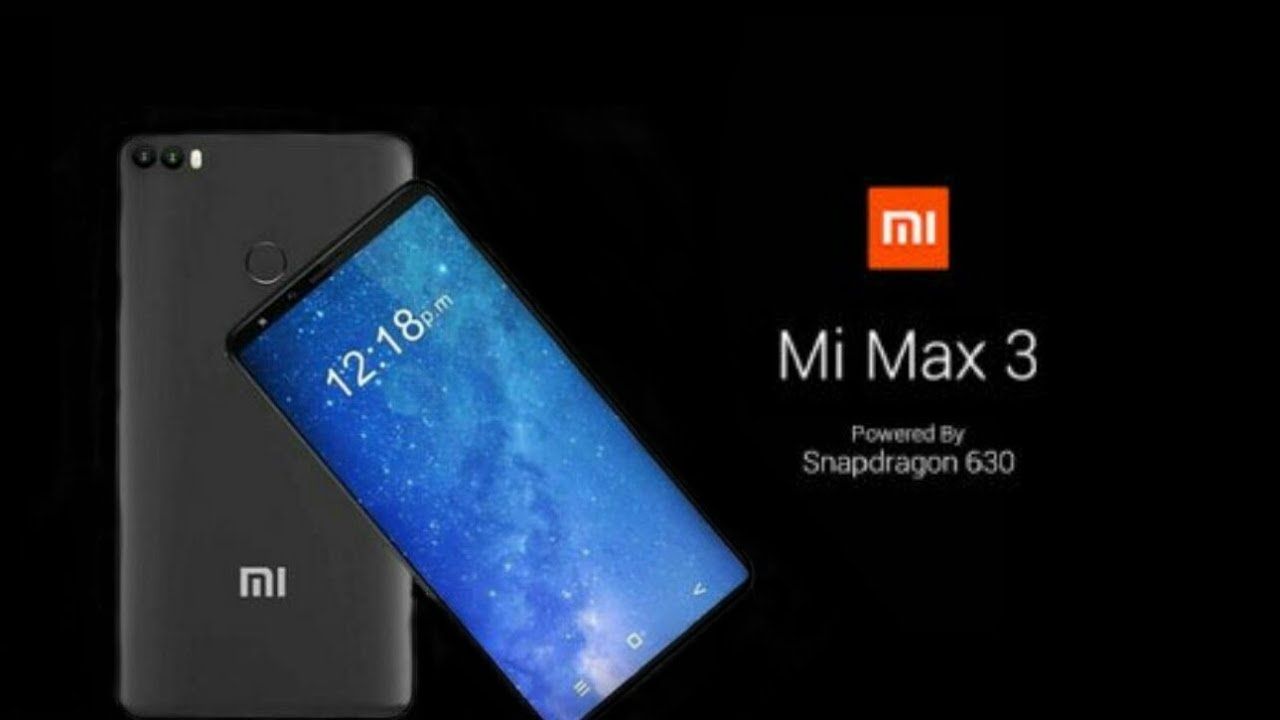 It has been known for a while now about Xiaomi intentions to launch the Mi Max 3 at an event taking place In China on July 19. The phone's existence was confirmed a month ago, followed by a confirmation of its specifications through a TENAA listing and a leaked listing allegedly revealing the phone's price. While it was already confirmed a week ago about Xiaomi's plans of launching the phone at the July 19 event, a new poster released by the company showcases its collaboration with Tencent Video – one of the largest Chinese video streaming website – to bring the Mi Max 3 to the Chinese market.
Mi Max 3: Xiaomi Partners With Tencent Video
Founded in April of 2011, Tencent Video functions as a Video on Demand (VOD) service very similar to how Netflix provides content across the world. The former, however, is a China exclusive service which has amassed over 500 million monthly active mobile monthly active users, and 63 million subscribers based on statistics gathered in April of 2018.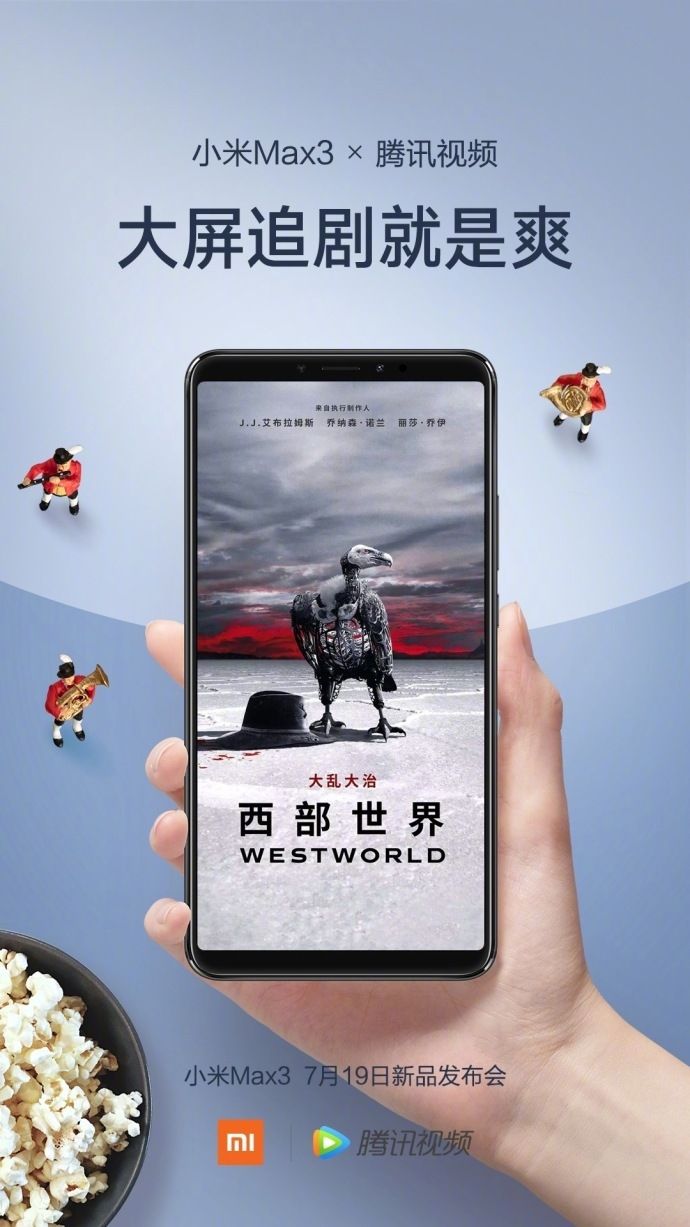 The Mi Max 3 launch poster released by Xiaomi showcases the popular American science fiction Western TV series "Westworld." First premiering on October 2, 2016, in North America and Australia, the show is exclusive to Tencent Video for Chinese audiences where it has garnered an enormous following.
Mi Max 3: Rumored Specifications, Features
Most of the specifications of this upcoming smartphone have been obtained via its TENAA listing. Some aspects have even been confirmed via other launch posters officially released from Xiaomi itself. The phablet is certainly going to feature a massive display which is likely to measure 6.9-inches across. This is expected to be an IPS panel with a 1080 x 2160 Full HD+ resolution with an 18:9 aspect ratio. According to the TENAA listing, the phone measures 176.15 x 87.4 x 7.99mm and weighs in at 221 grams. This makes the phone quite similar to its predecessor in terms of its form-factor. For context, the Mi Max 2 (review) measures 174.1 x 88.7 x 7.6mm and weighs in at 211 grams.
Under the hood, the Mi Max 3 is said to be powered by an octa-core CPU clocked at 1.8Ghz. If this is true, it is likely that the phone is going to be powered by a Snapdragon 636 SoC which is slightly disappointing as it was previously speculated that the phone might come with the Snapdragon 710 chipset onboard. The latter is a much powerful chipset especially with its maximum core clock speeds up to 2.2Ghz while still being well-optimised for battery consumption.
For storage, the Mi Max 3 is expected to offer three configurations – 3GB RAM + 32GB storage, 4GB RAM + 64GB storage, and 6GB RAM + 128GB storage.
The exact camera setup of the phone is not confirmed, but we have a fair idea of what to expect. The back of the Mi Max 3 is likely to feature a dual-camera setup where the primary sensor is going to measure 12MP while the secondary lens is rumored to measure 5MP. For selfies, this phone is said to come with an 8MP snapper at the front. This setup might not sound too exciting, but it is expected that the rear camera would be capable of 4K video recording and would be backed by AI-powered features like intelligent scene recognition and Portrait mode.
Just like all other Mi Max smartphones, the Mi Max 3's standout feature would be its massive battery. Xiaomi has already confirmed the arrival of a 5500mAh capacity cell on this phone. The phone will also feature a rear-mounted fingerprint scanner and an IR blaster.
Mi Max 3: Expected Price In India
The 6GB RAM and 128GB storage variant of the Mi Max 3 has allegedly been priced at CNY 1,699 which roughly equates to Rs.17,500. If this turns out to be true, the other storage variants of this phone would be considerably cheaper.