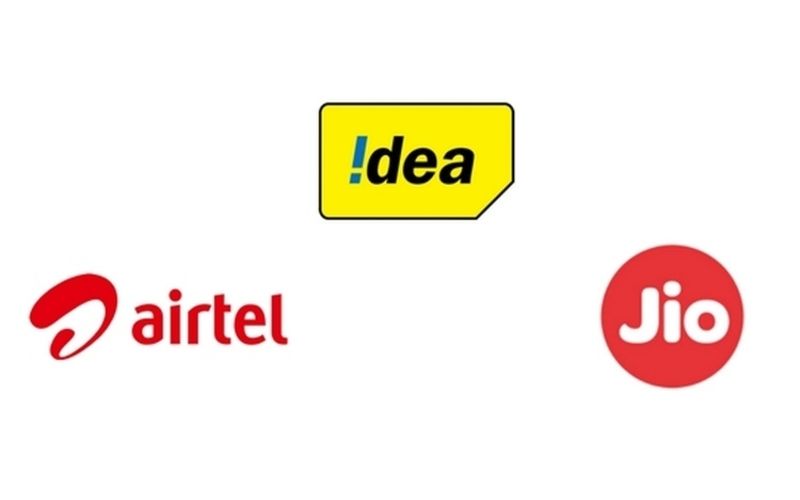 As all the telecom companies have slashed their rates of all plans, increased the data allowance, elongated the validity period, and added more freebies with every plan, the cheaper plans need to be explored more to get the most reasonable bargain in the market. Such cheap, but valuable, plans are studied in detail in the following discussion. Those plans are Reliance Jio's Rs 98 plan, Idea Cellular's Rs 75 plan and Bharti Airtel's Rs 99 plan. It is to be noted that all these plans are prepaid recharge options that are best and worth the money.
Reliance Jio's Rs 98 prepaid recharge:
Reliance Jio has always been getting all praises for providing generous and compelling offers to its users by various means. The prepaid recharge plans have served as an example and epitome of being generous, at the same time being strategic. With the entry-level prepaid plan of Rs 98 recharge, the mobile network is providing with unlimited free local, STD, and national calling with no FUP (fair usage policy) limit and no roaming charges.
The data allowance provided with this entry-level plan of Jio offers 2GB data a day and the network is providing 4G services for this plan. The plan will be valid for 28 days. Jio's basic plan of Rs 98 offers 300 messages for the whole validity period, which is far less than what other networks are offering. Although an entry-level plan, it is offering access to all Reliance-enabled entertainment apps, such as MyJio, JioMusic, JioMovies, etc. Enabling the access to Jio's suite of exclusive apps is an outstanding quality of all Jio recharges.
Idea Cellular's Rs 75 prepaid recharge:
One of the entry-level plans of Idea Cellular, Rs 75 prepaid recharge is offering 1GB of 2G or 4G data for a day. The data validity is given for a total of 28 days. The call benefits include free 18000 seconds of talk time to any local, STD, or national number, along with message benefit that includes 100 local and national SMSs on a daily basis.
Bharti Airtel's Rs 99 prepaid recharge:
This plan from Airtel has seen a makeover a few months ago to offer 2GB data a day on par with the fiercest rival Reliance Jio's basic plan of Rs 98 prepaid recharge. This plan of Airtel is available only in selected telecom circles and for selected users of the telecom. There is no change in the call benefits, even when the data allowance was revised. Earlier, the plan was offering only 1GB data a day, and it is now revised to allow a total of 2GB data a day, which is the double of data than before.
The validity period is the same as Reliance Jio, which is 28 days. Further, all other benefits remain the same as other plans of the same network. Those benefits include free unlimited local, STD, and national calls along with 100 free SMSs daily. The SMS benefit is a profitable factor in Airtel prepaid recharge when compared to the Jio one. Also, it is to be recalled that the offer is limited to select telecom circles, which means the circle that is yet to get the upgrade will be still offered the unrevised data allowance of just 1GB rather than 2GB data.
For anyone who does not use messages often and resides in the remote area of the country may find the Reliance Jio plan efficient, and the one relies totally on messaging service and resides in a popular urban area will like the Airtel's prepaid plan.