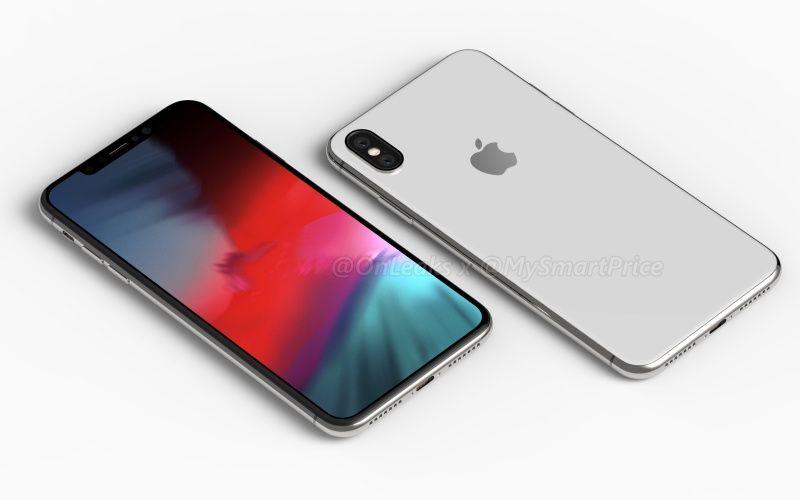 In a mega leak, multiple upcoming Apple product model numbers have been revealed online thanks to listings on the Eurasian Economic Commission (EEC) website. These including the 2018 iPhone models, 2018 iPad models, as well as a few unannounced MacBook variants.
iPhone X Successors Listed on EEC Website Running iOS 11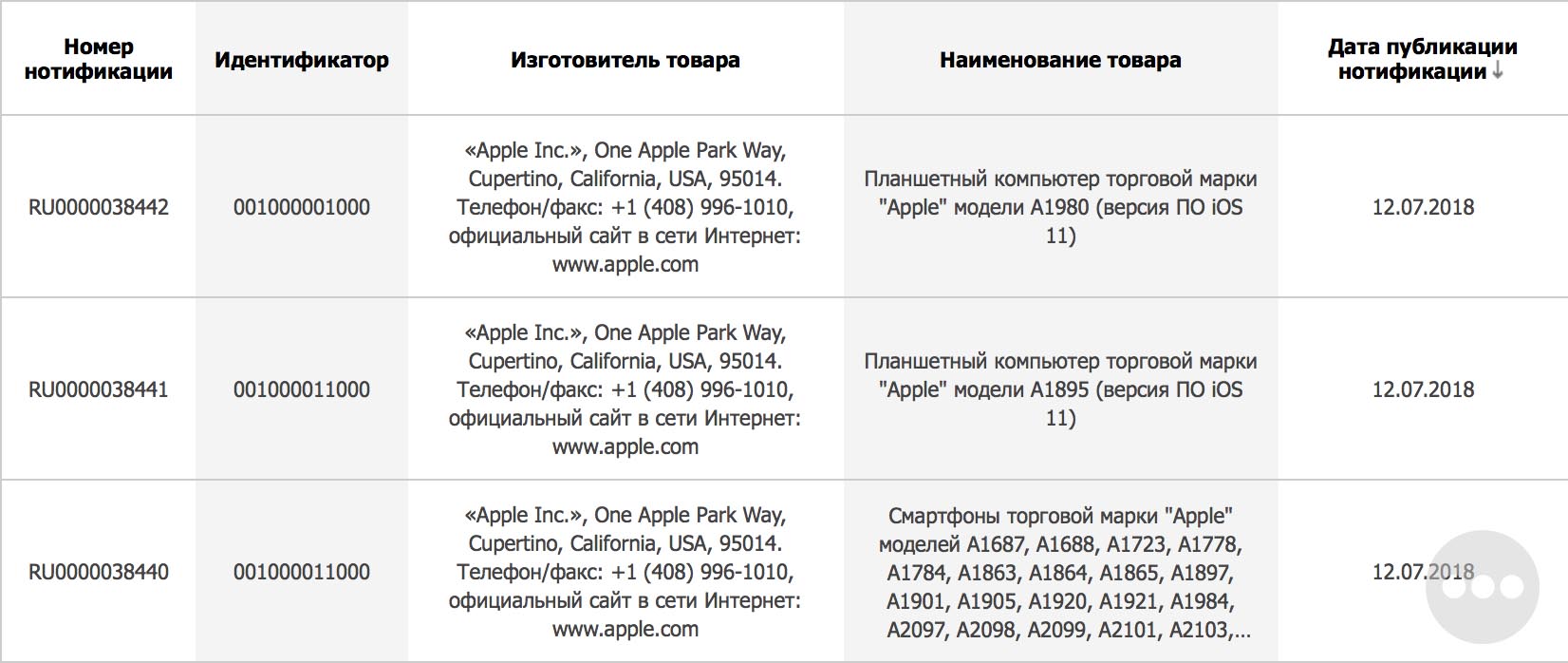 A total of eleven new iPhone models have been listed on the EEC website. These include the A1920, A1921, A1984, A2097, A2099, A2101, A2103, A2104, A2105, and A2106. Out of the eleven models, ten are listed to be running on the iOS 11 operating system, while the A2106 model is listed as running on iOS 12.
According to latest leaks, Apple is expected to two OLED iPhones this year. One of them will be a direct successor to the iPhone X, while the other one could debut as the iPhone X Plus and is going to be the most expensive iPhone model to be launched this year. The most affordable of the trio will be the 6.1-inch model that will utilize an IPS LCD panel. All three new iPhones this year are expected to be powered by Apple's next-generation A12 custom SoC. Just like every year, we do have high expectations from Apple as far as performance is concerned. Along with a more powerful processor, the OLED models are expected to come with 4GB of RAM, a decent upgrade over 3GB of RAM on the iPhone X and the iPhone 8 Plus. As far as storage variants are concerned, we may expect to see a 512GB variant, at least for the top-end iPhone X Plus model. In terms of software, all the three 2018 iPhones will, of course, be running on the iOS 12 mobile operating system out of the box.
Upcoming iPad Models Listed Too
In addition the new iPhone models, seven new iPad model numbers have also been spotted on the EEC website. These include A1876, A1895, A1934, A1979, A1980, A2013, and A2014. All seven models are listed as running on iOS 11 at the EEC. While we can only speculate at this point, it is possible that some of these models numbers might belong to Apple's 2018 iPad Pro model. According to recent rumors, the 2018 iPad Pro models could be launched in two screen sizes – 11-inch and 12.9-inch. A new smaller iPad model could be on its way as well, although no concrete leak suggesting the same has surfaced on the web just yet.
MacBook Pro Model Without Touch Bar Coming Later This Year?
Earlier this month, Apple refreshed its MacBook Pro lineup with all new models offering superior performance, True Tone displays, a new T2 chip, and more. All the new models announced by Apple also come with a Touch Bar. However, there is a chance that Apple may release a more affordable variant without a Touch Bar soon. While the13.3" and 15.4" MacBook Pro models with Touch Bar carry the model numbers A1989 and A1990, an upcoming MacBook Pro model with A1988 model running macOS 10.13 has also been spotted on the EEC website. Apart from the MacBook Pro, two entry-level MacBook models carrying model numbers A1931 and A1932 have also been listed.