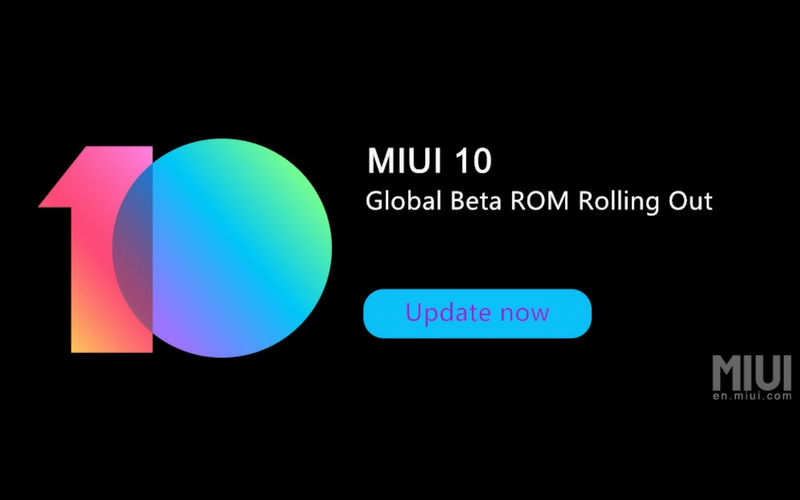 Here's good news for Xiaomi smartphone users who have been facing issues with their handsets. Xiaomi has finally started rolling out the MIUI 10 Global Beta ROM 8.7.19. This development comes as a wave of fresh air for Xiaomi smartphone users as there had been quite a few bugs that needed fixing. Here, we detail the news so you can know what are the fixes that debut with the update and how you can install this new version of the MIUI 10 Global Beta.
MIUI 10 Global Beta Update: Latest Version 8.7.19 Now Available
Xiaomi has today released a new MIUI 10 Global Beta ROM version 8.7.19 as an update for those who had installed the previous update, version 8.7.12. The users who had installed this version were complaining of a few bugs, and the latest update covers them all. While this update enhances overall stability of Xiaomi devices, the particular bugs it has fixed cover a translation miss in the file manager, notification LED staying on even after notifications were over, and issues with the clock app. Other issues covered are camera problems in Redmi Note 5 and Redmi Note 5 Pro phones where the blur effect wasn't seen after saving photos in Mi Cloud, improper syncing of messages in Messaging app, and problems with the FC security component.
MIUI 10 Global Beta Update: Devices Covered
The MIUI 10 Global Beta update to ROM version 8.7.19 covers all 25 devices that had received the MIUI 10 Global Beta version 8.7.12. The devices covered by these updates are: Xiaomi Mi 5, Mi 5s, Mi 5s Plus, Mi 6, Mi Note 2, Mi Mix, Mi Mix 2, Mi Mix 2S, Mi Max, Mi Max Prime, Redmi 5 Plus, Redmi Y1, Redmi Note 5 AI, Redmi Note 5 Pro, Redmi S2, Redmi 4A, Redmi 4X, Redmi Note 4X, Redmi Note 4 Qualcomm, Redmi Note 5A Prime, Redmi Note 5A, Redmi 5, Redmi 5A, and Redmi Y1 Lite.
As you can see, a wide range of Xiaomi smartphones has been covered for bug fixes by the latest MIUI update. The latest version can easily be installed over the air (OTA) by those who were already using the MIUI 10 beta, but others will have to install it manually.
MIUI 10 Global Beta Update: How to Install
If you have not received the MIUI 10 Global Beta ROM 8.7.19 OTA (over the air) update, you will need to unlock the bootloader on your handset first. Then, you can install the latest MIUI 10 update using the TWRP. You will also need a lazyflasher file, and you will have to download the MIUI 10 update for your handset separately. Then, using the volume down and power buttons on your handset, you can wipe to factory reset and then install the latest update file. As the ROM is flashed, you can select swipe to wipe on the screen and then reboot the device. For detailed instructions on flashing MIUI 10 ROM on your supported Mi device, check out this link.