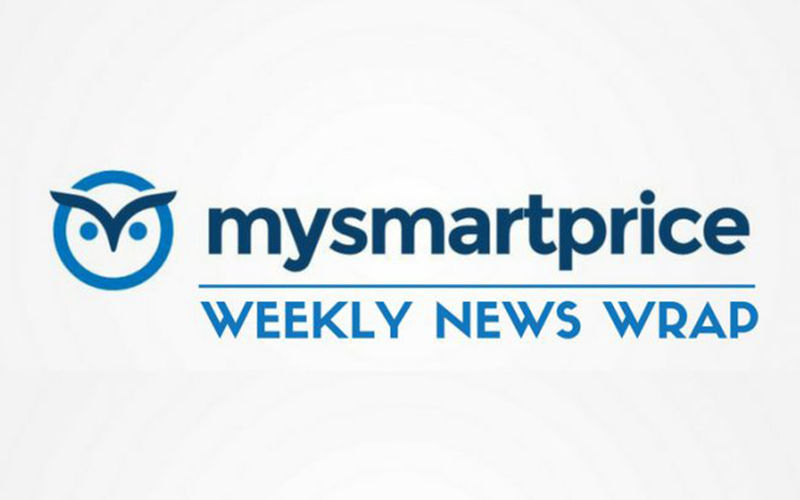 We can understand if you were busy this week and could not keep up with following the world of technology, but we have to tell you that it was a fascinating one. With several launches in India and more, as well as what is about to come in the following weeks and months, things just keep getting better and better for everyone.
If you've missed out on all the exciting news and launches over the past one week, our weekly wrap is here to keep you up to date so that you will not be able to miss out on anything juicy and worthwhile. Are you ready to be up to date? Then let us begin.
Samsung Galaxy Note 9 Pre-Order Posters Out in Korea
The Samsung Galaxy Note 9 is going to be launched on the 9th of August, but before that, pre-order posters of the flagship have already started to show up in Korea.
Pre-order. Korea. #Samsung #GalaxyNote9 pic.twitter.com/YFwtKEyV0m

— ? ?️ ? ? ?? (@bang_gogo_) July 20, 2018
Honor 7A on Open Sale on Flipkart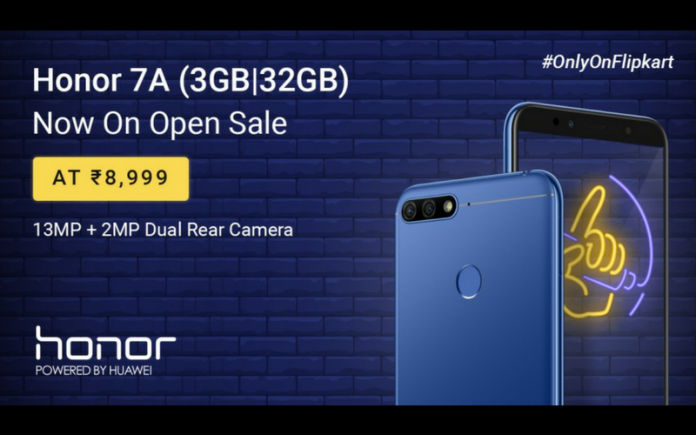 There was an Open Sale on Flipkart, and the device that was being sold on offer was the Honor 7A, and it is not surprising because this device has turned out to be a successful one in India.
Mi A2, Mi A2 Lite Listed on Romanian Website

The Mi A2 and Mi A2 Lite are going to be launched soon, but before that, both phones were found listed on a Romanian Website, which gives us further confirmation that the devices are indeed launching shortly. Apart from that, even the pricing details were mentioned.
Jio Phone Monsoon Hungama Exchange Offer Goes Live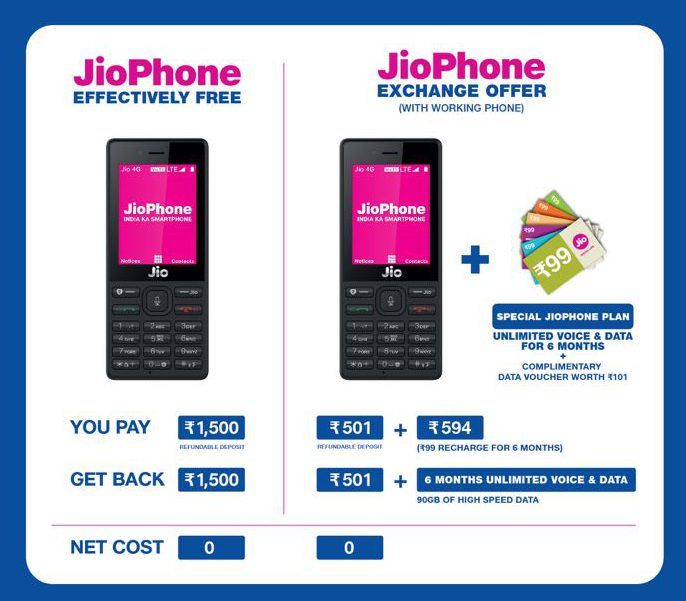 The JioPhone Monsoon Hungama Exchange offer allows the user to exchange their feature phone of any brand for a new JioPhone 1 at the cost of just Rs 501. The Rs 501 paid for availing this device is 100% refundable, and the amount is charged as a security deposit that will be returned to the customer after three years.
BSNL Launches STV Rs. 1999 Prepaid Recharge Plan With 1 Year Validity
The latest plan from BSNL is priced at Rs. 1999. The plan has been made to counter that of Reliance Jio, with details stating that this tariff plan from BSNL does not inflict any FUP constraints. It will also provide 100 SMSes a day, with a validity of 180 days for the entire plan.
Samsung, Xiaomi Duo Dominates Indian Smartphone Market
As per the latest report, both Samsung and Xiaomi have accumulated around 60% percent of India's smartphone market. That's a remarkable achievement for both brands, and that is considering more and more Chinese brands are now competing in this market.
MIUI 10 Global Beta ROM 8.7.19 Rolls out to Xiaomi Devices
With the MIUI 10 Global Beta ROM 8.7.19 update, the latest release enhanced the overall stability of Xiaomi devices after it was found that several bugs had messed up the UI experience. This ranged from the notification LED staying on even after notifications were over, and some issues with the clock application too.
ASUS Zenfone Max Pro M1 6GB Variant to Go on Sale from July 26
A 6GB RAM version of the ASUS Zenfone Max Pro M1 (review) will be arriving on the 26th of July in India, giving buyers more memory and hence, competing with the 6GB RAM version of the Xiaomi Redmi Note 5 Pro (review).
Nokia 8110 4G Banana Feature Phone Pre-orders Started in China
Pre-orders for the Nokia 8110 4G Banana feature phone commenced in China this week and since it is running KaiOS, it will be able to provide support for a variety of apps like WhatsApp and more in the future.
Airtel Rs.1199 Prepaid Recharge Plan Revised
Airtel's latest Rs. 1199 plan revision has now been revised to include unlimited national and local calls, with no roaming charges and unlimited SMSes. The plan's internet data limit has now been increased to 120GB for 3G or 4G data. Until recently, this plan only offered 90GB of smartphone data, but we're glad to see that they have provided an increase of 30GB.
Nokia X6 Launched In Hong Kong As Nokia 6.1 Plus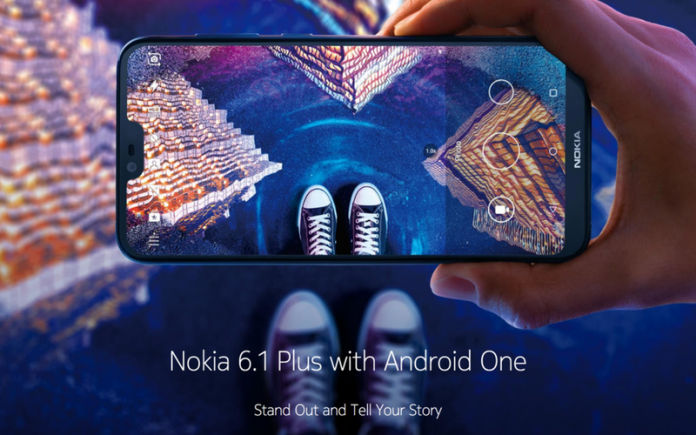 The Nokia X6 finally goes through with a global launch, with Hong Kong being its first destination, and it is called the Nokia 6.1 Plus overseas.
OnePlus 6 Back to School Offer With Rs. 1500 HDFC Discount
The OnePlus 6 (review) Back to School offer will be valid till the 30th of July, and as part of the offer, students can avail a Rs. 1500 discount on the latest flagship smartphone, the OnePlus 6 using HDFC debit and credit cards. Those interested in buying accessories can avail discounts of 20%. To do this students will have to visit the OnePlus' online store and exclusive offline channels to take advantage of the offers.
BSNL Launches STV 19 for Discounted Voice Calling
The new plan launched by BSNL will require subscribers to pay just Rs. 19 and experience cheaper voice calls at a validity period of 54 days in return
Mi A2 Official Renders Leaked in 3 Colour Variants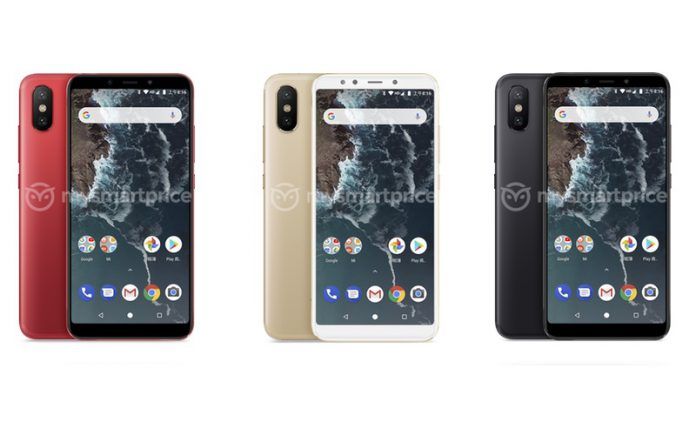 The official renders of the Mi A2 were leaked and provided information that the smartphone was going to be launched in a total of three colour models.
Honor 9N Launching as Flipkart Exclusive on July 24
The Honor 9N is going to be launching on the 24th of July as a Flipkart exclusive, with its expected price said to be around Rs. 15000 and it is going to be armed with the Kirin 659.
Nokia 3.1 Launched in India
The Nokia 3.1 was officially launched in India, carrying a price of Rs. 10499 in the country and is going to be sold as a budget offering to a lot of buyers living here.
Mi Max 3 Launched in China
The Xiaomi Mi Max 3 was earlier launched in China carrying a price of around Rs. 17000. It comes with slimmer bezels compared to its predecessor, not to mention a massive 5500mAh battery.
Vivo NEX Launched in India
The Vivo NEX was launched in India, and it carries a price of Rs. 44990 while being an Amazon India exclusive. It features 8GB of RAM, a Snapdragon 845 chipset and a pop-up selfie camera.
Redmi Note 5 Pro Receives MIUI 9.5.19 Update With Anti Rollback Protection
The MIUI 9.5.19 update for the Redmi Note 5 Pro was released in India via the OTA update. Fundamental changes included in the update were improved performance, improved stability, updated system apps, and something called Anti Rollback Protection, which means you will no longer be able to downgrade to a previous release once you install the MIUI 9.5.19 update on your Redmi Note 5 Pro.
OnePlus 6 Scores Better Than iPhone 8 in DxOMark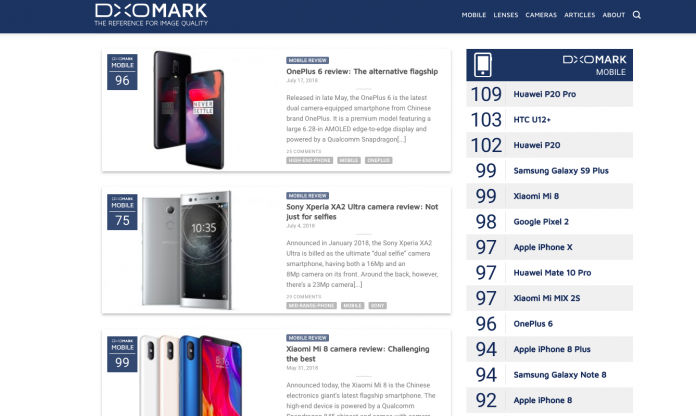 In the latest DxOMark tests, the OnePlus 6 manages to obtain better scores than the iPhone 8, showing how far the device has come while maintaining a price that is cheaper than the rest of the flagship devices.
Jio 4G Tops in Download Speed
Speed tests carried out recently revealed that Reliance Jio displayed an average download speed of 22.3Mbps through its network. This telecom giant was followed by the largest network of the country, Airtel, which recorded download speeds of only 9.7Mbps. This is two times lower than that of Jio's national average 4G downloading speed.
Nokia 7 Plus Receives Android P Developer Preview 4 Update
The Android P Developer Preview 4 was 1.4GB for the Nokia 7 Plus and it also came with the latest July security patch that provides bug fixes as well as stability improvements.
Huawei Nova 3, Nova 3i, TalkBand B5 Launched In China
The Huawei Nova 3, Nova 3i, and the Talkband B5 were launched in China this week. This launch also saw Huawei introduce its latest chipset, the Kirin 710, which is found in the Nova 3i and the phone also supports the company's GPU Turbo technology.
Vodafone Idea Merger Deal Further Delayed
Once again, the Idea Vodafone merger has been halted by the Department of Telecommunications (DoT) as they were asked by the regulatory authority to recalculate their dues owed to the governmental body. The DoT has rejected their pleas by stating that the calculations are well in order and that both the entities must pay the outstanding dues if they want the merger to be approved.
One condition is that both companies must issue a bank guarantee upfront for an amount of Rs. 3343 crores that are due for a one-time spectrum charge from Idea and a cash payment of Rs. 3926 crores that are due from Vodafone, equalling Rs. 7268 crores. There is another condition stating that Idea must replace Vodafone's bank guarantee of Rs. 6452 crores with a guarantee of its own.
Nokia X5 Launched in China
The Nokia X5 managed to get launched in China this week, and several variants are going to be sold in the country. The smartphone will serve as a less powerful version of the Nokia X6.
BSNL in Plans to Launch 5G by 2019
BSNL has plans to launch its own 5G services in the country in parallel with a global launch of 5G. The company has assured that as soon as 5G connectivity gets launched in any part of the world, it will launch the same service in India.
OnePlus 6 5.1.9 Update Rolls Out in India
OnePlus 6 owners in India would have most likely experienced the release of the new update called OxygenOS 5.1.9, which brings performance and stability improvements, along with bug fixes, and an improved camera to the flagship smartphone.
Redmi Note 5 Debuts in South Korea
Xiaomi has decided to hurt Samsung on its own market, and it has done so by launching the Redmi Note 5 in South Korea this week. The Redmi Note 5 is an affordable smartphone that also comes with a premium body.
OPPO Find X White Colour Variant Leaked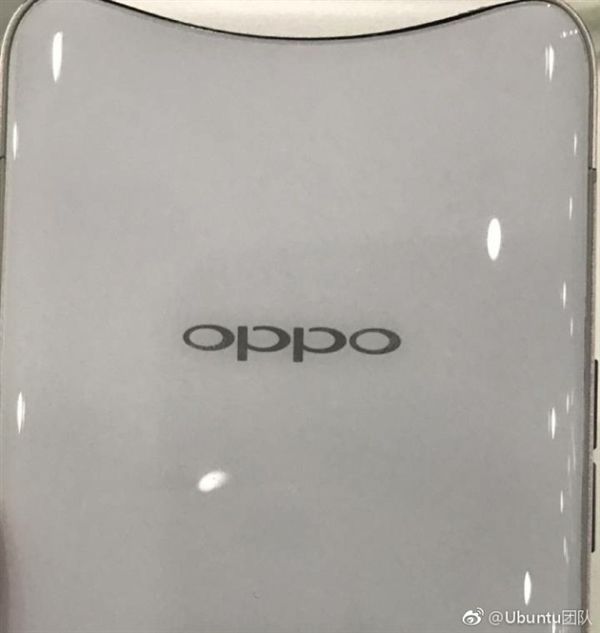 Currently, the OPPO Find X is only available in a single colour model, but a new leak reported this week reveals that the flagship could be offered in the white coloured variant.
WhatsApp Sticker Pack Updated With New Preview Feature
WhatsApp will be soon getting its own sticker feature like most other leading texting apps like WeChat, Line, Skype and more. However, it should be noted that WhatsApp has still not laid hands on the feature, as the testing part is still going on. The WhatsApp Beta Version of 2.18.218 is bringing a preview of the incoming feature of sticker messages, so stay tuned for that.
Amazon Kicks off Prime Day Sale
Amazon India kicked off its Prime Day sale, where Amazon Prime members living in India could enjoy a wide range of discounts on several categories, and this included smartphones and computers.
Flipkart Big Shopping Day Sale Brings Exciting Offers
The Flipkart Big Shopping Day sale started on the 16th of July, and it was providing up to 80% discount offers on a wide range of items, and that included consumer electronics.
Vivo Y71i Launched in India and is available for sale.
The Vivo Y71i is an entry-level smartphone that was launched in India this week and features a price of Rs. 8990. One of its biggest strengths is the fact that it costs less than Rs. 10000 and features a 3360mAh battery. The Phone is now available for sale.
Mi A1 Android Oreo Update Resumes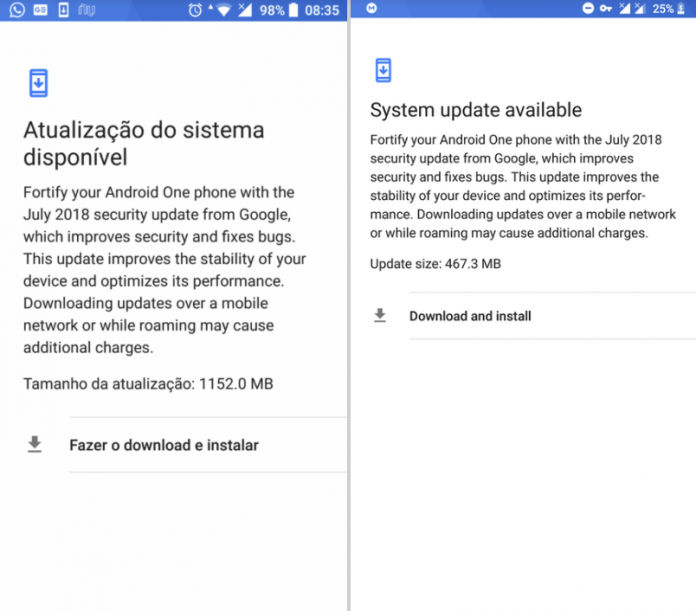 After a small break, Xiaomi resumed the Android 8.1 update for its Mi A1 Android One smartphone. The latest update included the July security patch, which brings bug fixes and stability improvements.
Mi A2 Lite Listed on AliExpress
Two storage variants of the Mi A2 Lite were spotted at AliExpress, one featuring 3GB of RAM while the other one featured 4GB of RAM.
Mi 8 Explorer Edition First Sale from July 24
The Xiaomi Mi 8 Explorer Edition is expected to go on sale in China from the 24th of July and its expected price in the region is said to be Rs. 37999 when converted into Indian rupees. To remind you, the Mi 8 Explorer Edition is the first variant from Xiaomi to feature both a 3D facial recognition and in-display fingerprint security system.
Vivo X21 Night Purple Variant Launched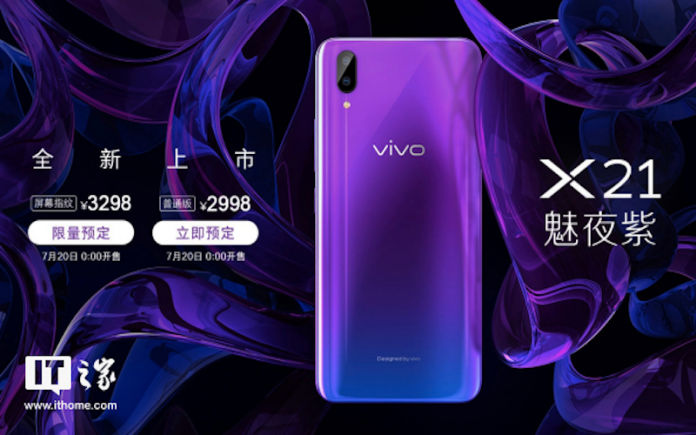 The Night Purple Variant of the Vivo X21 was launched this week in China and taking currency conversion into account, the phone would cost Rs. 33805 in that region. Keep in mind that this phone features a beautiful colour from the outside and includes an in-display fingerprint reader as well.
That is it for our technology news wrap. If you want to know more about launches, pricing, rumours, leaks and several other info, you can head over to the home page of our website.