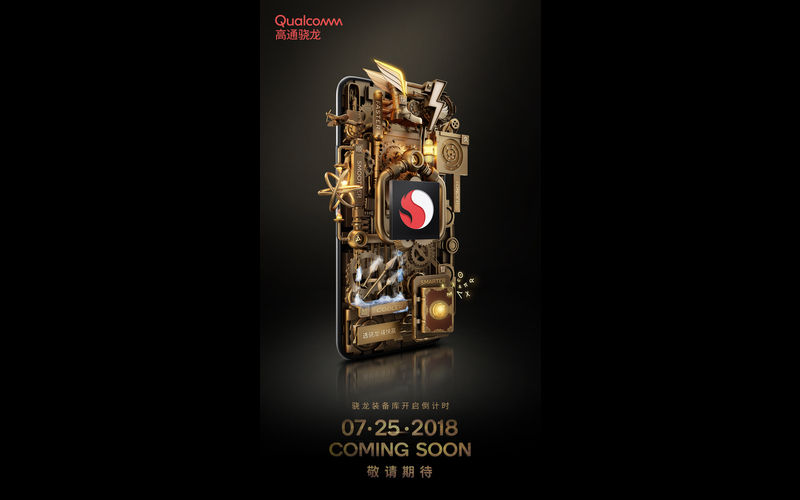 Last month, Huawei sub-brand Honor announced two new smartphones at an event in China – Honor Play and Honor 9i. At the same event, Huawei also announced its new GPU Turbo Technology, which is aimed at giving users a superior gaming performance with higher frame rates and lower power consumption. The GPU Turbo technology has been rolled out to a few existing Huawei and Honor smartphones as well, and is also available in the company's new Nova 3 and Nova 3i smartphones. It now looks like Qualcomm could announce a technology similar to Huawei's GPU Turbo very soon.
Qualcomm Adreno Turbo to Be Introduced Soon?
Qualcomm China has teased a mobile gaming-related announcement on its official Weibo page, which hints at the announcement of a new Adreno Turbo technology, which could deliver an improved gaming experience on smartphones powered by select Qualcomm Snapdragon chipsets. However, do note that Qualcomm hasn't confirmed anything officially yet, so we do recommend taking this story with a few grains of salt. It could also be possible that Qualcomm might announce a new Snapdragon chipset at the event. The announcement is set to be made in China tomorrow, i.e. July 25th, so we will not have to wait very long to find out more about whatever Qualcomm is alluding to with its latest teaser.
Qualcomm Adreno Turbo to Take on Huawei's GPU Turbo Technology?
If Qualcomm does announce Adreno Turbo technology in China tomorrow, it will take on Huawei's GPU Turbo technology directly. Huawei claims that its GPU Turbo technology improved graphics processing efficiency by up to 60%, while reducing power consumption during gaming by up to an impressive 30%. In addition to making high-end gaming experiences possible on Huawei and Honor smartphones, the GPU Turbo technology also enables smooth performance for applications such as AR/VR. However, Huawei's GPU Turbo technology isn't compatible with all mobile games just yet. At launch, Huawei had announced that the GPU Turbo Technology will support two popular games – PUBG Mobile and Mobile Legends: Bang Bang. In the future, Huawei will be expanding support for more popular games. Along with boosting frame rates in supported games, the GPU Turbo technology also brings HDR picture quality, allowing for a more enjoyable gaming experience. While no details are available currently, we can expect Qualcomm's rumored Adreno Turbo technology to work similarly as well. If the rumor is indeed accurate and Qualcomm does announce Adreno Turbo tomorrow, we can expect various Android OEMs to roll out software updates that will enable the feature on compatible smartphones. It is also possible that an Android OEM could announce the first device to ship with the Adreno Turbo technology out of the box soon after the official announcement from Qualcomm.