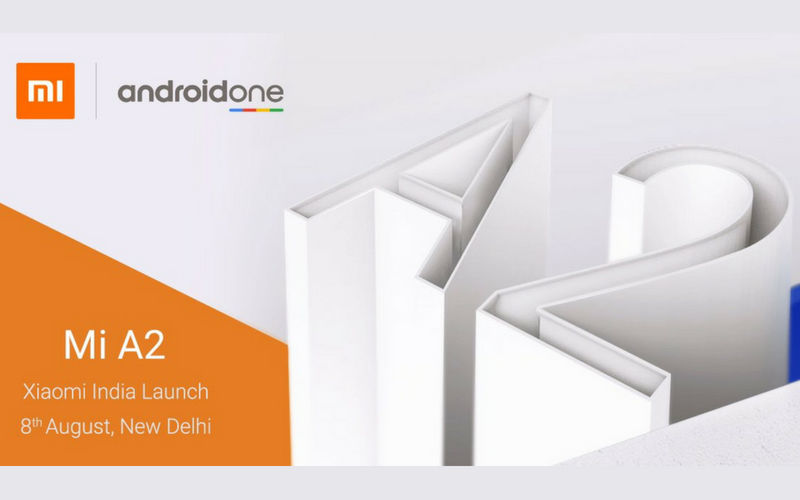 Indian Fans of Xiaomi smartphones have been awaiting the launch of the Android One device called Xiaomi Mi A2 for a while now, and the wait is nearing its end, with the India launch event lined up for August 8, official statements from Xiaomi have confirmed. Adding to that is a couple of other developments, which you might find rather intriguing if you were also looking out for the India launch of the Xiaomi Mi A2. To put it across in brief, the Mi A2 will come in an additional colour option for India, will have QuickCharge 4.0 capability for Indian market exclusively, and will start from 64GB storage option as standard.
Mi A2: QuickCharge 4.0 Exclusive for India
The Xiaomi Mi A2 is coming to India as a special phone in many ways. The most recent and exciting development is that not just will the Mi A2 feature Qualcomm's QuickCharge 4.0, it will do so in India alone. The phone in other markets will go with QuickCharge 3.0, but even here is a caveat. The handset comes to India with only the regular 5V/2A charger. The QuickCharge 4.0 charger then will have to be purchased separately as an accessory.
The QuickCharge 4.0 move is significant since Qualcomm has claimed that 4.0 means five hours of battery power in just five minutes of fast charging. Yep, let that sink in.
There is some speculation that the QuickCharge 4.0 might be enabled on the handsets in other markets through external modifications since the phone will be powered by a Qualcomm Snapdragon 660 chipset that does support QuickCharge 4.0. However, that would require the handsets in the international market to be equipped with supporting hardware, as only software limitation can be updated by third-party modifications.
Needless to say, the Xiaomi A2 will be the first budget smartphone in the Indian market to feature QuickCharge 4.0, where even devices costing a lot more come with only QuickCharge 3.0 support.
Mi A2: 4GB+32GB Variant Doubtful
It has also been reported today that the Xiaomi Mi A2 will come to India in a higher base variant than what was unveiled at the global launch event in Spain yesterday. The Xiaomi Mi A2, according to what we hear, is coming to India with 64GB internal storage as the standard model, instead of the 32GB storage model as the entry-level option as announced at the global launch event. So, while the 4GB RAM and 32GB storage variant is chucked for India, the 4GB RAM plus 64GB storage variant is made standard, we learn that the folks at Xiaomi have not yet made up their mind about whether or not to launch the larger 6GB RAM plus 128GB storage variant here in India.
Yet another positive news is that apart from the Black, Blue, and Gold colors that were unveiled for the Xiaomi Mi A2 in Spain, the Indian market will get Rose Gold as the fourth color option. That, of course, is a smart move, since the Rose Gold color has its own distinct popularity here, so much so that it could be considered indispensable for smartphone makers looking to grab the larger share of the smartphone market here.
Mi A2: Features, Specifications, Price in India
The Xiaomi Mi A2 will come with a 5.99-inch Full HD+ display that has an aspect ratio of 18:9 and a pixel density of 403 ppi. The device will sport a 12MP+20MP rear dual camera, and a 20MP selfie camera. It is supposed to run Android 8.1 Oreo stock version since it is being launched as an Android One device, meaning that it will be safe and secure for at least two years, with security patches and updates given on priority directly by Google.
In India, we are expecting the phone to come only in 4GB RAM and 64GB storage variant, with a likely 6GB RAM plus 128GB storage option since the phone does not have expandable storage. The slim and lightweight handset is powered by a Qualcomm Snapdragon 660 octa-core processor that is clocked at speeds up to 2.2 GHz, with Kyro architecture making things better. The phone misses out on the much-wanted 3.5mm headphone jack but gets a Type-C reversible USB port and connector, with an adaptor that can connect headphones to the port. That means you can either charge the phone or connect the headphones, but with QuickCharge 4.0, we guess that that would not be so much of an issue.
Other connectivity capabilities include WiFi 802.11 a/b/g/n/ac with dual band and WiFi Direct support, Bluetooth 5.0, and GPS with GLONASS. The fingerprint sensor is rear-mounted and the battery is a 3,000 mAh Li-Ion non-removable unit. Both the front and rear cameras get HDR, LED flash, and slow-motion HD video recording. Both also get large pixels and wide apertures, with the rear unit aided by phase-detection autofocus as well. The GPU is Adreno 512, and the screen is IPS LCD type, with a resolution of 1080×2160 pixels.
The expected price of the Xiaomi Mi A2 is Rs 14,999, and it is launching in India on August 8.